Now that summer's winding down, it's the perfect time to get the family started in making plans for a stress-free successful family reunion!
Years ago, my father Thomas Hopkins, would gather up several members of our immediate family and travel to Texas or California for a picnic in someone's back yard.  Before he died, he expressed an interest in getting the family together every year to socialize, visit and have fun.  He also had a desire to include my mother's side of the family, the Lovelady's.  After his death in 1984, I decided to keep dad's aspiration alive and organize a reunion in Tucson that would include both his family and moms.  Thus, the Hopkins/Lovelady family reunion was formed.
It's been over 20 years since that formation, and the family reunions have grown to include members from states such as Arizona and Ohio among others. More than 100 additional family members have now been added to these reunions.
Here are 6 easy steps to planning a successful family reunion:
First, to create an effective family reunion you have to organize an effective committee.   Keep in mind that if the committee isn't organized, the reunion won't be either. Choose someone who is dedicated to bringing family members closer together and to making this event a success. Now that you have your committee together, time to pick a date.  What time of year is best?  And how long do you want it to last?  The committee should make suggestions based on the time of year and the availability of family members, (i.e. when school is out so that the kids are available to attend). Make sure you have at least a year to plan the event.
Next, time to pick out a location. The location is a very important aspect of the reunion's success. Take into account the number of relatives who live in that particular state.  They can be very helpful in identifying reasonable hotels and venues to hold the event. What about the climate. Hot? Rainy?  Make sure you have a plan B for outside activities in areas where you might have inclement weather.
Now that we have a location, it's time to create a budget. Make the decision how expensive you want your event to be? This may be one of the hardest decisions you have to make for your family reunion. Keep in mind the cost of the food, hotels, etc., and incorporate it into the final charge of the reunion. This should be discussed extensively and carefully.  The cost to the family members should always be kept in the forefront during this discussion. 
Although it's not necessary, you can make it more interesting by picking a theme for the reunion.  Most family reunion activities will need preplanning to get them up and running. Themes not only make the reunion more fun, they can also provide you with ideas for activities, food, and more.  Plus they can act as an icebreaker for family members who don't know each other, or meeting for the first time.
Spread the Word!  Time to tell everyone about this reunion that you've spent so much effort on.  But remember how family members are – keep reminding them over and over. You will need help in tracking down the distantly related people or family members who recently moved, and the one's right in the same city!  Here are a few suggestions for spreading the word: (1) Set up a family reunion Facebook page and designate someone on the committee to update information regularly. Let's face it, technology is how many of us communicate these days, (2) Send out Save-The-Date cards both in email and through the postal service, (3) Send out a letter to relatives with an organized agenda outlining events that will be taking place  during the week-end, and any  additional costs that might be incurred i.e; Tee-shirts.
Finally, time for some fun!  This is where all those long, hours of planning pays off!  The venues are in place, the food selected, and the family has been notified and the day has arrived!  Time to join in and have fun yourself. You deserve it.
Now that the hard part is over, it's time to take a few deep breaths, rest a minute then start plans on making the next family reunion even better!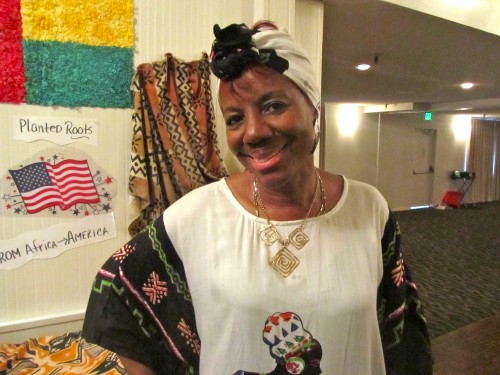 Contributing writer Lou Thomas is retired from Case Western University and currently lives in Cleveland, Ohio with her husband, Ace.