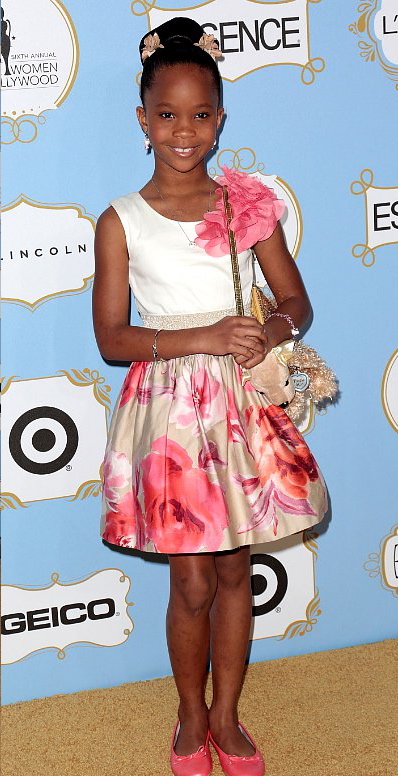 BEVERLY HILLS, Calif. – Nine-year-old Oscar nominee, Quvenzhané Wallis ("Beasts of the Southern Wild") walked the red carpet at Essence Magazine's sixth annual Black Women in Hollywood awards luncheon on February 22,  just days before  she'll walk another prestigious red carpet event, The Academy Awards.
Pretty in pink, the young star accessorized her outfit with a plush, dog-shaped purse which she  tells Ellen Degeneres in a television appearance on the Ellen Show, that  she carry's it for good luck.
Quvenzhané Wallis is the youngest best-actress nominee in Oscar history, and one of only 10 African-Americans recognized in the category.
"Beasts of the Southern Wild" is nominated for best-picture.
The 85th Annual Academy Awards will air live Sunday February 24, 2013.