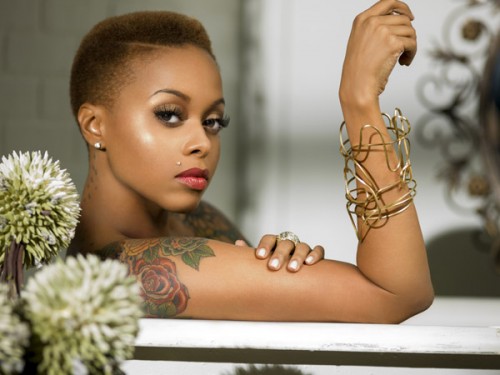 (Via Press Release) SILVER SPRING, MD, DECEMBER 16, 2013 – TV One announced today that production on season two of its wildly popular reality series R&B Divas LA will begin this month on-location in Los Angeles. In addition to returning cast members Chanté Moore, Lil' Mo, Michel'le and Claudette Ortiz, the second season will feature new divas Chrisette Michele and Leela James. The series is scheduled to premiere in Q2 2014.
The two new  highly accomplished Diva's will replace Kelly Price and Dawn Robinson.
"The debut season of R&B Divas LA set the tone as a series all about glamour and high-stakes drama," said D'Angela Proctor, SVP Programming and Production, TV One. "As we gear up to shoot season two, we anticipate that the addition of two lovely and respected solo artists, Chrisette and Leela, will build upon the impassioned, ever-evolving group dynamic that season one viewers embraced."
Chrisette Michele is a Grammy Award-winning singer-songwriter with four solo albums and a series of featured credits under her belt. She gained initial industry traction in 2006 for her contributions to a series of hip hop singles, including "Lost One" on  Jay-Z's album Kingdom Come,  and "Can't Forget About You," "Still Dreaming," and "Hope" on Nas' album Hip Hop is Dead. In 2007, she released her debut album I Am and was featured on Ghostface Killah's album The Big Doe Rehab on the bonus track "Slow Down." In 2008, Michele was featured on the single "Let Us Live" on The Game's album LAX, and "Rising Up" on The Roots' album Rising Down. Chrisette released her second album Epiphany in 2009, and won a 2009 Grammy Award for Best Urban/Alternative Performance for her single "Be OK."  In 2010, she released her third album, Let Freedom Reign, and additionally was featured on rapper Rick Ross' album Teflon Don on the track "Aston Martin Music" (along with Ross and Drake). Her fourth album, Better, was released in June and has received a 56th Annual Grammy Awards nomination for  Best R&B Album.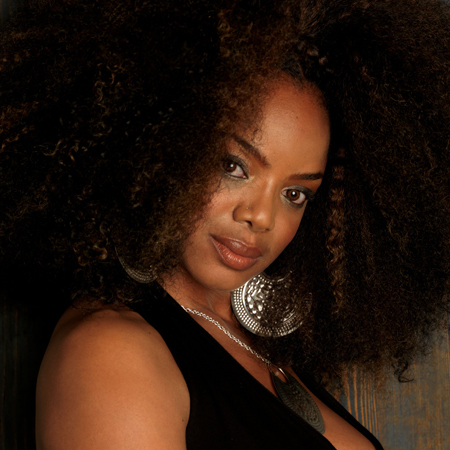 Leela James burst onto the scene with her 2006 debut album A Change is Gonna Come, introducing audiences to her considerable vocal chops and garnering nominations for Outstanding New Artist at the NAACP Image Awards and Best R&B/Soul or Rap New Artist of 2008 at the Soul Train Music Awards. The acclaimed recording artist appreciates the eternal qualities of an undeniable star — raw talent, musical substance and an authentic voice that's timeless — all of which are embodied on Leela James' upcoming fourth studio album, to be released in 2014, and new single "Say That," a sultry duet with Anthony Hamilton.