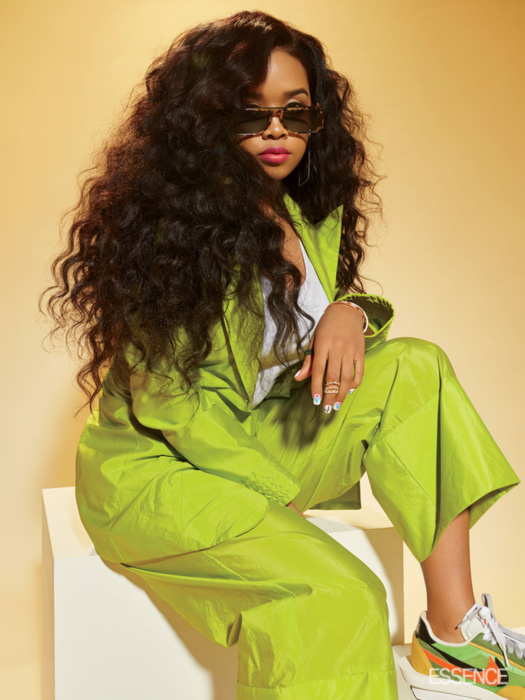 "To live your truth and sing your truth, that defines success…I think a lot of people are getting back to that real, honest music. That's what R&B is. It's raw…"–H.E.R., ESSENCE.com
H.E.R. is the two-time Grammy award-winning, singer-songwriter, phenom who at a young age, has already accomplished more in her music career than some artists do in their lifetime. From her initial debut as a talented 10-year-old on the TODAY Show to receiving two Grammy nominations all before even dropping a full album, to having her song, Focus, go viral after superstar Rihanna played it in one of her Instagram videos, this born and bred songstress is bringing back the heart and soul of real R&B that we're all longing for.
In ESSENCE's digital cover story, Bright Days Ahead, journalist Jeannine Amber chats with the musical genius as she embodies all of her youth in bold, groovy-glam, looks (styled by Wouri Vice). She is fabulous in designers such as Versace, Emilio Pucci, Emporio Armani, Giuseppe Zanotti and more. For more on this story, visit ESSENCE.com.