"I prefer singers who have the vocal skills to tear down a Church, and then get on the stage and rock with a Rapper."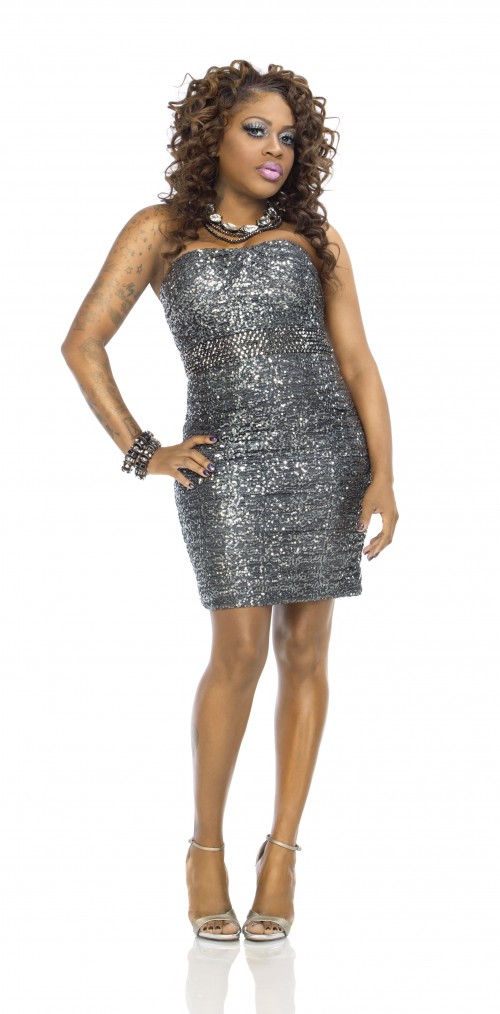 Lil' Mo, aka Cynthia Loving says, "I don't consider myself a Diva." Well, we'll just have to see about that when she makes her return to the spotlight in R&B Divas LA, a spin-off of the R&B Divas Atlanta airing on TV-One on July 10. The powerhouse singer with Gospel roots who achieved success during the late 1990s, as protégé of Missy Elliot and, countless other R&B and Hip Hop artists, is now back after a short hiatus from the music industry.
Lil' Mo, now a wife and mother of four kids tells us she packed up her entire family, left Baltimore headed for Los Angeles to make music and a whole lotta Realty TV Drama.
Lil' Mo chatted with The Chocolate Voice about her life, music and what her audience can expect from her on the show.
TCV: Lil Mo, you had a string of hits back in the early 2000's, how do you think the R&B game has changed since then, and do you want the old game back?
Lil' Mo: Chile ( In a southern drawl), I'm not trying to reach back. I don't want the old game back I just want consistency. The industry usually changes every five years with new sounds – like when there was the "New Jack Swing," and "Timbalind" sound and then we moved on.  I just try to move with the change and keep up, or at least try to stay ahead.
TCV:  You've worked with just about everyone is this business from Missy Elliot, Fabolous, Tupac, Tamar Braxton and Ja Rule. Which if any of those collaborations taught you the most about the music industry?
Lil' Mo: I would say, working with Missy.  She was the first person I started out with on the Hip Hop and R& B side.  Being her protégé and watching her work, I learned about song writing, vocal production and the business side.  She taught me to never overcharge or undercharge because there is always someone out there that is going to be considered greater.  And, how to create multiple streams of income something that's rarely taught in the music industry.
Are there any female R&B artists out today that you are inspired by?
Lil' Mo:  Yes. There are people out there that can really sing like: Faith Evans, Kelly Price and KeKe Wyatt.  And then there's: Coco from SWV, Fantasia, Jennifer Hudson, Brandy and Monica, now those are the Sistahs who I feel inspired by.  I prefer singers who have the vocal skills to tear down a church, and then get on the stage and rock with a Rapper.
TCV: Your roots are in Gospel music right?
Lil' Mo:  Right.  My Dad's a Bishop and my Mom is an Evangelist.  There is a certain taste in music that I acquired growing up in the Church. I grew up listening to: Aretha Franklin, Patty Labelle, and The Clark sisters.  When people ask me what I'm listening to I say, "Chile church music."
TCV: How did your family feel about you performing secular music?
Lil' Mo: It came up, but it never really was an issue. Growing up we weren't allowed to listen to Rap, just R&B.   My family understands that it's my job. They knew that it was my passion and, they saw me making the most out of it.  I never really had a 'regular' job. My Dad didn't want me to join the military because, he's ex-military and he knew that it wasn't a fit for me. He knows that I am disciplined but I am also the type of person who makes my own rules and, lives by them.  On the othe rhand, if my family saw me working at my music twenty years down the line and never accomplished anything, they might have said, "take a seat"— instead they saw my drive and passion for Hip-Hop and R&B.   Now, they are my number one fans. "They Ain't Mad."(Laughs)
TCV: Tell me about how you became a part of R&B divas Los Angeles?
Lil' Mo: I got a call from on of the Executive Producers of 
TV-One. I'm from Baltimore and, I wasn't sure what the parameters were.  At first, I didn't like the stigma of being called a "Diva" because I act totally different from what a lot of people expect. Truthfully, I'm crazy and I like to have fun but, I'm not ratchet and I don't turn it up in the club — I don't even club!  The producers said that's what they liked about me.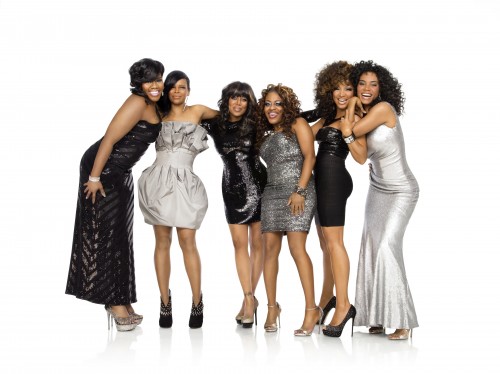 TCV: Who on the show, do you have the most in common with?
Lil' Mo: Claudette and I are the youngest and, Kelly and I have the most in common in terms of genre's and our church background. I'm really shady when it comes to being around people I don't know well.  My personality is crazy and, a lot of people can't take me. So, when I found out Kelly was going to be on the show, I was like this is going to be super cool! 
TCV: I saw an interview online where you mentioned that your husband, Philip Bryant is the musical director of the show, and your children will be making appearances. Can we expect something similar to the Keke and Michael situation From R&B Diva's Atlanta?
Lil' Mo: Oh no, I'm not allowed to tell my husband to shut up!  I don't judge other peoples marriages but that's them.  My husband is the head of our household and, I don't boss him around. As for Philip, he is apart of my story, he produces all of my songs and he was already being filmed so, the producers just approached him with being the musical director for the show.  My family came to LA as a show and ended up exceeding all expectations.  I'm not sure how it's being edited, but my family gave the producers a show! I'm not afraid of the camera or to share my life.  I'm just real and that's what resonates with people.
TCV: What's your take on the huge popularity of Reality TV shows?
Lil' Mo: They're popular because everybody wants to be a celebrity.  People want to see shows that they can touch and agree with. In R&B Divas LA, there's— the Hood Diva, Single Diva and, the Diva with multiple marriages and the Diva that everybody can relate to.  When you get to see the celebrities' real lives, it's like I knew I liked or disliked that person.
What are you hoping to get across to your audience with your presence on the R&B Diva's LA?
Lil' Mo: Not only is the show a great platform, it's a great reintroduction to Lil' Mo.  People have heard me on other artist records but they've never had an opportunity to hear me. I took this opportunity and I ran with it.  I hope to bring back a win and return for more seasons.
R& B Divas LA starring, Kelly Price, Chanté Moore, Lil' Mo, Claudette Ortiz, Michel'le, and Dawn Robinson airs on July 10 on TV-One.