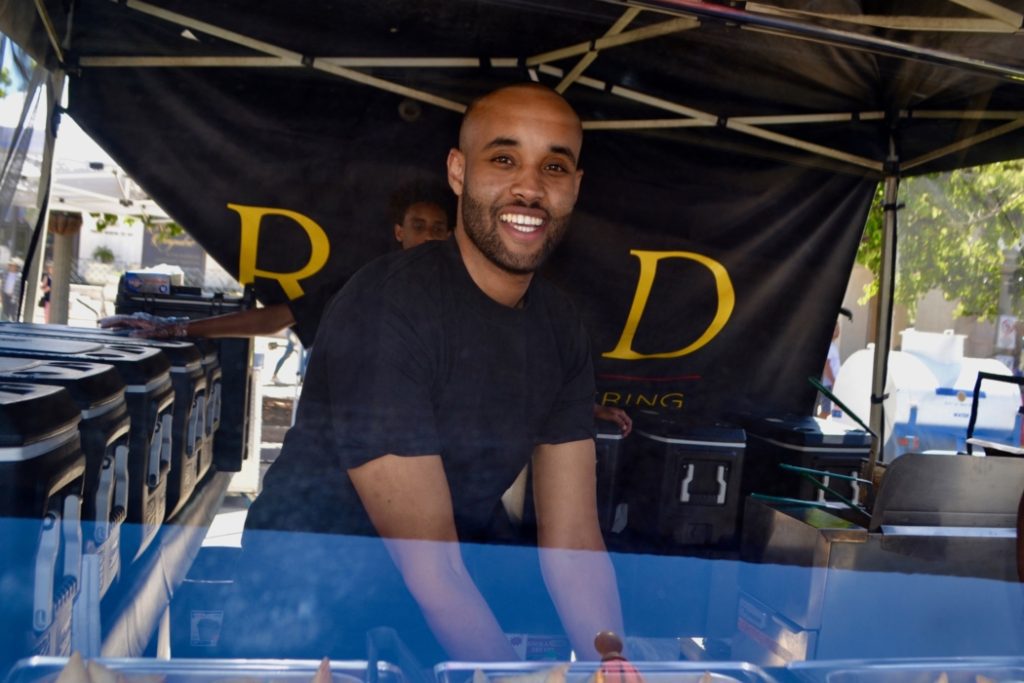 There's good reason why so many people were in line for RED at this year's Earth Fair in San Diego. Aside from friendly service,  it's quite simple– the deep fried triangular shaped pastry filled with savory foods, that include meats, vegetables and spices known as sambusas are delicious! I tried the lentil, potato and spinach. Although, I heard from a lady in line that the coconut was the BOMB!  For full disclosure, this was my first time ever trying any type of East African cuisine. Sambusas are the East African version of Indian samosas. I've never had those either.  I will say that RED Sambusas are a must.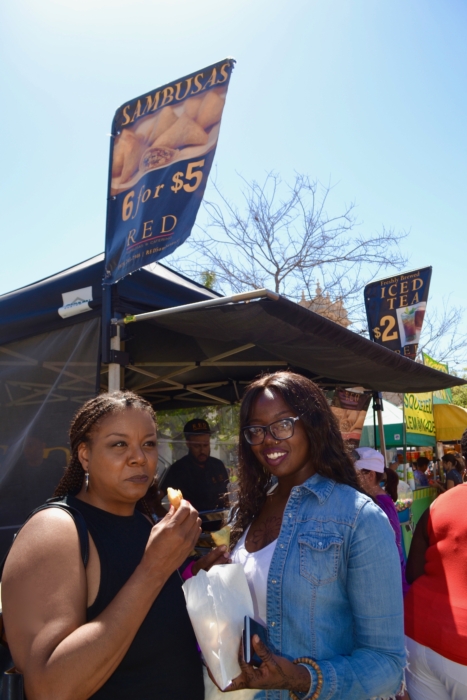 Owner Mohamed Abdullah of Mogadishu, Somalia, a region in East Africa between Somalia and Ethiopia came to the United States as a refugee in 1997, with his mother to help a friend with her struggling business selling sambusas.  The family fled their war torn country when he was only 11 years old. Abdulla saw the obstacles the friend was facing as an opportunity, and with a $8700 loan from the IRC, for vendor spots around town at local farmers' markets, he created an English language menu and, the home of San Diego's finest Sambusas,  RED Sambusas & Catering was born. The business is flourishing as reported in an article with CNN Money. Sales have increased by an impressive 50%.
Along with savory sambusas, RED offers a California adaptation of the finger food which includes sweet coconut, pineapple and raisin flavors. Also featured on the menu is freshly brewed Ethiopian black tea made of cardamom, cinnamon and black pepper.
Eventually, the family-owned and operated business wants to open up a restaurant.  But for now, RED offers catering and can be found at special events and at different Farmer's markets around San Diego County.
Click here to keep up with us. Subscribe with The Chocolate Voice!