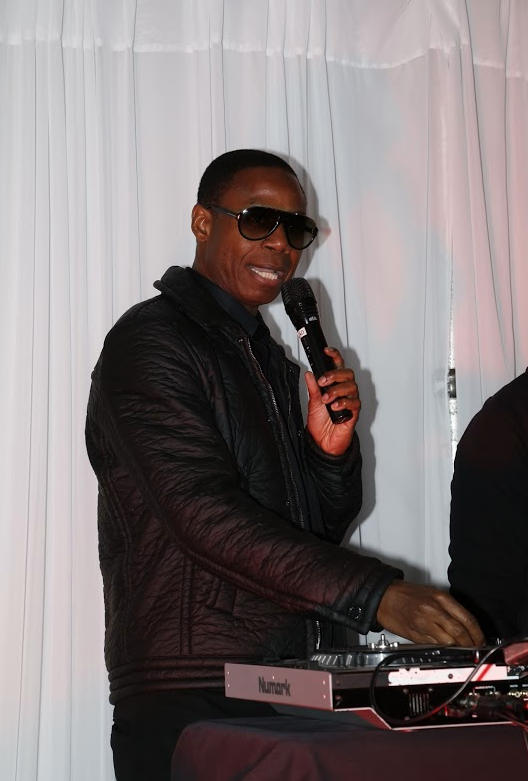 (Los Angeles, CA) The Reed for Hope Foundation (RFHF) surprised thousands of guests with a live-guest performance by Doug E. Fresh at the AIDS Healthcare Foundation's (AHF) "Keep the Promise" concert last night at the Dolby Theater in Hollywood to kick off RFHF's inaugural Love Healthy Lounge Experience and Love Healthy Virtual Poetry Slam and that took place at an off-site private venue following the concert.
RFHF has been a partner with AHF for the past three years on various events and came back together once more for RFHF's Love Healthy Lounge where celebrity guests partied all night long with health-conscious vegan hors d'oeuvres and tons of dancing to spread awareness on living a health-conscious active lifestyle.
As another special highlight from the evening, RFHF founder and Emmy Award-winning casting director, Robi Reed, presented the foundation's Sunshine Award to Common, honoring the work he's done using his platform to uplift humanity, inspire positive change and be a model of good health. Past Sunshine Award recipients include Magic Johnson, Hall of Fame Athlete and Activist, Jim Brown, Judge Greg Mathis and Jamie Foxx. These awards are given in the spirit of Reed's Annual Sunshine Beyond Summer Celebration with over 14 years of health awareness.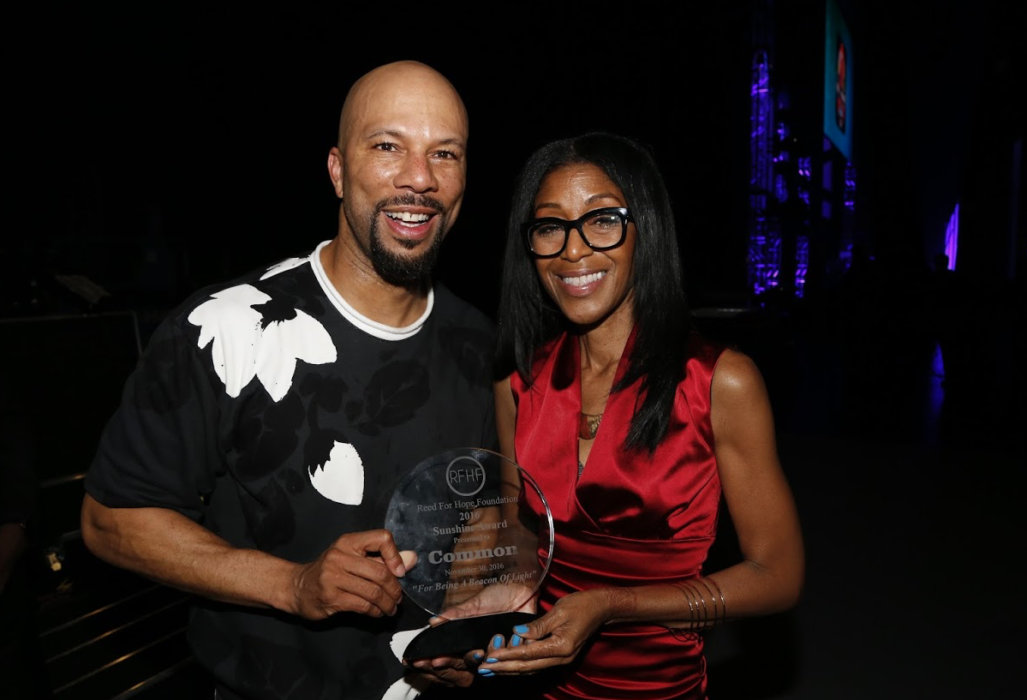 In celebration of World AIDS Day on December 1, RFHF and AHF launched the inaugural "Love healthy Virtual Spoken Word Slam" with the winner receiving a talent consultation with key members of the Love Healthy Slam committee. Contestants are encouraged to use social media to promote their original submissions as the top-ten pieces with the most likes and views will be submitted to a panel of industry judges led by Reed that includes Common, Natalie Stewart (Floetry,) Lamman Rucker, Jessica Care Moore, Doug E. Fresh, Abyss, Ingrid B, John Hensley, Gina Loring and others who select the grand prize winner over the next five days. The Love Healthy Virtual Slam received 30 submissions from around the world including the USA, London and South Africa; and will be available to be shared starting today through December 5.
For more information on ways to get involved with Love Healthy's initiatives and campaigns, please visit LoveHealthy.org.