Acclaimed producer/director Reginald Hudlin is set to make Hollywood history when he becomes the first-ever Black executive producer of the Primetime Emmys.
As former president of entertainment for BET, Hudlin co-produced the 88th Academy Awards ceremony in 2016 as well as the 44 through 48th NAACP Image Awards. Hudlin's breakout film was 1990's House Party and he worked as a producer on Quentin Tarantino's 2012 film, Django Unchained, which earned him an Academy Award nomination for Best Picture. He also directed the 1992 film Boomerang.
Guy Carrington, David Jammy and Ian Stewart of Done + Dusted are also set to return to produce the telecast alongside host Jimmy Kimmel, Variety reports.
"I'm excited to collaborate with this outstanding team as we produce a show that celebrates the best of what we do and reflects this moment in history," said Hudlin, who earned an Emmy nomination for producing the 88th Academy Awards show. 
On Hudlin's Facebook post he shared this: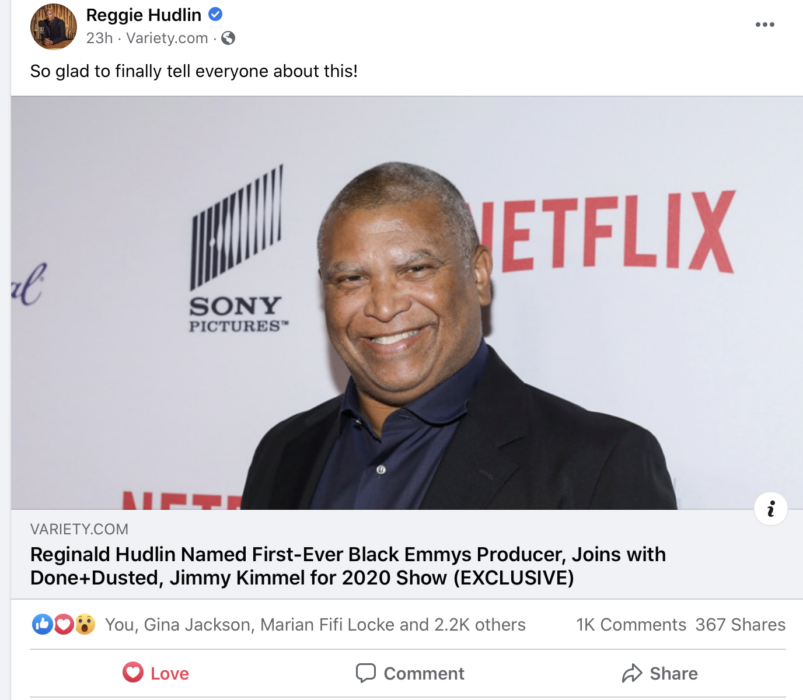 Congratulations go out to Reginald Hudlin. Well deserved.