Eugene Goodman is a United States Capitol Police Officer who is being hailed as a hero for leading a mob of protesters away from the Senate floor as they breached the U.S. Capitol building.
A video that went viral on most all social media platforms shows Goodman, a U.S. Army veteran, facing a large group of protesters, and he appears to be standing against them alone.
"His name is USCP Officer Eugene Goodman," wrote CNN Reporter Kristin Wilson, who covers Capitol Hill. "Remember his name. He almost certainly saved lives on Wednesday. My thanks, Officer Goodman. THANK YOU."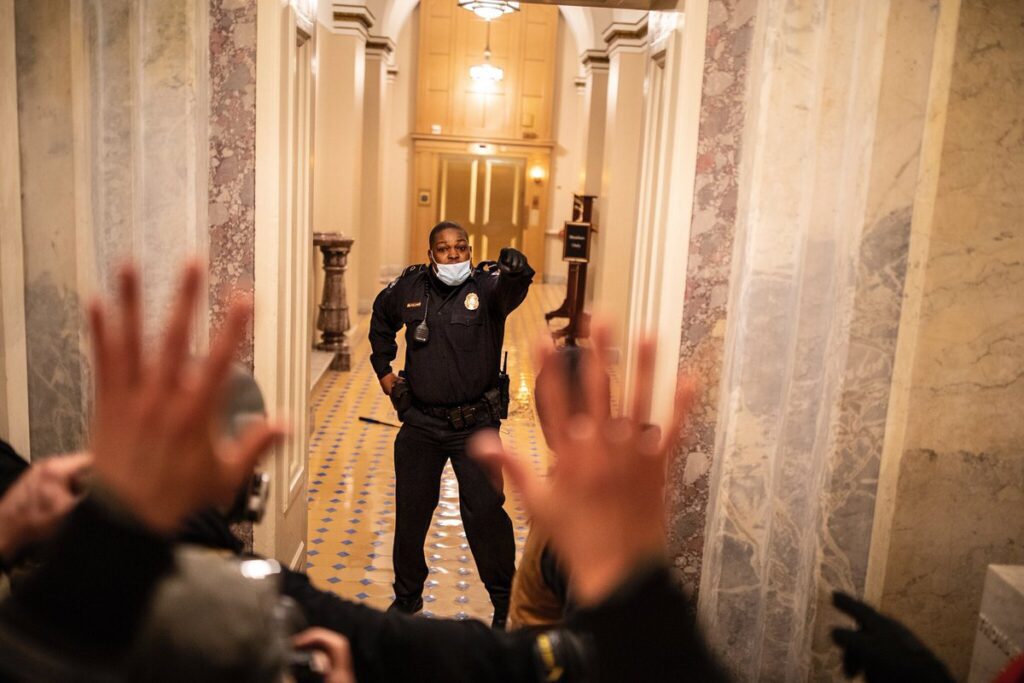 Igor Bobic, a politics reporter at HuffPost, was the first to share the video during a series of live tweets as pro-Trump supporters breached the Capitol building January 6, 2021. Watch the video here.
An Army veteran who spent time in Iraq, Goodman's actions bring a measure of honor to a police force that saw some of its members acting in a questionable manner.   Alone, and heroically,  he lead the mob away from the  chambers.
Calls have come for him to receive national commendation for his actions, perhaps even the Congressional Medal of Honor.
After what we witnessed, which is arguably one of the worst days in history on Wednesday, Mr. Goodman who went above and beyond deserves all of the medals.
Thank you for your service Officer Goodman, you sir, are a class act!