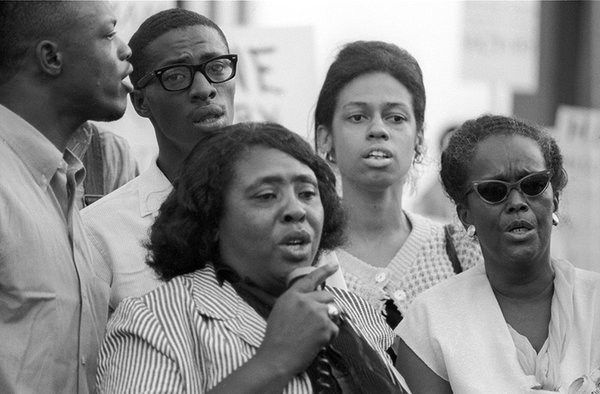 Gregory Allen Howard ("Remember the Titans") has been hired to pen a biopic of Fannie Lou Hamer – a sharecropper who became an important voting-rights advocate and founded the first integrated political party in 1960s Mississippi.
Hamer helped organize the 1964 Freedom Summer African-American voter registration drive in her native Mississippi. At the Democratic National Convention later that year, she was part of the Mississippi Freedom Democratic Party, an integrated group of activists who openly challenged the legality of Mississippi's all-white, segregated delegation.
The Civil Rights activist, survived assassination attempts and a near-fatal beating to get her moment at the Democratic National Convention, where she challenged President Lyndon B. Johnson in 1968 with her legendary, "Is This America?" speech.
She also set up organizations to increase business opportunities for minorities and to provide childcare and other family services. Hamer died of cancer on March 14, 1977, in Mound Bayou, Mississippi.