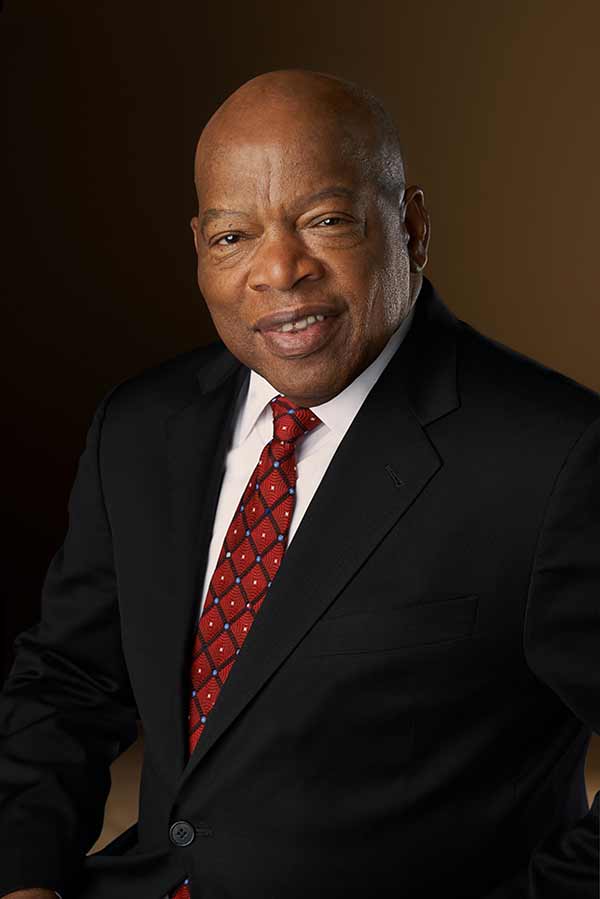 The University of California San Diego today announced that Rep. John Lewis, often called "one of the most courageous persons the civil rights movement ever produced," will offer the keynote address at the invitation-only UC San Diego All Campus Commencement June 16, 2018.
UC San Diego, recognized as one of the top ten public universities in the U.S., is committed to public service and inclusive excellence—two areas that align with the work of John Lewis. Inspired by the activism surrounding the Montgomery bus boycott and the words of Dr. Martin Luther King Jr., as a young boy he made a decision to become a part of the civil rights movement. A devoted advocate of the philosophy of nonviolence, Lewis has remained at the vanguard of progressive social movements and the human rights struggle in the United States. He has served as U.S. Representative of Georgia's Fifth Congressional District since 1986.
Born the son of sharecroppers, Lewis attended segregated public schools in Alabama. At the age of 25, he helped spearhead one of the most seminal moments of the civil rights movement, leading with Hosea Williams—another notable civil rights leader—more than 600 peaceful, orderly protestors across the Edmund Pettus Bridge in Selma, Ala. They intended to march from Selma to Montgomery to demonstrate the need for voting rights in the state. The marchers were attacked by Alabama state troopers in a brutal confrontation that became known as Bloody Sunday. News broadcasts and photographs revealing the senseless cruelty of the segregated South helped hasten the passage of the Voting Rights Act of 1965.
In his talk at UC San Diego's commencement, Lewis hopes to inspire the audience as he shares his early civil rights involvement and work in Congress. He often tells students, "When you see something that is not right, not fair, not just, you must have the courage to stand up, to speak up, and find a way to get in the way."
To learn more about the 2018 UCSD Commencement schedule, visit the All Campus Commencement website