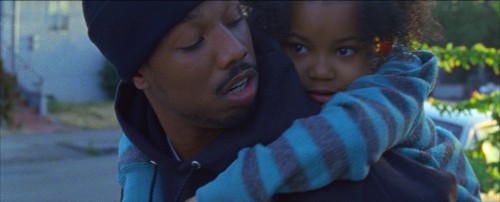 The independent film Fruitvale Station was privately screened at the BET Experience Film Festival held on June 30th at the Regal Cinemas in Los Angeles, California.
I sat in the audience with my daughter, who intensely followed the 2009 incident  through friends of hers who live in the San Francisco Bay Area, and through watching viral videos shared across the social media platform.
When the director walked on the stage to introduce the film, my daughter turned to me and said, "Mom, I know friends of the director, Ryan."  Ryan, who graduated from USC Film school, is "brilliant" according to my daughter's friends.
Fruitvale Station is the factual recount of a tragic incident that took yet another life of a young Black male, Oscar Grant, III.  The film is the first dramatic feature and first project since graduating with a master's degree in 2011 for 27 year-old director Ryan Coogler, who grew up in Oakland and Richmond.
The film won both jury and audience awards at the Sundance Film Festival, where the Weinstein Company outbid a dozen studios to distribute it, placing Coogler in a league with USC Alumni George Lucas, Ron Howard and John Singleton of Boyz in the Hood.
The storyline focuses on the tragic events leading up to Oscar, a young man from Oakland, being murdered on New Years Day. His untimely death sparked a nationwide uproar; bringing attention to police brutality towards young, black males. At just 22 years old, Oscar was fatally shot by the Oakland police after responding to a fight on the West Oakland Bart bound for Fruitvale Station.
As I sat watching the film, I felt an uneasiness at the pit of my stomach. Oscar Grant was a familiar character in my life. He's my younger brother. He's my nephew. He's my son.
And, in light of the Zimmerman case, he is Trayvon Martin, who's sadly making international news as a result of his untimely death.
Coogler paints a picture of Oscar as a young man with a big heart who at times loses his way as a result of making poor decisions, something not unusual for a 22-year-old.
However, in this case, it wasn't Oscar's decision to take the Bart home after a night of partying in San Francisco. It was a decision he made at the request of his mother, Wanda, played by Octavia Spencer, who insisted that taking the Bart was the safest form of transportation on New Years Eve.
Sadly, that was the last conversation Wanda Johnson had with her son. A conversation that has her wondering, what if Oscar had went against her wishes and  drove into the city on that particular night.
What makes the film so poignant is that it paints a picture of a not so perfect young man; a flawed human being who is multi-faceted. It shares Oscar's complexities as well as his deeply caring side.
He's shown as caring deeply for his family; making time for celebrations and being a loving boyfriend to his girlfriend, Sophina, played by Melonie Diaz, and being a doting father to his adorable little girl, Tatiana, played by Ariana Neal.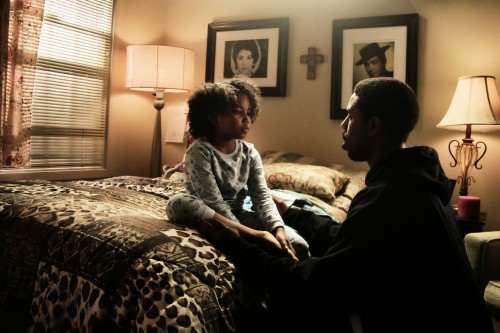 At the end of the film, the packed audience, including members of Oscar's family, put away their Kleenex and let out a roaring cheer in honor of the talented filmmaker and actors who brilliantly portrayed the complex young man's story on film.
Michael B. Jordan, who gained notoriety in his roles on the hit series The Wire and Parenthood, Academy Award winning actress Octavia Spencer and Academy Award winner Forest Whitaker, who served as producer, were a few Hollywood heavy hitters who lent credibility to the project.
Jordan and Spencer's performances in the film were heartfelt and powerful, creating much deserved Oscar buzz.
Fruitvale Station, a must see film, opens in New York and Los Angeles on July 12, and nationwide July 26.