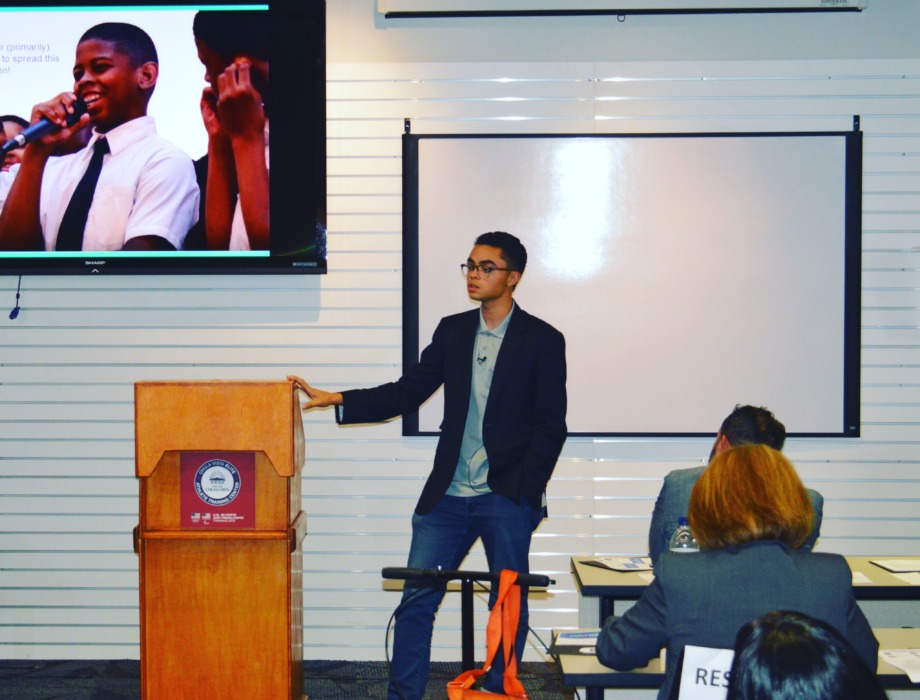 A few years ago The Chocolate Voice had the opportunity to interview millennial Austin Martin, the brilliance behind Rhymes with Reason, an app designed to strengthen the vocabulary and English skills of today's youth. Martin, who was named in the 2020 Forbes list 30 under 30 in education, got the idea to develop the educational app after learning that 67 of the top 100 SAT words can be found in recognizable hip-hop songs. Today, we learned the good news that the innovative tech company is on the move and making huge gains, in education and entrepreneurship.
Last year, Rhymes with Reason along with Chance The Rapper's foundation Socialworks, recently created The Chicago Learning Playlist. In 2018, the app developer entered a small business pitch competition in his hometown of San Diego, California, with Black-Owned accelerator & investment firm Founder's First Capital Partners. RWR ended up winning the pitch competition and now, two years later, RWR has partnered again with Founders First and its new "Clydesdale Community Leaders Program" to deliver 5th grade students in San Diego, Miami, Dallas and more, with a brand new module of Rhymes with Reason titled: "The Young CEO" playlist.
The Young CEO Playlist will first be used by a cohort of 500 5th grade students at the Monarch School in San Diego, CA and then will expand to Miami and Dallas exposing them to entrepreneurial concepts and financial terminology through vocabulary found in popular music. With the Young CEOs Playlist, students will receive an inclusive, engaging introduction to the keys to starting and maintaining a business. Three levels of the playlist include:
*Business Basics
*Starting a Business
*Business Skills
Read more about RWR's collaboration with Founders First (and try a demo) at www.rhymeswithreason.com/foundersfirst
Sending a huge congratulations to Austin Martin and the RWR team!