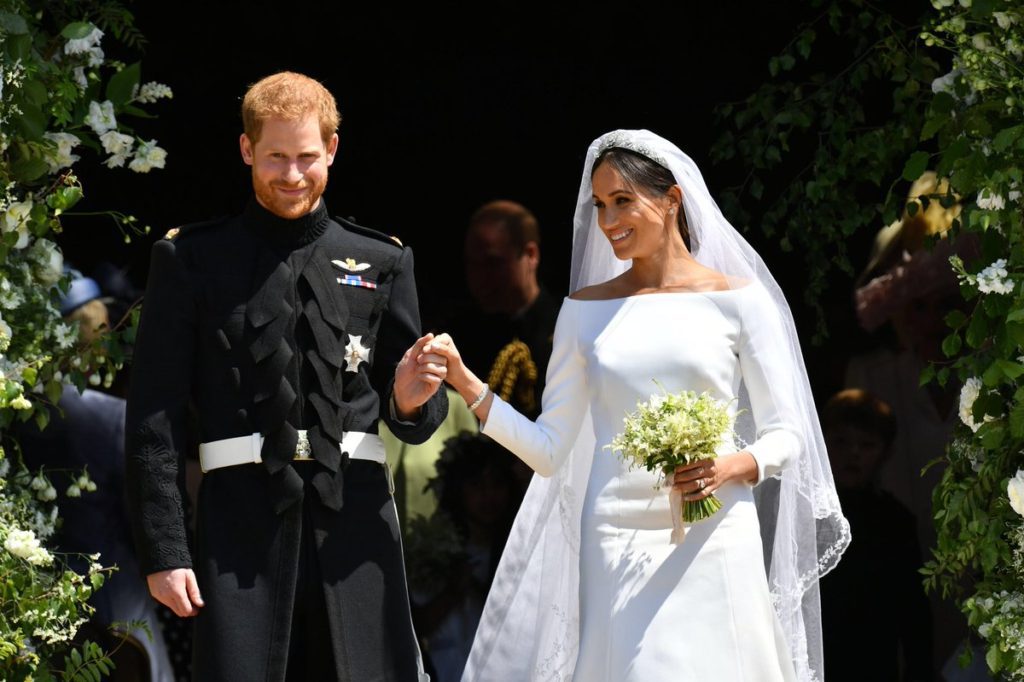 Can you believe we woke up late to catch a glimpse of what's being hailed as the wedding of the century!  
11:20AM UK time, most of the world got a quick glimpse at Meghan Markle this arguably the first bi-racial woman's royal wedding to Prince Harry. Today, the Royal wedding was viewed around the globe is being, with networks going wall-to-wall to see the former US TV star of "Suits" marry her prince.
The royal wedding drew millions of viewers on Saturday, May 19th as the world watched the couple exchange vows in a ceremony televised world wide.
Reverend Michael Curry, the first African-American to preside over Episcopal Church, gave a moving sermon during the ceremony that touched on the Black experience in America and the importance of love. Curry quoted Dr. Martin Luther King Jr. and brought many in the crowd, including the groom and Markle's mother, to tears.
"There's power in love," Curry told the crowd, as the cameras zoomed in on many guests nodding in agreement.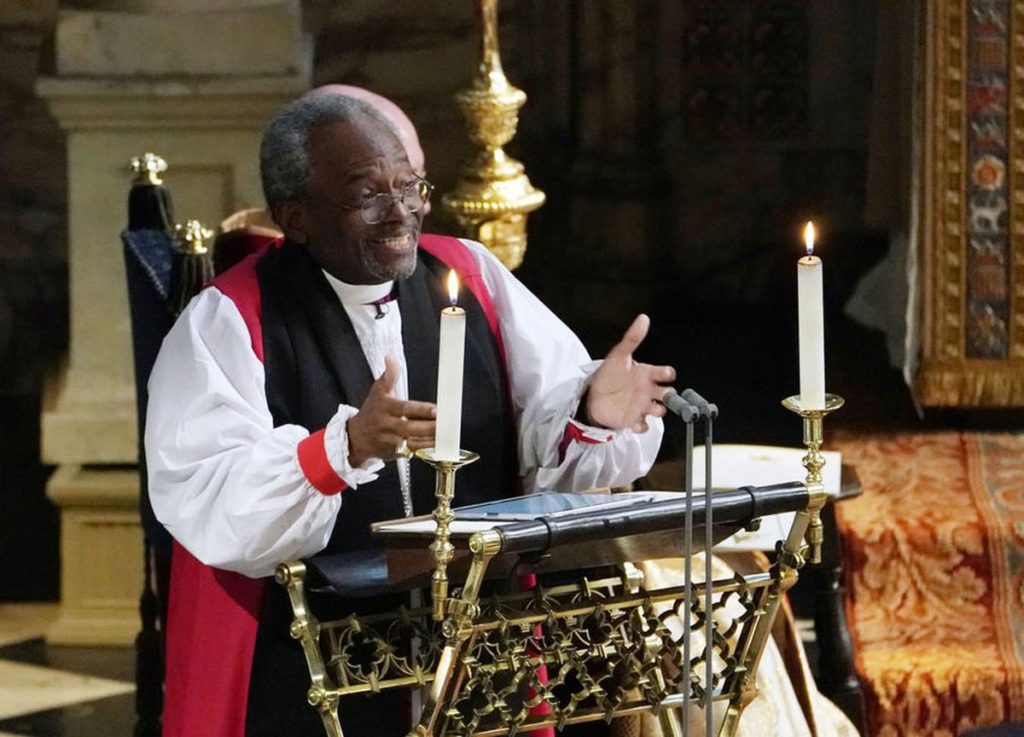 Rev. Curry,  was named the first black presiding bishop of the Episcopal Church at Washington National Cathedral, just weeks after the shootings at a historic African Methodist Episcopal church in Charleston, S.C. He replaced the first female bishop, Presiding Bishop Katharine Jefferts Schori.
Before The Duke and Duchess exchanged their wedding vows, Karen Gibson and The Kingdom Choir sang a beautiful rendition of the classic "Stand By Me," by Ben E. King.
After their vows and pronouncement as husband and wife, 19-year-old star cellist Sheku Kanneh-Mason played for the newlyweds.
As the couple exited the chapel, the gospel choir sang "Amen" and "This Little Light Of Mine."
In keeping with tradition, the couple departed the castle to parade by horse-drawn carriage through the streets of Windsor for their procession. They greeted thousands of joyful and cheering onlookers who had begun lining up and camping out days in advance to secure their spots to witness the couple's history-making moment.
The wedding guest list was full of A-list celebrities, including Idris Elba and his fiancée, Sabrina Dhowre, and Serena Williams, her husband Alexis Ohanian and their newborn daughter and Oprah Winfrey.
Oh, what we wouldn't give to be among the 600 guest at that wedding!
Congratulations to the Duke and Duchess of Sussex!