(LOS ANGELES, CA) — Former MCA Records' Urban Music President turned President and CEO of Singleton Entertainment Corp., Ernie Singleton is proud to announce the rebranding efforts to raise awareness and celebrate Black Music Month with the kick off of #SaluteEE2014 (Hashtag Salute Entertainment Executives 2014). For the last 6 years the Singleton Entertainment Corp. has presented the Toast to Urban Executives, which they are no longer a part of; however, that event still continues on. #SaluteEE2014 is a highly anticipated event that recognizes honors and salutes entertainment executives by spotlighting those who work relentlessly behind the scenes, playing critical roles in the success of the artist career and the entire urban production landscape.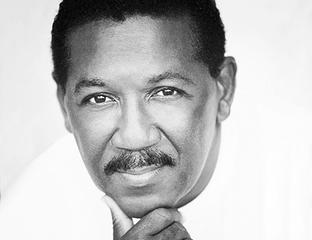 "Having been someone who worked behind the scenes supporting some of the biggest stars, many times your hard work goes unnoticed. There is so much that goes into the success of an artist or production and most people only reference the finished product. I want to spotlight and celebrate these executives who make it all happen.  Success would be impossible without their contributions", says Singleton.
#SaluteEE2014 is the first of a string of productions planned by Singleton Entertainment Corp., and marks a transformation in the company's drive to preserve the heritage and value of Black Music in the urban entertainment landscape.  #SaluteEE2014 will partner with ground breaking digital leaders insuring that the event is on par with new technology platforms. The event will celebrate and salute executives who are leaders in digital and physical entertainment while recognizing and paying homage to the power and value of Black Music in America.
Past honorees include: Ron Spaulding, Fontana Universal Distribution, Darryl Miller Esq., Fox Rothschild LLC, Troy Marshall, Interscope Record Exec, Vincent Herbert, A&R/Songwriter Producer, Vassal Benford, A&R/Music Producer, Film/Television, Vicki Mack-Latillade CEO of Central South Distribution, Cynthia Horner, Editor-in-Chief, Hip Hop Weekly and others. This year's honorees will be announced in the coming weeks.
#SaluteEE2014 will be held above the Grammy Museum inside the Target Terrace overlooking Downtown Los Angeles, on Wednesday June 25th from 6:p.m. to 10p.m. In addition to the Salute, the Singleton Entertainment Corp. will also produce: The Blogger's Brunch-June 26th; the Producers Ball June 27th; and the Cream of The Crop June 29th.
For sponsorship opportunities or to learn more visit us at www.singletonentertainment.com. For media inquiries, please contact Reid Johnson at [email protected].