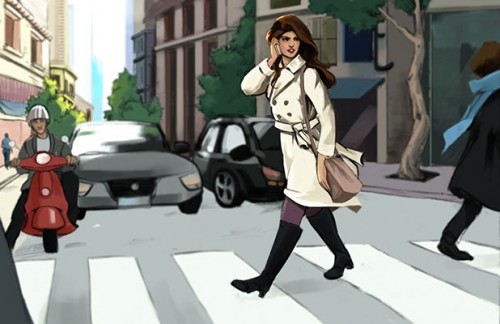 LOS ANGELES, CALIFORNIA – July 8, 2015 – The USC Viterbi School of Engineering and the National Academy of Engineering announced today the 12 finalists for "The Next MacGyver" competition. Created to introduce a new iconic TV series starring a female engineer and developed in conjunction with MacGyver creator Lee Zlotoff and The MacGyver Foundation, the contest drew nearly 2,000 entries worldwide in just over two months. The aim of the competition is to leverage television as a tool for introducing people to the field of engineering and to increase the number of women who decide to pursue degrees and careers in engineering.
The finalists hail from as far away as Australia and include practitioners and scholars in STEM (science, technology, engineering, and mathematics) fields, seasoned and first-time writers, students, and an Internet personality. Show concepts include: science fiction thriller, comedy, classic spy, historical, and interactive crime drama.
The Paley Center for Media will co-present and host the finale event of the contest on July 28, beginning at 2 p.m. PDT at its Beverly Hills location. During the event, the 12 finalists will present their show ideas along with concept art before an esteemed panel of judges.  Five winners will earn the rare opportunity to be mentored by successful Hollywood TV producers and engineering experts in developing their pilot scripts, in addition to receiving a prize of $5,000 each. The live event will be sponsored by the United Engineering Foundation, Google, and the Ford Motor Company.
A special panel session "From Script to Screen," illuminating the process of taking a TV show concept from idea to pilot, will take place during the event while the judges are deliberating. Bloomberg Associates' Katherine Oliver will moderate the panel, which includes: Ann Blanchard (CAA), Marci Cooperstein (ABC Family), Danielle Feinberg (Pixar Animation Studios), and Ann Merchant (Science and Entertainment Exchange). The event emcee will be Julie Ann Crommett, who leads Google's efforts to improve the perception of computer science and engineering in media.
"The Next MacGyver" finalists are:
| | | | |
| --- | --- | --- | --- |
| NAME | LOCATION | GENRE | SERIES TITLE |
| Kristen Bobst | Marina Del Rey, California | Drama / Procedural | Doctor Tailor |
| Wesley Burger | Long Beach, California | Comedy | Imagineers |
| Shane Courtney | Fayetteville, Arkansas | Sci-Fi / Drama | Kansas |
| Shanee Edwards | Culver City, California | Historical / Steampunk | Ada and the Machine |
| Beth Keser | San Diego, California | Adventure / Procedural | Rule 702. |
| Jayde Lovell | New York, New York | Comedy / Drama | SECs (Science and Engineering Clubs) |
| Craig Motlong | Seattle, Washington | Spy / Action | Q Branch |
| Nao Murakami | Seattle, Washington | Sci-Fi / Crime Drama | The Mind |
| Sam Ruano | Ontario, Canada | Drama / Procedural | Enhanced |
| Miranda Sajdak | Los Angeles, California | Historical Drama | Riveting |
| Daniel Wright | Queensland, Australia | Science Fiction / Drama | Isabelle.exe |
| Judy Wu | San Mateo, California | Interactive Crime Drama | @Gnosis |