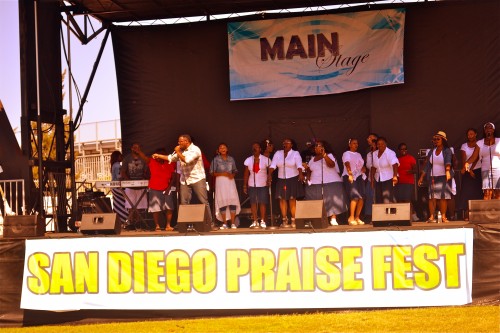 Now in its sixth year, the San Diego Praise Fest has become San Diego's highly anticipated end-of-summer event.
This faith-based event boasts something for everyone, including: music and praise dance performances, carnival rides and good food. (All of which are free!)
Sweet and savory foods from a variety of cultural food vendors and restaurants such as: Coop's West Texas BBQ, Louisiana Fried Chicken, Crabcakes911 and Under the Crust Pies, were on hand to satisfy the food fix.
Participants in the one-day festival came out by the hundreds to get their praise on, while listening to spirit-filled live music on two separate stages.
The main stage features traditional gospel performances from: Bayview Gospel Dance Troupe, Total Deliverance Church Choir, Men 4 Christ, and more. The Urban Youth Stage, positioned approximately 100 yards away, on the other hand, features a more contemporary style of entertainment from performers such as: Word of Life Praise Team, MADA Choir, Jazz saxophonist Rocky Powell, and many more talented artists.
The vendor booths represented a wide variety of organizations, including: San Diego Black Health Associates, Any Body Can (ABC Foundation), E*TRADE, 4th district Councilwoman Myrtle Cole, and the San Diego Young Marines.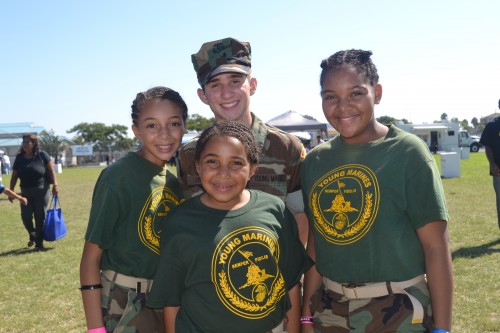 Also on hand were fashionable retail booths displaying stylish clothing and jewelry items.
This year's change in venue to Porter Field, an open grassy area located in the culturally diverse southeast San Diego at 47th street near the 805 freeway, turned out a larger crowd than ever before.
The San Diego Praise Fest is a one of a kind positive event for the city of San Diego.  The annual event is something that is expected to grow into one of the largest faith-based celebrations in San Diego County.  You won't want to miss the event next year.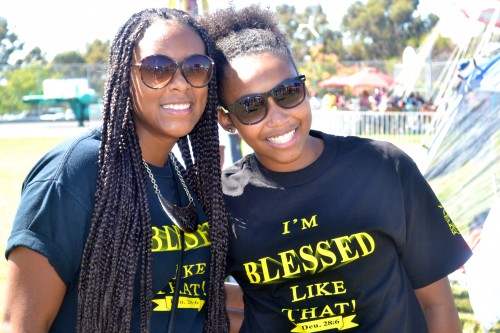 For more information, visit SanDiegoPraisfest.com.