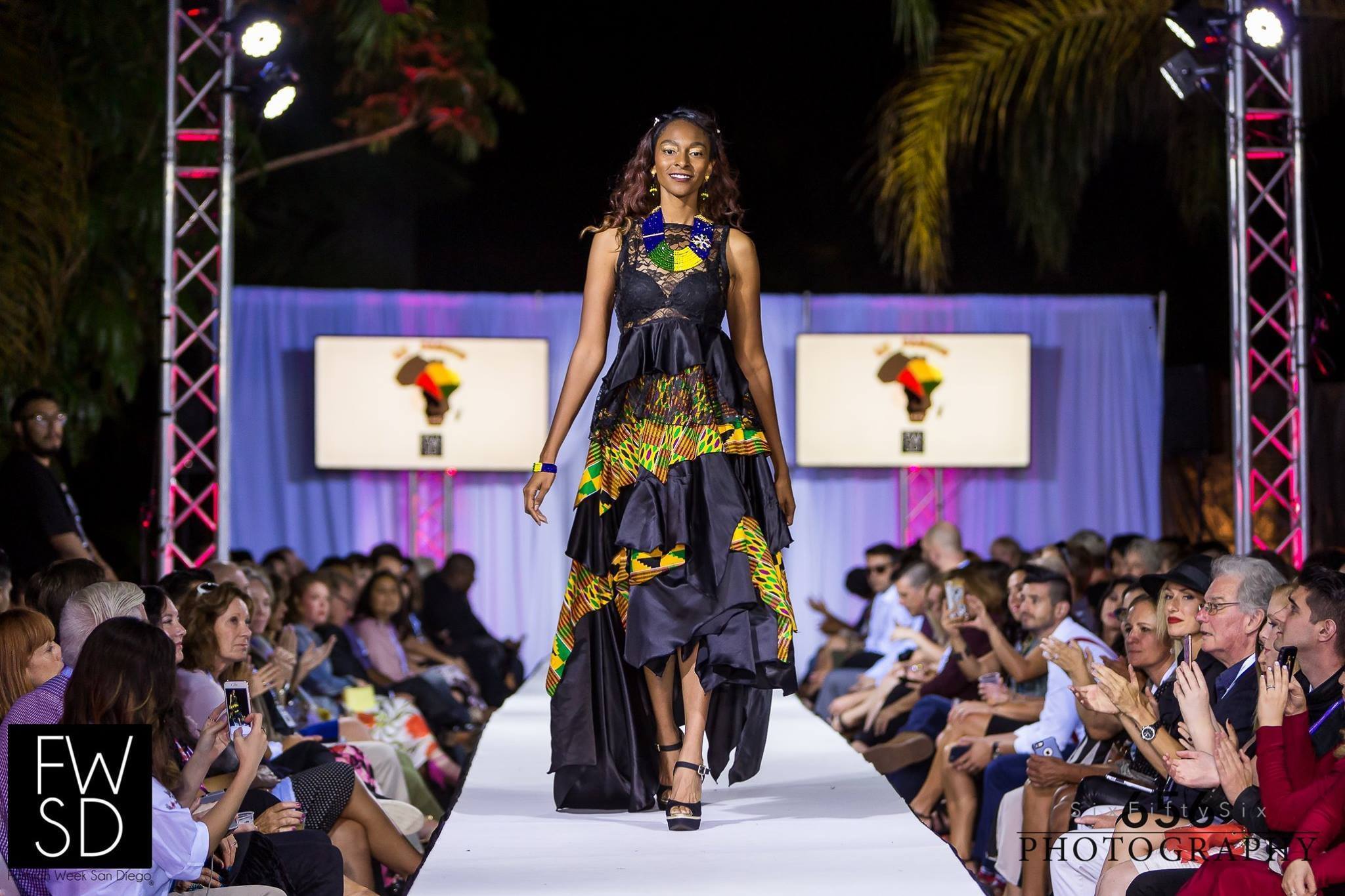 On Saturday, May 20, San Diego based African Fashion Designer, Lili Klu, of LK Fashion Boutik presents a poolside fashion show at the newly redesigned Lafayette Hotel, Swim Club & Bungalows, located at 2223 El Cajon Blvd., in San Diego.
Alongside Lili's vibrant African print designs with distinct and colorful patterns, added to the fashion experience is the talent of Fashion Hats by Rosa and Mimi Models Academy.
Mixed in with the splash of poolside runway shows, guests will be treated to music and dancing sponsored by the San Diego Caribbean Association and Afrique Dance.
Proceeds from the event will support City Heights non-profit, Lili's Fashion Academy. Lili's Fashion Academy, which kicked off in March of 2017, teaches students sewing and design at no cost over the course of a year. The idea came about after many of her customers expressed an interest in learning, but couldn't afford tuition for schools available. Once her first students graduate, to ensure they get employment, Lili hopes to expand her business and hire them on, bringing more jobs and locally crafted clothing to the San Diego area.  
You won't want to miss this fabulous event. Click here for tickets.   Check out flyer below for more information: