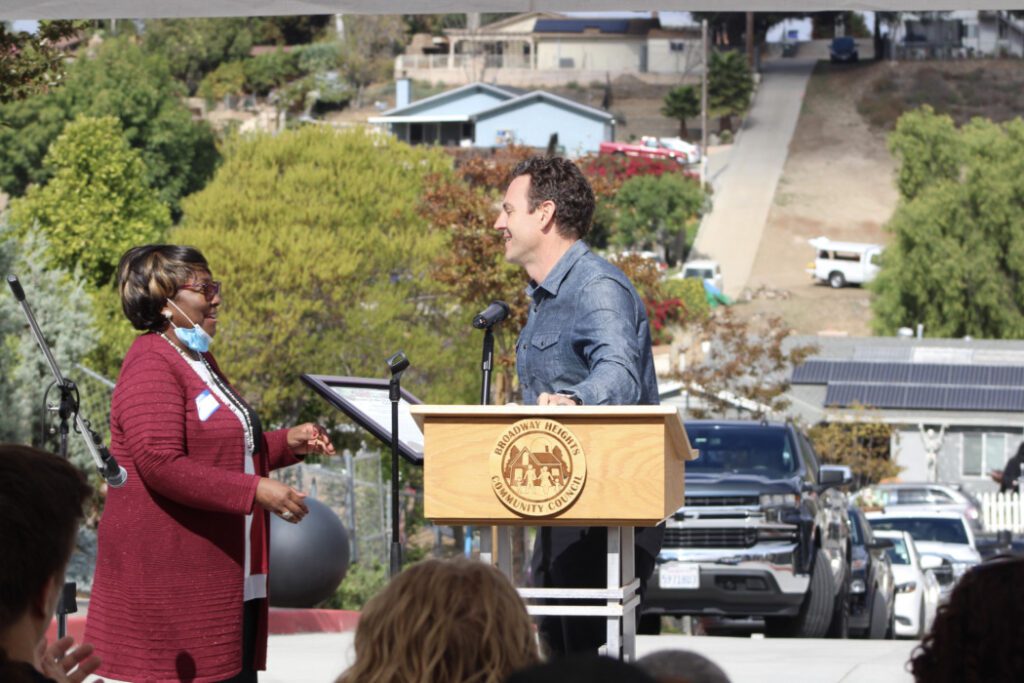 On Saturday, the Broadway Heights Community Council, a predominantly Black and Brown community in San Diego honored six local heroes of racial equality and social justice in an unveiling of busts installed at the Martin Luther King Jr. Promenade located at the corner of Tiffin, on 2399 Dr. Martin Luther King Jr. Way.
Community and civic leaders came out in celebration of San Diego Trailblazers including—Mayor Todd Gloria, councilmember representing district four, Monica Montgomery Steppe, San Diego County Supervisor Nathan Fletcher, San Diego County District Attorney Summer Stephan, San Diego Police Department Chief David Nisleit, San Diego Police Captain Benjamin Kelso and more.
One of the six sculptures presented were of Robbie and Barbara Robinson. Robbie served as President of the Broadway Heights Community Council for 30 years, and with his wife Barbara, were the force behind transforming the neighborhood into what it is today.
Sadly Robbie passed away the night before the celebration, and Barbara a couple of months prior to in August.
"Mr. Robinson was the catalyst, the initiator of all that you see here," Tommy Vance, a member of the Broadway Heights Community Council, said.
One hundred year-old honoree Leon Williams, who was present at the ceremony, is being honored for his lifelong commitment to fighting racism and inequality.
Williams was the first African American appointed to San Diego City Council, as well as the first and only African American San Diego County Supervisor.
"It means a great deal for me to be here to see what's happening here today. I'm really grateful to whoever put this on, you're doing a really a good thing."
The other honorees: Rulette Armstead, the first woman and African-American Assistant Chief of Police in San Diego; George Stevens, an activist and associate pastor at Mount Erie Baptist Church who participated in demonstrations in the 1960s against discriminatory hiring practices; and Robert Alvarez, who at the age of 12, was involved in major battles to end racist segregation in the schools of Lemon Grove and San Diego County.
Immediately following speakers and presentations, the community were treated to music courtesy of saxophonist, Erisa Nichole who had the crowd on its feet, with an instrumental version of "Aint No Stopping Us Now."
Nathan Fletcher presented the group with a proclamation plaque declaring October 23, as Broadway Heights Community Council day.
At the conclusion of the ceremony the community enjoyed La Morena Mariscos Sea Food Truck with shrimp tacos and more, all courtesy of Broadway Heights Community Council.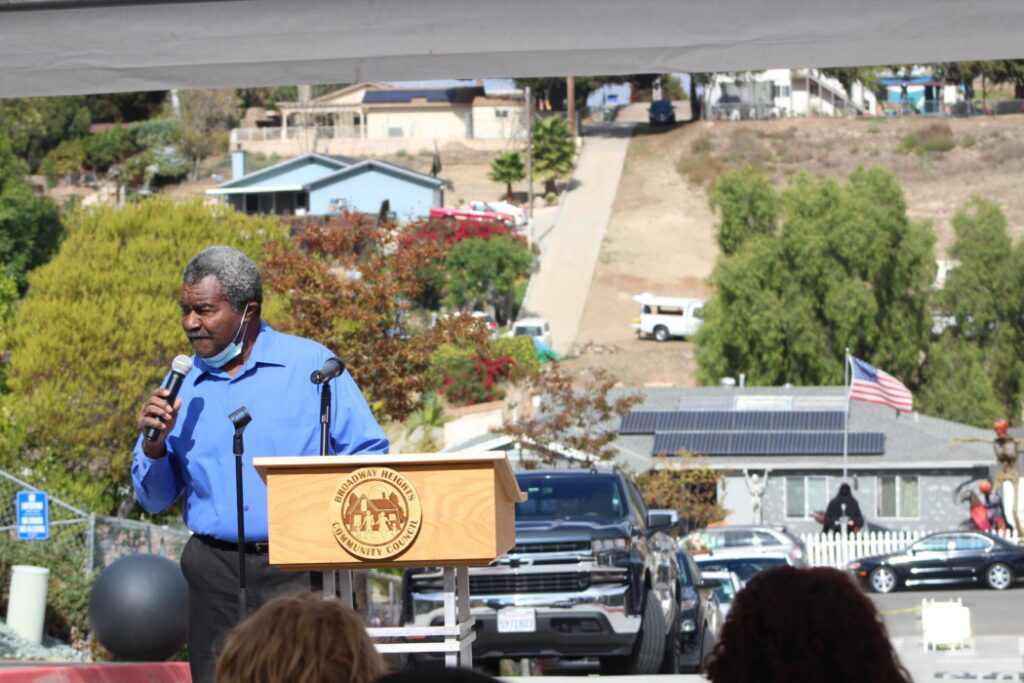 ---