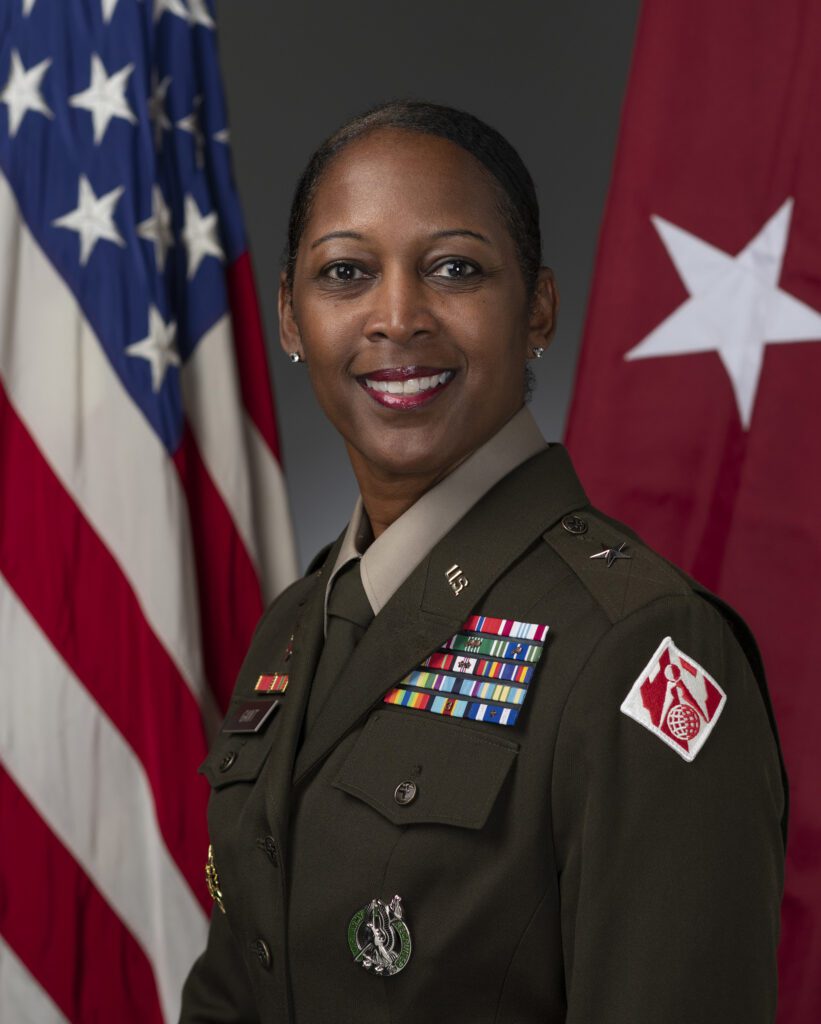 SAN DIEGO, CA – "Stand Tall, Stand Proud" is the theme of the local San Diego Chapter Buffalo Soldiers for their 20th Anniversary celebration on June 30, 2023. The historical and rich legacy of the African American cavalry troops are kept alive by its dedicated members who present the colors at many prestigious local community events.
The public is invited to join the anniversary luncheon and celebration at the Jacob Center in the Lincoln Park Area from 1:30 to 4:00 p.m., and enjoy exhibits, an informative program and special keynote speaker, Brigadier General Antoinette R. Gant, the first African American female, active-duty engineer promoted to the rank of general officer.  
The San Diego Chapter Buffalo Soldiers are often seen in authentic uniform commemorating the contribution of these valiant soldiers at military exhibit halls, and performances at parades, schools, and public parks and fairs year-round.
Tickets for the event are available on Eventbrite and additional information about the San Diego Chapter can be found at www.sandiegobuffalosoldiers.org.
Historical note:
Historical note:
Congress established the first peacetime all-black regiments in the regular U.S. Army after the end of the Civil War. On July 28, 1866, Congress authorized six regiments of Negro slaves and free men, which consisted of the 9th and 10th Cavalry Regiments, and the 38th, 39th, 40th and 41st Infantry Regiments. Buffalo Soldiers originally were members of the 10th Cavalry Regiment that was formed on Sept. 21, 1866, at Fort Leavenworth, KS.
At Camp Lockett, in San Diego's Campo area, was the last home of the famed African American cavalry troops, the Buffalo Soldiers. It closed in 1944 when the Army decided it no longer needed soldiers on horseback.  Camp Lockett continues to keep that rich history alive and increase awareness and respect for the contributions of the Buffalo Soldiers. 
For more details contact:
Trooper Rachel Hilliard, San Diego Chapter President
(619) 251-0214 or [email protected]
---