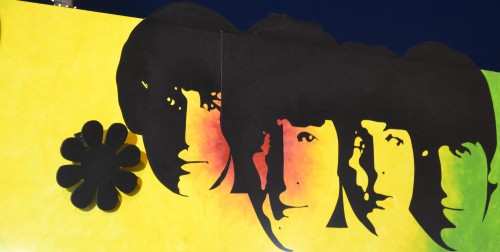 The British are coming! The British are coming! To Del Mar that is for the 2014, San Diego County fair.
During the summer months starting from June 7-July 6 the family fun fair, celebrates the 50TH anniversary of the British invasion. This years theme, "THE FAB FAIR" pays tribute to the musical influences pop culture has had on the United States featuring an ultimate tribute to the iconic Beatles.  Throughout the grounds guest can enjoy a variety of exhibits, including a walk down Penny Lane and the Long and Winding Road to celebrate the Beatles' first appearance in 1964.
And just for the record, everyone's in for a bloody good time!
This years concert series are held on four separate stages, with the largest being the highly anticipated Toyota summer concert series, with performances on the grandstand stage.  All shows are primarily free with admission except for performances by Grammy® Award winning artists, Toni Braxton & Kenny "Babyface" Edmonds, Hunter Hayes, Darius Rucker and Jeff Dunham.
Other praiseworthy events that are sure to get fair goer's up on their feet include, the 10TH annual Gospel Festival. This year's headliner includes multi-award winning Gospel artist Fred Hammond. Opening for Hammond is, Grammy® Award and multiple Stellar Award nominated Recording Artist, and Choir Master Brent Jones.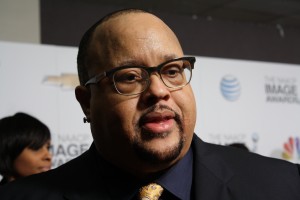 Also scheduled to perform on the grand stage is one of the biggest influences in the music industry, the legendary Smokey Robinson.
Alternative rock band "Third Eye Blind" is set to take the stage on Opening Day Saturday, June 7.
Check out the line up of artists scheduled to perform on this year's fair calendar.
Besides the fabulous musical entertainment, be sure to check out the amazing talent of Rosie the painting elephant.
Naturally, the  San Diego County Fair wouldn't be a Fair without its unique food items. This year, In addition to regular favorites i.e cinnamon rolls, there's Chicken Charlie's, fried chicken skin and Triple Decker Krispy Kreme cheeseburger.  For those who consider Krispy Kreme donuts too sweet, the savory meat  helps to tone down the super sugary taste.
Admission to the fair this year is $14 for adults and $8 for children ages 6 to 12 and adults 62 and older. Kids 5 and under get in free. If you're planning to visit more than once, the "Best Pass Ever" will get you admission to the all 24 days of the fair for $24. Passes can be purchased online starting now through July 5. Tickets are available here.