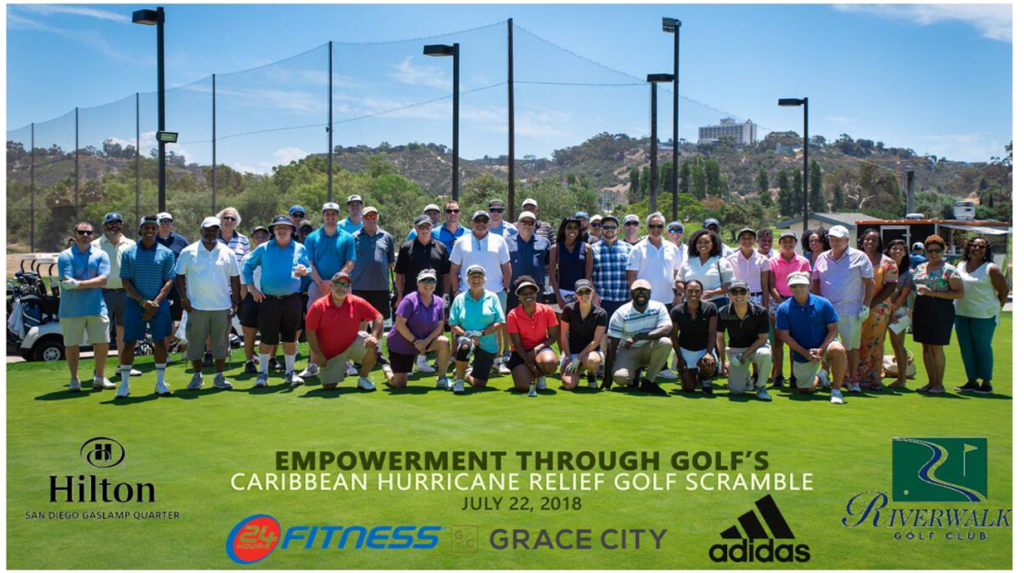 On July 21, 2019 Empowerment Through Golf will hold their 2nd Annual Charity Golf Scramble at Riverwalk Golf Club in San Diego CA.
The all day event is open to the public to participate in full day of golf activities starting with registration which begins at 11:00 am. Breakfast from 11:30 am – 12:30 pm. Shotgun starts at 1:00 pm, ending with awards plus Happy Hour at 6:00 pm.
Prior to the main event being held on July 21, a pre-tourney mixer will be held on June 20th from 6-8pm at Riverwalk: http://bit.ly/Mix2Educate 
Register for the Charity Tournament with various options (golf, brunch, happy hour): http://bit.ly/Golf2Educate
ETG's vision is to make a positive impact in our local San Diego and global communities. We expose individuals to social opportunities that can guide them into their respective career paths in STEM through networking, service and golf initiatives.
The ETG Golf Scramble is the organizations main fundraiser to support their mission of supporting education through golf, STEM, and service initiatives.
For more information on Empowerment Through Golf click here.