While scrolling through social media one can find the most amazing news!
Check out this good news post from business/franchise owner Amber Thomas:
"After 8.5 years at Chick-fil-A Sports Arena, 10 weeks interning at Chick-fil-A Corporate Support Center, and 2.5 years in LDP traveling the country supporting Operators, yesterday I was selected as the next Chick-fil-A Owner/Operator to join San Diego, CA!
I remember being the 17 year old girl on the left with no intentions of staying with Chick-fil-A long-term. This was a "clock-in and clock-out" job as I called it.
But it didn't take long for me to fall in love with the people, the restaurant and the business as a whole.
There have been MANY trials, tribulations, failures, disappointments, wins and people over the last 11 years that got me to where I am today… but I wouldn't change a thing.
I am so thankful for the journey and so glad to have finally made it.

See you soon, Spring Valley! I can't wait to serve you. ?❤️?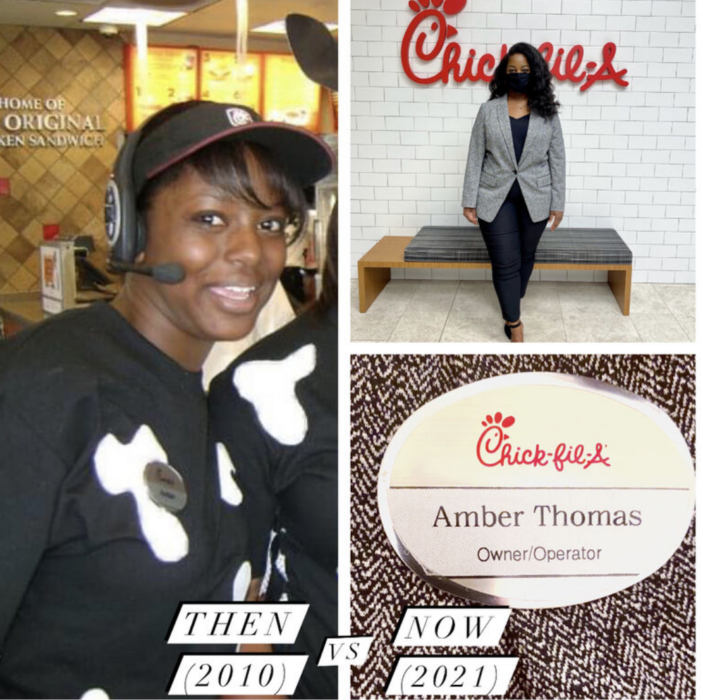 Congratulations Amber, way to work that #BlackGirlMagic.