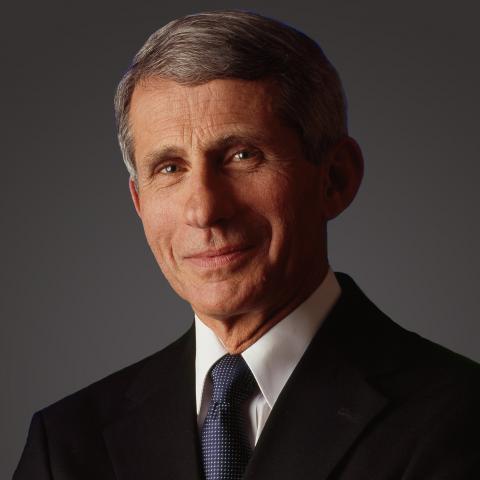 The National Conflict Resolution Center (NCRC) will present its 33rd Annual Peacemaker Awards as a free, virtual program on Saturday, May 15, 2021, starting at 6:50 p.m. PST. The online event will honor individuals and organizations dedicated to peacemaking in both their own neighborhoods and around the world. The inspiring event spotlights the importance of civility, peacemaking and social justice in a world filled with conflict—and especially after a year of historic uncertainty and unrest.
One notable honoree is the 2021 National Peacemaker, Dr. Anthony Fauci, who has worked in the administrations of six presidents, both Republican and Democratic. Dr. Fauci is also a skilled communicator whose confidence, credibility and calm demeanor give people a sense of hopefulness, even in challenging times. Public opinion surveys nationwide continue to name Dr. Fauci as the medical expert Americans trust most for timely and reliable information about the COVID-19 pandemic.
Event proceeds will support NCRC's groundbreaking work to unite people, cultures, and organizations through civility and inclusive communication. These programs include NCRC's A Path Forward campaign, which unites people of all beliefs to find solutions to conflict and intolerance in our world today.
"For more than a year now, our lives have been turned upside-down by a global pandemic and political unrest worldwide, but our Peacemaker honorees have worked tirelessly to help our society overcome its divisions and unite toward a common goal," said National Conflict Resolution Center's President Steven Dinkin. "A unique year requires a unique event, and we are thrilled to be honoring this year's awardees for all of their work to help our world heal and find a path forward."
2021 Peacemaker Honorees:


NATIONAL PEACEMAKER HONOREE: Dr. Anthony Fauci
Dr. Anthony Fauci is director of the National Institute of Allergy and Infectious Diseases (NIAID), chief medical advisor to President Joe Biden, and the face of the U.S. government's response to COVID-19. Fauci was one of the lead members of the Trump Administration's White House Coronavirus Task Force addressing the COVID-19 pandemic in the United States.
Fauci is one of the world's leading experts on infectious diseases and is viewed by a majority of the American public as one of the most trusted medical figures in the United States. This was in large part due to his ability to communicate confidently, calmly and rationally in the midst of incredibly challenging circumstances. He has worked for multiple administrations, always putting health before politics and personal gain. He was appointed Director of NIAID in 1984, and oversees extensive research on preventing, diagnosing, and treating established infectious diseases such as HIV/AIDS, and emerging diseases such as COVID-19, Ebola and Zika.
Fauci has advised seven Presidents on HIV/AIDS and many other domestic and global health issues. He was one of the principal architects of the President's Emergency Plan for AIDS Relief (PEPFAR), a program that has saved millions of lives throughout the developing world. Throughout the often-conflicted federal response to COVID-19 in 2020, Fauci remained a steady, uniting presence, devoted to conveying scientific facts and information clearly to the public. During his tenure, the world saw a historic, unprecedented development of several COVID-19 vaccines in less than a year.
Dr. Fauci will be introduced by Dr. Wilma Wooten, San Diego County public health officer and leader of the county's COVID-19 efforts.
PHILANTHROPY IN PEACEMAKING HONOREES:
● Mark Stuart – San Diego Foundation
● Beth Sirull – Jewish Community Foundation San Diego
● Christy Wilson – Rancho Santa Fe Foundation
In response to the COVID-19 pandemic, the San Diego Foundation, Jewish Community Foundation, and Rancho Santa Fe Community Foundation have raised nearly $70 million, addressing myriad needs including food security; childcare; computers and internet access; medical support; and workforce training. As the leaders of these foundations, Mark Stuart, Beth Sirull and Christy Wilson took swift action to secure donations and to put the money to use, on behalf of the most vulnerable San Diegans. The Philanthropy in Peacemaking Honorees will be introduced by San Diego Mayor Todd Gloria.
LOCAL PEACEMAKER HONOREES: Ekene & Nene Okolo, Black in PUSD
Each year NCRC honors individuals who contribute to our San Diego community in extraordinary ways. This year's honorees are teenage sisters Nene and Ekene Okolo, who will be presented the award by the Superintendent of Poway Unified School District, Dr. Marian Kim-Phelps.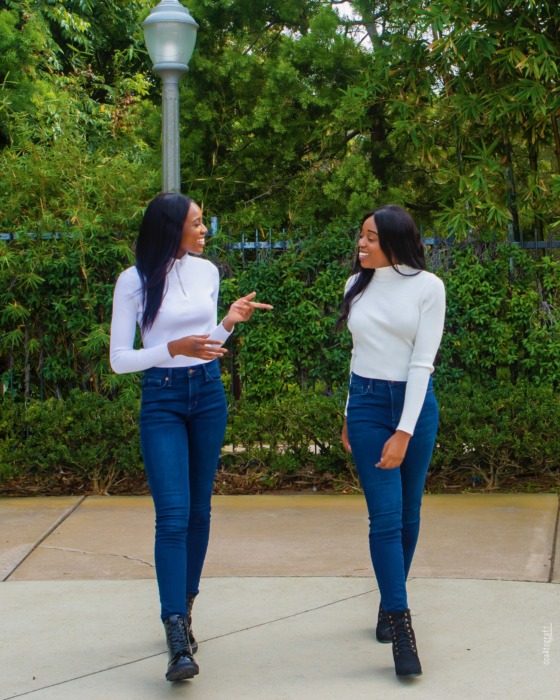 In June 2020, Nene and Ekene started an Instagram account called Black in PUSD, where they invited Poway Unified students and alumni of color to share what it was like for them at school. They received 1,200 anonymous submissions detailing racist incidents that Black, Latino and Asian students had endured at Poway schools.
The Black in PUSD account helped spur an anti-racism movement in Poway Unified. The district is working with Nene, Ekene, leaders of the schools' Black Student Unions and others to pursue several reforms designed to halt racism. Besides working with the PUSD to implement racial reforms, including curriculum additions and the hiring of more Black staff, Nene and Ekene have created a website, Ethnucation, that includes articles and teaching resources, such as lesson plans, about people of color.
Beginning at 6:45pm, guests can enjoy music by jazz legend Charles McPherson. The program will begin promptly at 7 p.m. and will include a "raise the paddle" fundraising activity. Lori Walton to emcee. Dinner Chairs are Una Davis and Jack McGrory.
The 2021 Peacemaker Awards is free to attend, but donations are welcomed. Sponsorships are also available. For more information, please contact Holly Sullivan, [email protected] or 619-238-2400 ext. 222.
More info/to register for tickets: https://www.ncrconline.com/mediation-conflict-resolution/peacemaker-registration-form