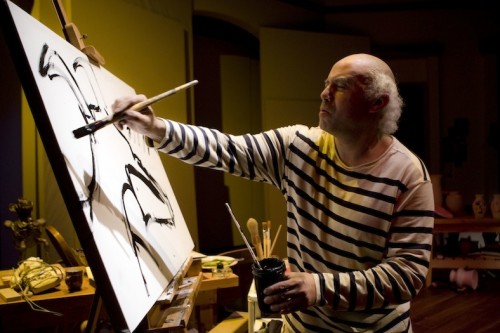 (SAN DIEGO) – San Diego REPertory Theatre (San Diego REP) presents "A Weekend with Pablo Picasso" a one-man show that has wowed audiences nationally in Los Angeles, the Bay Area, Houston and Denver.
The production was born at a three-week workshop at San Diego REP where actor Herbert Siguenza of Culture Clash wrote the original play and starred as Pablo Picasso, the most influential artist in modern history. Siguenza is back with his polished, fully-realized and critically acclaimed work and is ready to show San Diego audiences his finished product. "A Weekend with Pablo Picasso" was created and stars Siguenza and is directed by Todd Salovey, who is also the associate artistic director of San Diego REP. Previews for "A Weekend with Pablo Picasso" begin Saturday, Sept. 7, 2013. Opening night is Sunday, Sept. 15, 2013 and runs through Sunday, Oct. 6, 2013 in the Lyceum Space.
The schedule includes three performances in Spanish on Oct. 5 and Oct. 6.