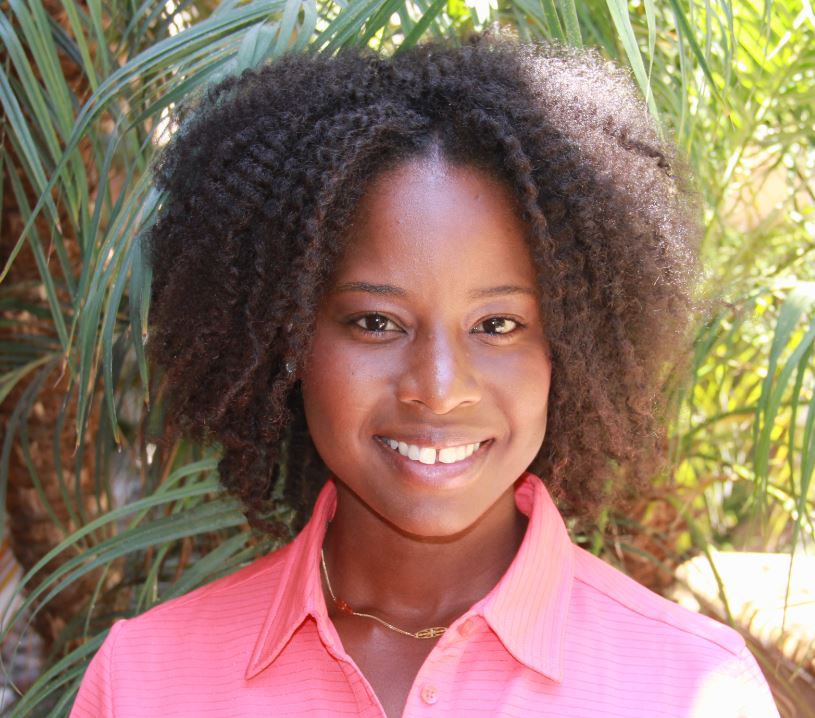 So, you've heard of Tiger Woods, but have you heard of Cheyenne Woods? What about Mariah Stackhouse or Sadena Parks? What do they all have in common? They're apart of the few bad-ass black girls who are changing the face of golf. Now, let's try another exercise, shall we? You've heard of Katherine Johnson, but have you heard of Kate Okikiolu? What about Kizzmekia Corbett, Aisha Bowe or Ashanti Johnson? Now, what do they have in common? Well – they're just a part of another group of bad-ass black women in STEM. Ya'll these ladies are literally making magic happen through athleticism, science, technology, engineering, and math and we are here for it!
Okay, alright— we promise that there's a tie-in to this story, and her name is Helyne Joseph. You see, Helyne is a brilliant black woman scientist, who plays golf and she's damn good at it. She's also the founder of Empowerment Through Golf, an organization that supports education through golf, STEM and community service.
Wait a minute, now I know you're thinking – a full time scientist and a professional golfer? How does she have the time?! Well, we sat down to chat with Helyne about her amazing journey and her goal to get more black girls involved in STEM and golf.Helyne grew up on the beautiful islands of Antigua and St. Croix in the Caribbean. She began playing golf as a toddler at the age of four, and while she may not have been aware of the lack of diversity and inclusion in golf—her supportive father helped her focus and elevate her golf skills.
"My dad was an excellent golfer. He just never went pro. He inspired my competitive spirit and love for the game." said Helyne.
Now, as a full-grown millennial, she is well aware of the lack of diversity in STEM (Science, Technology, Engineering and Math) and golf. When she's not out at the driving range, or running her non-profit, she works as a research scientist for Illumina, a sequencing solutions genetics research firm based in San Diego. As one of the few black women in the field, her work involves researching genomics, with a focus on coding and applications in bioinformatics. She also co-leads a research and development bioinformatics peer group on projects that take element genomics to elementary students.
A current member of NSBE (National Association of Black Engineers) she takes great pride in being a scientist who golfs and gives back through mentoring young students in math, science and golf.
Studies show that science and math have a role in playing the game of golf. The USGA (United States Golf Association) Test Center tests golf balls, clubs, and other equipment to determine whether or not they conform to the Rules of Golf. Clubs and balls are tested to determine they don't have properties or features that would make their use unfair, or eliminate the challenge and skill required to play the game. Source: USGA.org
Through her non-profit organization Empowerment Through Golf, a strategic team of six professionals help run the organization, all of whom share the same vision— to challenge the norm and change the narrative through diversity and inclusion in golf. The organization is actively looking to hire a Grantwriter to add as a team member.
While working on her career and entrepreneurial endeavors, Helyne earned her professional golf status with the Symetra Tour, and is now a member of the LPGA (Ladies Professional Golf Association). Since she's achieved success at the professional golf status, it's become one of the goals that has inspired her to organize golf tournaments in San Diego, and on the islands of Antigua and Barbuda.
She says that the best part about living and working in picturesque San Diego, is the climate. It reminds her of the Caribbean—blue skies, sunshine, and temperatures that compliment playing golf, ninety percent of the time. Temperatures that are beneficial to the mind, body and soul all which apply to playing golf.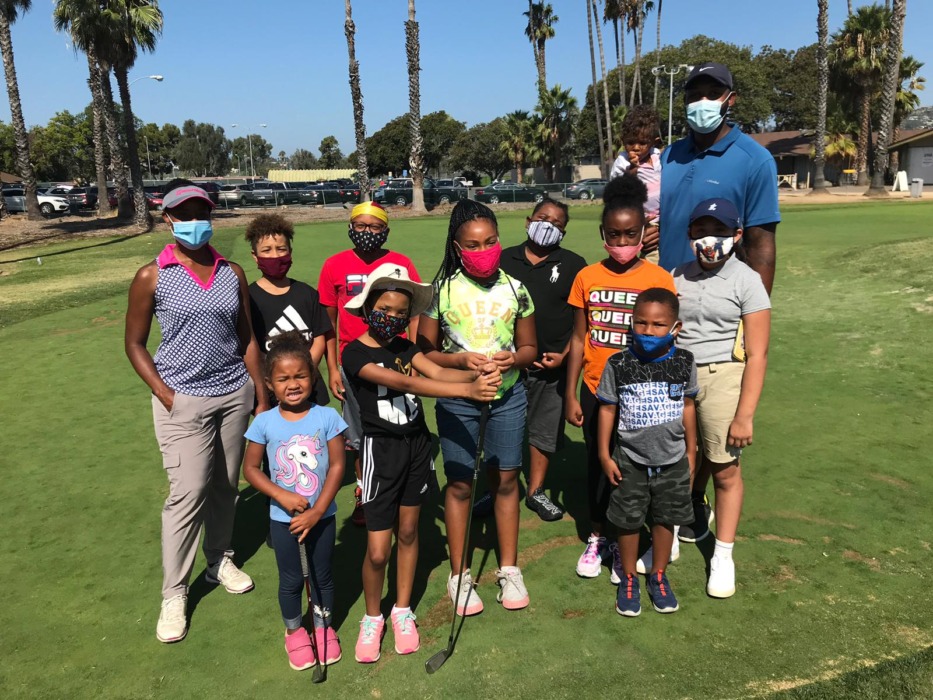 Here are four benefits to playing golf that she shared that can apply in any sport:
Mental Clarity
Remaining positive
A full body workout
Plenty of fresh air
Through her work in Empowerment Through Golf, Helyne says that her goal as a young black female that is a scientist, is to encourage more folk from diverse backgrounds to come out and diversify the game of golf while learning more about STEM.
On Martin Luther King, Jr. Day, this past January, ETG announced that they've found a new home which Helyne describes as a golf and entertainment venue that will offer activities which include—a free monthly junior clinic and free golf lessons once a month for all ages. The new venue, Sorrento Canyon Golf Center, is located at 5605 Carroll Canyon Rd, San Diego, CA.
At Empowerment Through Golf, Helyne says, "We hope to inspire the next generation of golfers to also recognize the abundance of career opportunities within the sciences (STEM/STEAM)."
NOTE: To learn more about the organization and the Grant Writer position visit Empowerment Through Golf.