(San Diego, CA) Perhaps it wasn't until the 2011 Grammy-awards show that many took notice to the brilliance of Esperanza Spalding.  During that time, a relatively unknown 26-year old beat out mega pop star Justin Bieber, stirring up angry "Belieber" fans  taking home the Grammy for best new artist.  Needless to say,  Spalding had nothing to prove then, or now for that matter.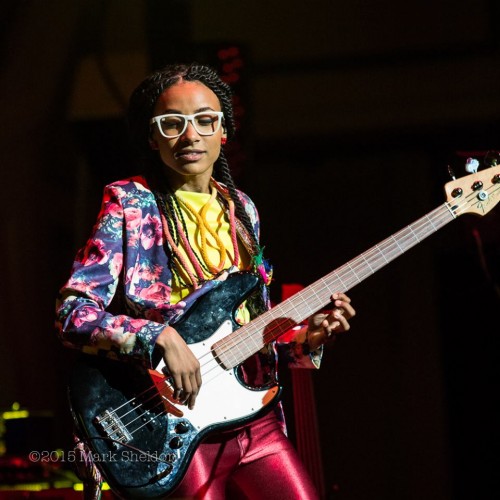 Now 30, the multilingual Portland, Oregon native, 4-time Grammy winning bassist, arguably, is one of the most prolific, talented musicians in the world.
Ms. Spalding's style coupled with versatility that encompasses modern jazz, Brazilian pop, soul and chamber music, has toured with Prince and, is set to perform on Thursday, in San Diego at the San Diego Symphony's Ashford Summer Pops series–Esperanza Spalding Presents: Emily's D+Evolution.
"Emily's D+Evolution," her concept-minded new body of songs, as a callback to the purer creative intentions of a child. Emily is her middle name, and it was what people called her back when she first wore braids and big glasses, and seemed always to be putting on a show in the backyard.
The incomparable 4-time Grammy-winner makes her Summer Pops debut on Thursday, August 20th at  7:30 pm at the Embarcadero Marina Park South.  For tickets and more information click here.