By GWEN PIERCE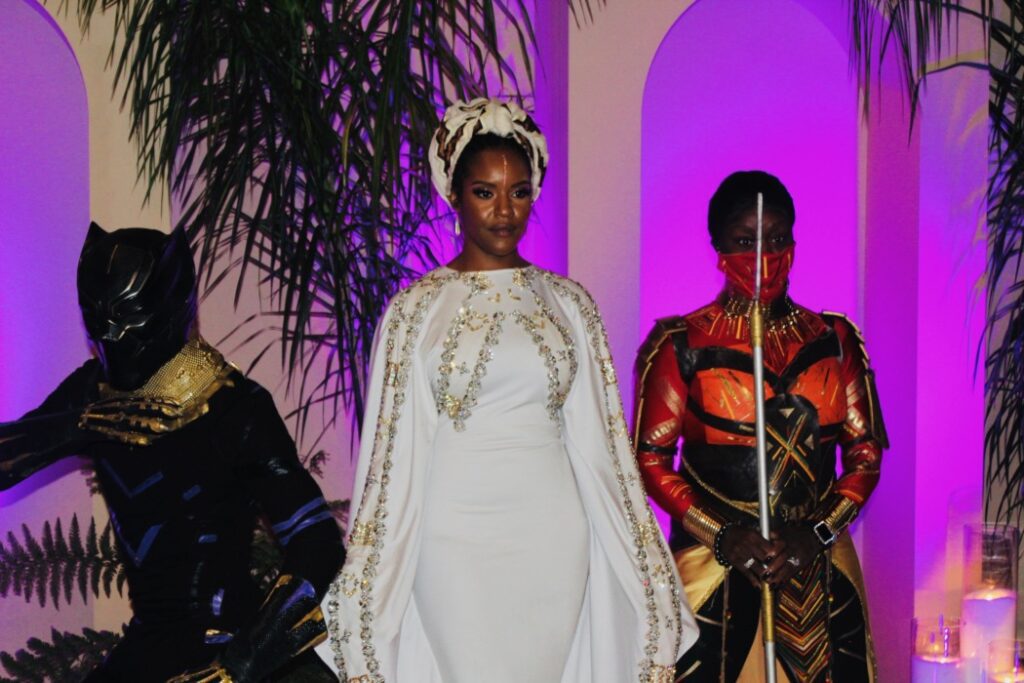 Being Black. Being a business owner. Being a woman. Being a veteran, are all labels that Kay Black has had first hand experience with, and knows all too well that representation matters, and that the importance of seeing Black positive images on and off the big screen, matter.
This past Veterans Day week-end, Marvel Studios released the highly anticipated sequel to Black Panther: Wakanda Forever, which by the way earned domestic box office opening numbers of $181 million and 331.1 globally.
On Friday, the San Diego community played a part in contributing to those numbers by coming out for a night of celebration, selling out two auditoriums for a private screening at UltraStar Cinemas-Hazard Center. And for making that happen, all praises go out to Army veteran and owner of One1Africa, Kay Black.
"Honestly in San Diego, Black joy costs too much. And, it shouldn't." Says Black.
Black, hosted the first Black Panther viewing event back in 2018 after having a conversation with a few women in the community about a need to bring the community together, celebrating Black culture. She told The Chocolate Voice in an interview that, what was supposed to be a repeat of what was done at the first event which hosted 300 guests, nearly tripled in 2022, with over 800 guests.
In attendance were guests, culturally dressed in an array of traditional African attire, making a bold statement on the power of representation.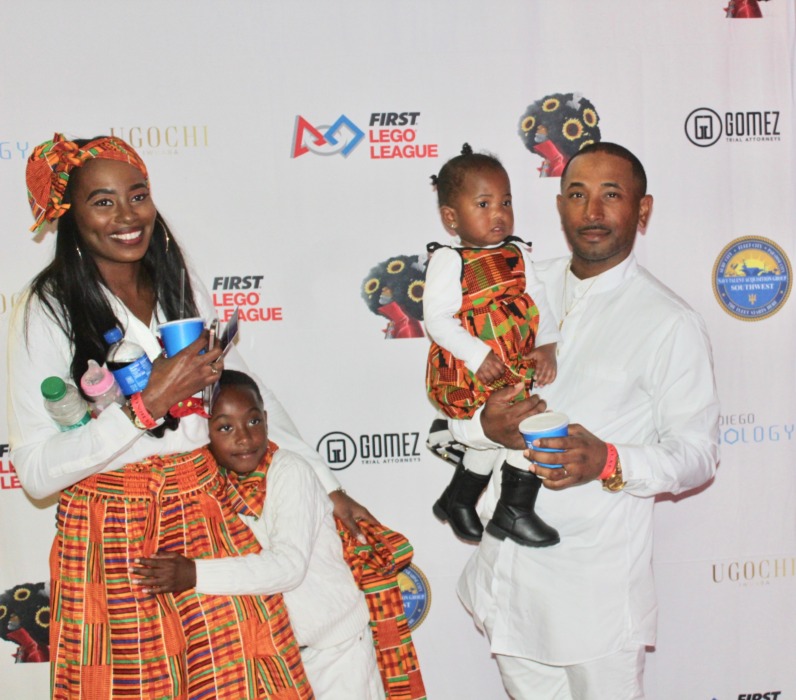 Observably, this year a collaboration with other community organizations and sponsorships reflected on a multi-generational viewing experience centered around culture and S.T.E.A.M.
Over 150 kids had the opportunity to see the film at no cost. Among those organizations were: FANCY Teen Girls Expo, The Blue Heart Foundation.. Heartbeat Music & Performing Arts Academy, Links to STEM, Links Achievers, First Lego League and Horace Mann Middle School.
The lobby of the theatre was filled with goodie bags for kids, a step and repeat banner for photos with signage stating— I am an Engineer, I am a Teacher, I am a Veteran. There were STEAM related vendor booths, African Drumming and a performance by the Heartbeat Academy Drumline.
"I wanted to bring the community together to a place where we could enjoy the film family style. A place where we could be authentic, genuine and to celebrate this movie and ourselves. And, to just be Black and happy. That's it."
When asked Black if she enjoyed the film? She candidly had this to say.
"I liked the movie, except for the Black on Brown rivalry. It really disappointed me."
Other than that, the movie was amazing and beautiful.
As for feeling Chadwick Boseman's void, Her response was,
"Honestly, I feel like Boseman was the movie. So much was taken from us when we lost him. But, at the end of the day, we always lose people. Everything doesn't last for ever so we as a community need to decide if we want to continue the dream this man started, the seeds he planted. I firmly believe, you can't be what you can't see. And, with that Black representation matters. To see us doing great things in these positions is what sows the oats of dreams. These kid's are our future. I wanted a space for us to come together and feed that."
When asked were there any surprises about who would be the new Black Panther?
"I follow comic books and Shuri has always been the Black Panther. And for anyone who says we can't have a Black Panther without T'Challa, they didn't follow the comic book. There are many Black Panthers, T'Challa was just one. What people need to understand is that just because we kill the face, it doesn't kill the movement. I think this is a real representation that we don't have to lose the movement because the face is gone. Black Panther lives on and Wakanda is Forever!
Kay Black describes One1African as her baby. The idea for a business came about when she traveled to Ghana in 2017. She never thought of herself as a business owner, until her vast shopping experience led a store owner to ask if she was buying to sell. Her answer was no. He grabs a bag and begins stuffing it in her bag, he told her to try and sell, and if they don't sell, keep it.
And, that's how One1Africa was born, selling handcrafted products and wearable pieces that share language, culture and tradition.
"We want people to wear pieces that start a conversation, that have history, that have a story with it. We want to be everywhere."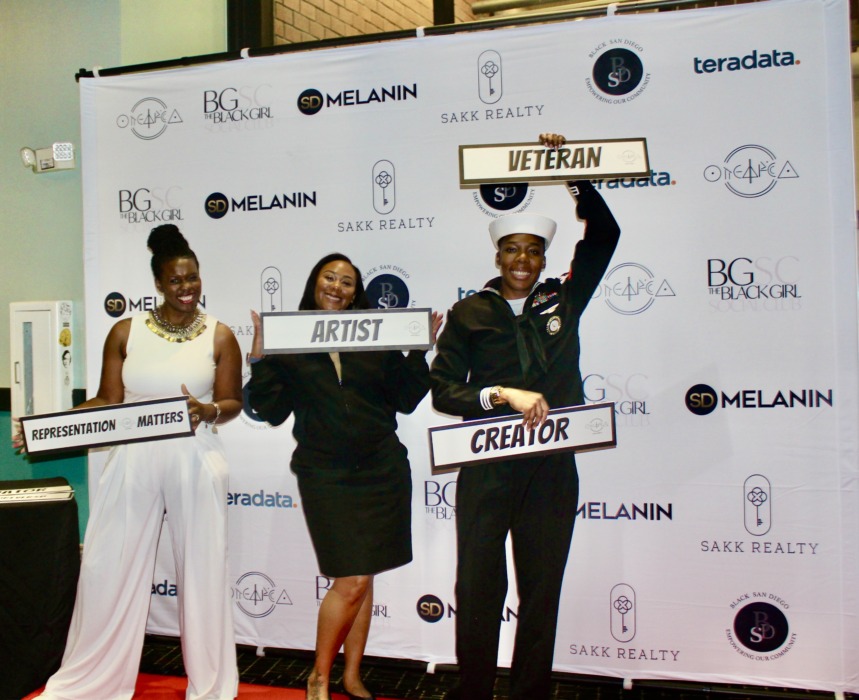 ---
Images by:  GWEN PIERCE