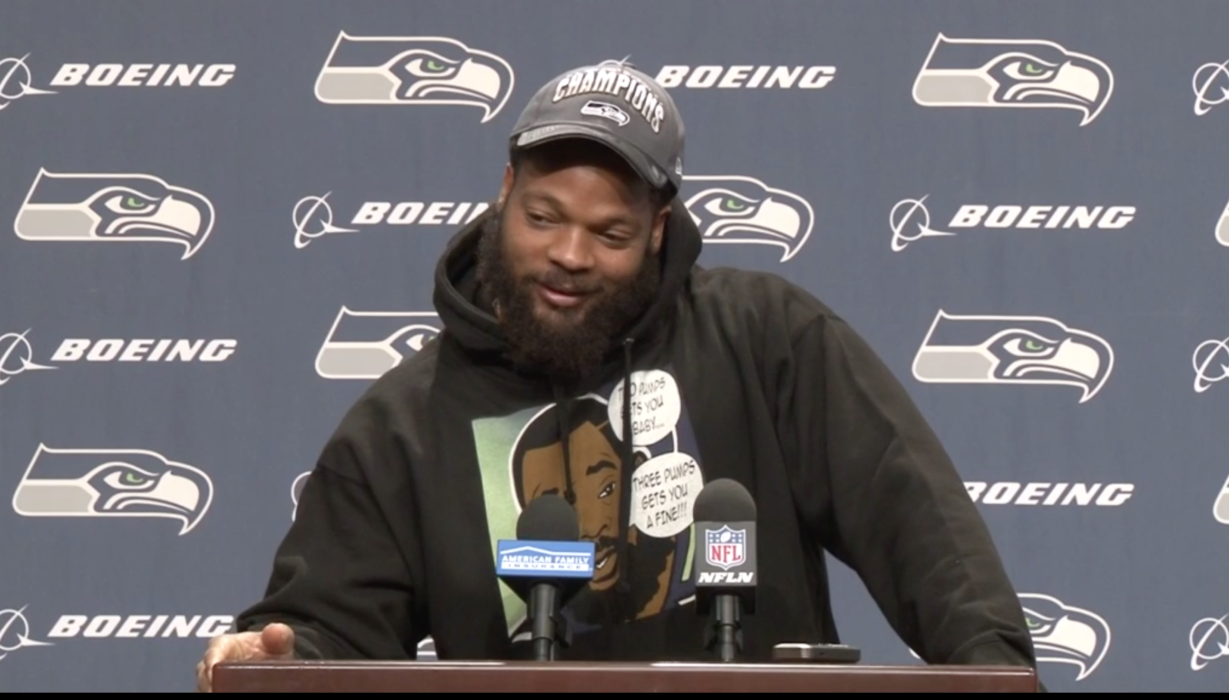 Chance The Rapper recent million-dollar donation to Chicago public schools has inspired other celebrities to step up and invest in America's youth.  Seattle Seahawks star Michael Bennett recently vowed to donate his 2017 endorsement money to underserved communities.
"I was inspired by Chance the Rapper to 'think bigger' when he pledged one million dollars to Chicago kids and their school system. So, I'll be joining him by investing in the future of our youth," he wrote in an Instagram post.
"I have decided to donate all of my endorsement money in 2017 to help rebuild minority communities through S.T.E.A.M. programs, as well as initiatives that directly affect women of color in hopes that we can create more opportunities for our youth and build a brighter future."
The defensive end  whose very vocal on social issues — who recently penned an essay for The Player's Tribune about standing with the women's strike for International Women's Day and also spearheads community efforts with his family through The Bennett Foundation — also encouraged his fellow athletes to join in supporting the cause by offering up a portion of their endorsements.
He also said fifty percent of his jersey sales will go towards helping inner-city garden projects.