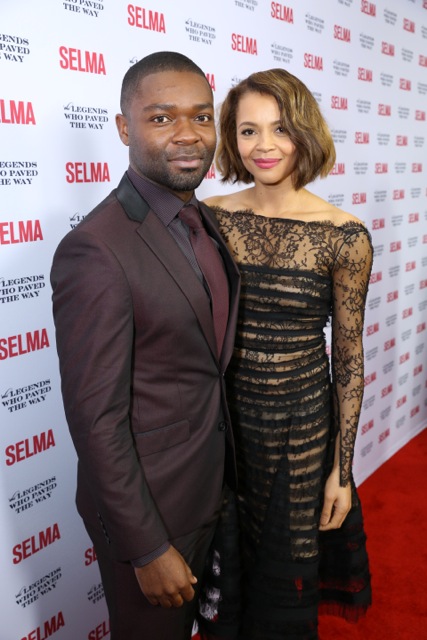 "SELMA," is easily the best depiction of the civil rights movement. David Oyelowo recreates Dr. Kings actions and leadership brilliantly!
In her second time playing the role of Coretta Scott King, the film "Boycott" was her first,  it's uncanny how close of a resemblance actress Carmen Ejogo bares to the wife of the late civil rights activist.
The reality of racism is hard to depict on screen, especially with what has gone on lately in Ferguson, MO and New York, yet the timing in the release of the film is so relevant.
In the film, the march from Selma to Mobile, Alabama masterfully captures the atmosphere leading up to a peaceful movement which created the necessary change.
"SELMA" is a definite must see as Director Ava Durvernay chronicles events leading up to the epic voting rights act of 1965, that's key to not only Black history, but American history.
Directed by DuVernay and starring David Oyelowo as Martin Luther King Jr., "SELMA" has been nominated for four Golden Globes: Best Picture, Best Actor, Best Director and Best Song ("Glory" by Common and John Legend). 
The film also stars Tom Wilkinson, Cuba Gooding Jr., Alessandro Nivola, Wendell Pierce, Giovanni Ribisi, Common, Lorraine Toussaint, with Tim Roth and Oprah Winfrey as "Annie Lee Cooper."
Check your local listings for times and location.