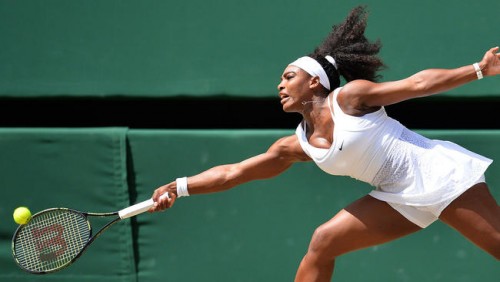 Serena Williams beat 21-year old Garbine Muguruza 6-4, 6-4 on Saturday for her sixth Wimbledon title, fourth Grand Slam championship in a row!
Muguruza, is Spain's first female grand slam finalist in 15 years.
At 33, Williams is also the oldest women to win a Grand Slam title in the Open era. She has now won seven major championships in her 30s.
Read more on her exciting win on CNN.
Congratulations Serena!