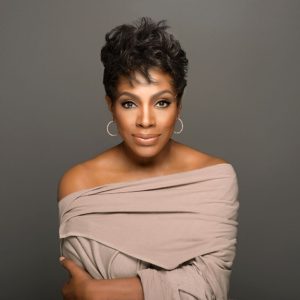 (Atlanta, GA) – April 29, 2016 – The Atlanta Alumnae Chapter of Delta Sigma Theta Sorority, Incorporated will host The Delta Sigma Theta International Film Festival, "Housed In Strength & Dignity" on Saturday, April 30, 2016 at the Shirley A. Massey Executive Conference Center. Actress/Singer Soror Sheryl Lee Ralph, a member of the sorority, is the 2016 Ambassador and judge for the Festival. Later in the week, Ralph will appear on the season 11 finale of the hit CBS show "Criminal Minds." On May 7, Ralph is set to deliver the keynote address at Cheyney University's commencement ceremony in Pennsylvania.
"The Delta Sigma Theta International Film Festival was created to support Delta's global initiatives and to promote cross-cultural awareness within the Atlanta community. Another very special component of the event is to give filmmakers interested in cross-cultural stories a forum to exhibit their best work. The evening promises to be enlightening, engaging, and enjoyable," stated Andrea L. Morgan, Chair of the chapter's International Awareness and Involvement Committee.
Tickets for the International Film Festival may be purchased at: atlantaalumnaedst.org/dstfilmfest/.
Original DREAMGIRL, Sheryl Lee Ralph currently has a reoccurring role, CBS' hit drama "Criminal Minds." Her first book Redefining DIVA debuted to rave reviews. A passionate health advocate and honored AIDS activist, Mrs. Ralph is the founding director of the DIVA (Divinely Inspired Victoriously Anointed) Foundation 501(C) 3, which she created in memory of the many friends she had lost to HIV/AIDS. She also created the critically acclaimed Divas Simply Singing!, an evening of song and entertainment that after 25 years is the longest consecutive running musical AIDS benefit in the country. As a producer, she found new success with her production company, Island Girl Productions, writing, directing and producing her award-winning film short "Secrets", which will be showcased at Delta Sigma Theta International Film Festival.
Sheryl Lee Ralph makes her return to the musical genre as a producer on "Mighty Real: A Fabulous Sylvester Musical!" The critically acclaimed Musical celebrates the life of the Original 1970's Disco Queen SYLVESTER. The musical is currently touring the country. Tickets can be purchased at fabuloussylvester.com.
Ralph is married to Pennsylvania State Senator Vincent Hughes who advocates for Cheyney University.
 "I love giving commencement speeches to young people who have just concluded one of the greatest journeys of their young lives," she enthuses. After all of the hard work, despite whatever obstacles, "they sit on that stage and realize that they have made it."
Cheyney University's commencement will begin at 11 am on May 7.