The singer, farmer, and beauty opens up about doing things on her own terms…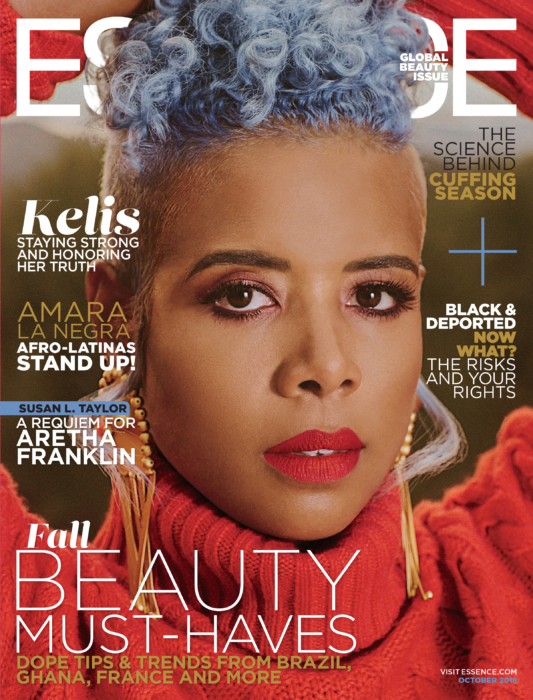 Since the moment she arrived on the scene, Kelis has done things her own way. A beauty chameleon and genre-bending musical talent, the singer has always been in a league of her own. Now, she graces the cover of ESSENCE's Global Beauty Issue where she gets candid about taking a break from the spotlight and working at her own pace.
"One of the biggest things I reiterate is self-care," the singer told ESSENCE.
Kelis talks fame and so much more in ESSENCE's October Global Beauty Issue, on newsstands this Friday, September 21. For more on this month's issue, visit ESSENCE.com.