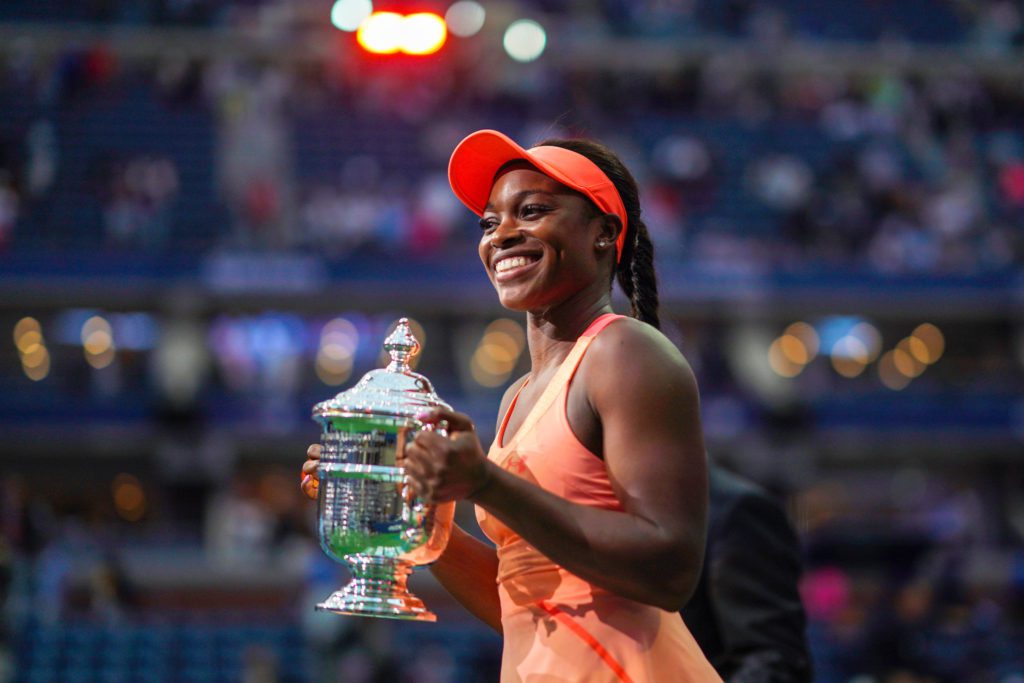 Photo Via Credit Chang W. Lee/The New York Times
Unseeded Sloane Stephens, beat the No. 15-seeded Madison Keys, her  fellow American competitor, 6-3, 6-0, in just 61 minutes in the U.S. Open final.
The tennis star, who made her return at Wimbledon after a foot surgery and missed 11 months of competitive play,  quickly  made a comeback from being ranked  No. 957 to U.S. Open Champion on Saturday, in a matchup of two first-time Grand Slam finalists.
She broke Keys' serve in the first set to take a 3-2 lead, capitalizing on Keys' nervousness. She won the first set on her second chance, when Keys hit a forehand long, and needed three chances to win the match and the title.
When Keys hit a forehand into the net to end it, Stephens put her hand over her mouth as if in disbelief, closed her eyes for an instant, and then joined the crowd at Arthur Ashe Stadium in celebrating.
"I told her I wish there could have been a draw because I wish we would have both won," Stephens said. "My journey's been incredible and I wouldn't change it for the world."
Stephens, 24, and Keys, 22, embraced at the net for several moments. Keys, who had overcome injury problems of her own — she had two wrist surgeries in the last year — appeared to be crying as the two friends hugged. Afterward, they sat together and smiled as they waited for the winner's and runner-up trophies to be awarded.
"Sloane is truly one of my favorite people," Keys said on the court after the match. "Obviously I didn't play my best tennis but Sloane was very supportive. If there's someone I have to lose to today, I'm glad it's her."
It was only the seventh time in tennis' Open Era and second at the U.S. Open that two first-time finalists had played for a Grand Slam title. It also was the 10th time two American women met in the U.S. Open singles final. The last time was in 2002, when Serena Williams defeated her sister, Venus Williams.
With the win, Stephens earned $3.7 million, which she was handed following the match.