The New Normal…….. (?)

Social Distancing, Self Quarantine: French Perfume Manufacture switch to Hand Sanitizer to address COVID-19

California now on lockdown!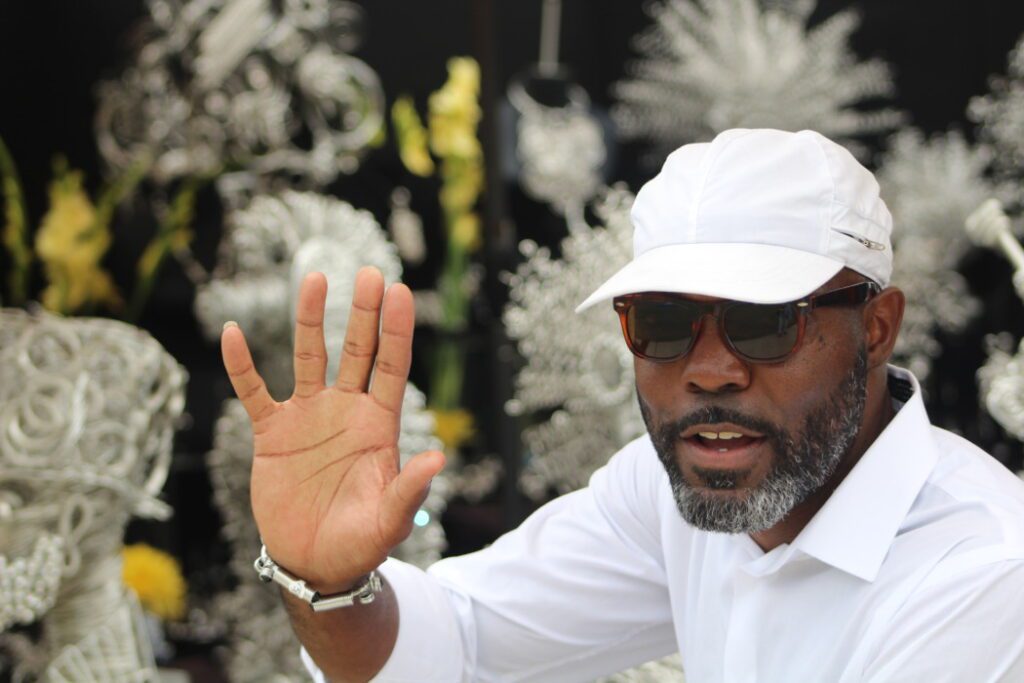 By D.L. White
The threat and real impact of the coronavirus has forced Americans to modify their social functioning 360 degrees. Cities from California to New York are shutting down.
California Governor Gavin Newsom on, in an attempt to quell community spread/and the infectious potential of the Coronavirus called for a state of emergency, and in doing so, affirmed business in California would come to a halt.
San Francisco Mayor London Breed, echoed Gov. Newsom's message sharing she and her administration warned their constituents of a possible state of emergency and lock down long before a case or evidence of the virus hit the West coast.
"We determined several weeks ago, it was not a matter of if the virus would surface in No. California but when," noted Mayor Breed, adding their goal was to inform the citizenry and brace for the expected.
Californians in genetal and Americans in particular are gregarious individuals known for social gatherings, speaking in close proximity, firm handshakes and hugs. No more, at least until the pandemic known as COVID-19 is arrested.
The new social order in America and around the world calls for individuals not to congregate in large groups or mass together in social venues including theatres, churches, schools and most importantly to practice "social distancing," by staying six to (10) feet apart if you have to venture into public places.
Welcome to the new social order of functioning, secondarily to the real and deadly threat of the coronavirus which originated in China last year and has spread and impacted countries around the world, with Italy, France and Spain the most impacted.
The coronavirus has infected more than 180,000 people world-wide, with the death toll at approximately 7500, world wide.
Several European countries have been devastated by the virus with Italy reporting 21,000 infections and a death toll of 1,400.
The Italian government ordered a nation-wide lockdown of its 16 million residents, as the Vatican, the Coliseum and major tourist attractions have shutdown.
Spain has followed suit as it attempts to lockdown its 46 million citizens secondary to an unprecedented spike in infections as 1500 individuals tested positive in a 24 hour period.
The number of infections in Spain has reached 5700 with the majority having been identified in Madrid.
France has closed the Eiffel Tower, as well as the Louvre, and quickly moved to close its borders in an attempt contain the virus and reduce contact among it citizenry.
American's are certainly not immune or without concern as the serious threat of the virus which was first reported in Washington State in January, has now spread to 49 states, with a reported 6000infected Americans and over 65 reported deaths.
The numbers of cases in America is expected to rise when the availability of testing materials are received and administered across the country.
California has a reported (9) cases of COVID-19 with individuals having tested positive for the virus.
While countries around the world and especially in Europe appear to have the ability to test its citizens in a timelier manner, the Trump administration on the advice of the CDC (Center for Disease Control) has now opened the door for private medical facilities to test individuals for COVID-19.
It should be noted, individuals cannot administer the test themselves and the CDC warns against false/fake advertisement listing COVID-19 test online or through social media.
Frustration and concerns continue to grow in the US as Americans are "panic shopping" and buying in bulk everything from toilet paper to dry goods, leaving most grocery stores with completely bare shelves.
"This is unbelievable," noted one shopper offering, "Stores should have placed a limit on the number of products one person could purchase at one time.
"Individuals are hoarding and panic buying leaving nothing for others."
A concern on part of most individuals is that those buying in bulk will turn around and attempt to market the products at inflated prices.
An example of which occurred in Tennessee where two brothers purchased 17,000 bottles of hand-sanitizers and later began to market the products at several times the regular market price. (American capitalism at its worse).
Ironically in France, LVMH the manufacture of such popular fragrances of Christian Dior, Givenchy, Giverlan have stopped production of the colognes and will now produce hand sanitizers.
The pro-active move accomplishes several things and speaks well to LVMH understanding the importance of 1). Responding to a shortage of hand sanitizer in France and across Europe, thus conveying the all important impression of "caring more for others" than for its own profit margin.
2). It is also justifying having its factories remain open and keeping its employees employed during a time when most other companies are considering laying individuals off work.
3). All of those things make the company more purposeful and endearing once the crisis and threat of the COVID-19 has been arrested.
Notable: The Coronavirus has an incubation period of 2- 14 days. You might not feel anything you might experience symptoms very similar to the flu or a lingering cold.
If you experience a consistent cough, congestion, shortness of breath, and fever, contact your doctor or Health-care officials. There is no vaccine as of yet to treat COVID-19. Individuals are advised to drink plenty of fluids, stay away from other family members and get plenty rest.
For more information  contact the CDC.gov.
Danny L. White  currently lives in Phoenix, AZ.  He is the author and creative lead for the Sensational letter "S", a children's book focused on early reading comprehension and word development. He is also a Adjunct faculty member at Maricopa College, and staff reporter for the Arizona Informant. Author D.L.White, can be reached via email at [email protected]