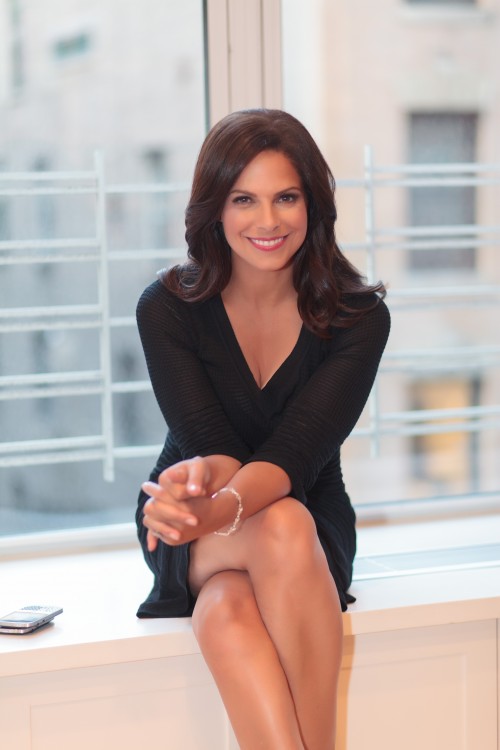 Award-winning journalist Soledad O'Brien today unveiled "I AM LATINO IN AMERICA," a national tour of conversations that amplify the Latino voice on critical community issues.
The Tour kicks off September 28 at Florida International University, with plans to roll out in five more cities including Edinburg, TX and Los Angeles, CA.  Additional tours are planned for the spring and summer of 2016, with more than 15 cities expected to host the live event.
O'Brien is a former CNN and NBC anchor and the CEO of multimedia production and distribution company, Starfish Media Group.  She previously hosted two "Black in America" tours that highlighted issues like police brutality and civil rights.  The "I AM LATINO IN AMERICA" tour will address voting, the economy, and education issues.
Influential celebrities, national and local advocates, business leaders, students and academics will join O'Brien along the tour.  "Latinos are 54 million strong, make up a quarter of the children in this country, and include 25 million voters with $1.5 trillion in buying power," said O'Brien.  "Our tour will empower the U.S. Hispanic community's collective voice in a crucial election year."
More than 4,000 college students as well as local and national Latino leaders are expected to attend the first three events hosted by the following colleges and universities.
Sept. 28: Miami, FL – Florida International University
Oct. 5: Edinburg, TX – University of Texas at Rio Grande Valley
Oct. 15: Los Angeles, CA – Occidental College
Making the tour possible is presenting sponsor Northwestern Mutual and sponsors Macy's and Southwest Airlines. The tour is co-produced by INGEÑUITY, a content and experiential event firm that creates, designs and produces groundbreaking signature platforms connecting brands to people experiences.  "I AM LATINO IN AMERICA" is the inaugural tour from INGEÑUITY's Success Stories Live! Tours Division.