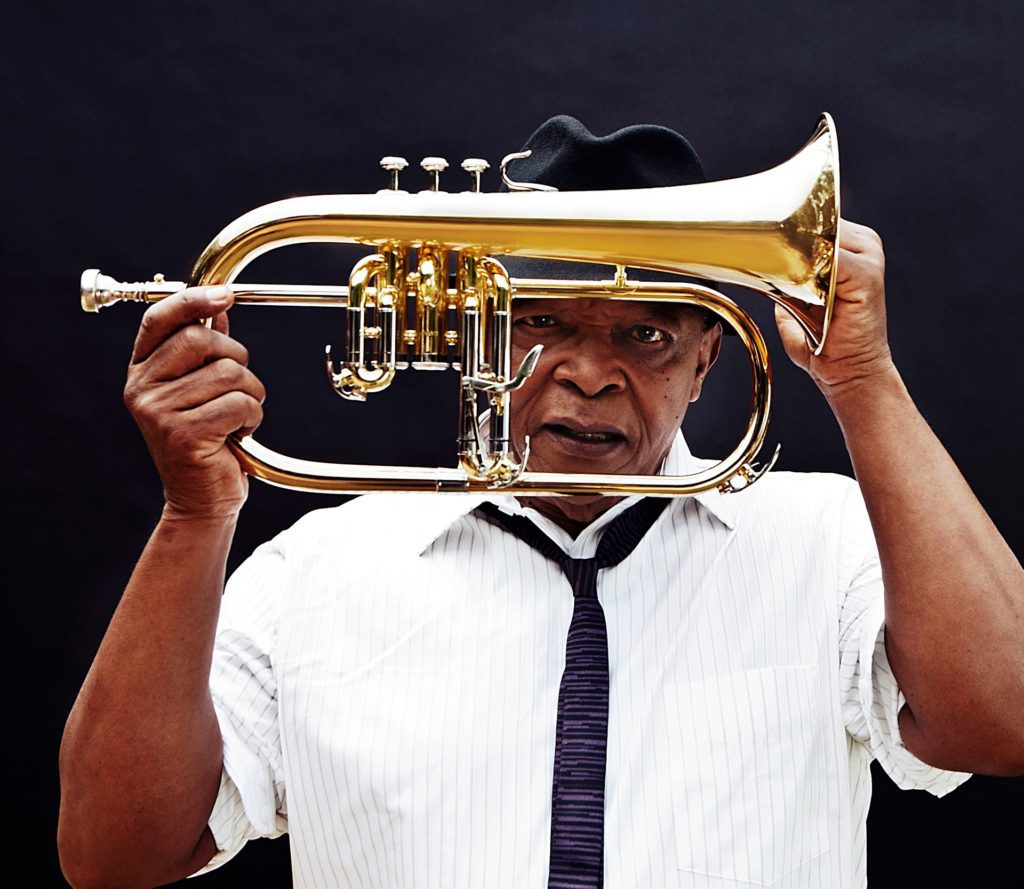 Legendary South African jazz musician Hugh Masekela has died today (January 23) at the age of 78
Often called the "Father of South African jazz," Masekela died in Johannesburg surrounded by family and friends,  after a decade-long fight with prostate cancer, according to a statement from his family.
Trumpeter, singer and composer Masekela, started playing the horn at 14 and quickly became an integral part of the 1950s jazz scene in Johannesburg as a member of the Jazz Epistles.
In the 1960s he went into exile in the United Kingdom and the United States, where he collaborated with American jazz legend Harry Belafonte and used his music to spread awareness about the oppressive system of white-minority rule in South Africa. He also scored an international number one hit in 1968 with "Grazing In The Grass."
He collaborated with many musicians including Paul Simon and Herb Alpert. He was married to South African singer and activist Miriam Makeba for two years.
Many of his compositions were about the struggle for majority rule and full democratic rights in South Africa. Masekela's catchy composition "Bring Him Back Home" calling for Nelson Mandela to be released from prison became an international anthem for the anti-apartheid movement.
Masekela inspired generations of musicians in jazz and beyond.  His presence on earth will be missed, but his contributions will never be forgotten.
Rest in Peace.