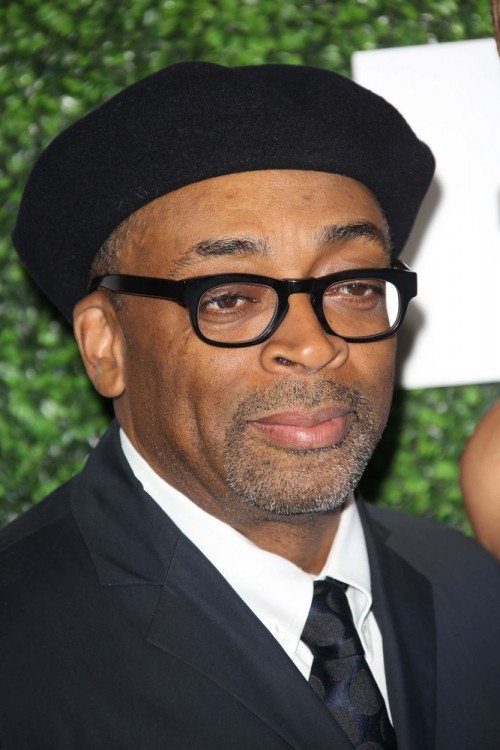 LOS ANGELES, CA (January 21, 2015) – Cinema trailblazer Spike Lee, will be presented with the NAACP President's Award at the 46thNAACP Image Awards. 
The NAACP President's Award, chosen by NAACP President and CEO Cornell William Brooks, is bestowed in recognition of special achievement and distinguished public service. Past honorees include Van Jones, President Bill Clinton, Soledad O'Brien, Ruby Dee, Muhammad Ali, the Founding Members of the Black Stuntmen's Association, and most recently, Kerry Washington.
"Spike Lee is a trailblazer and a champion for minorities. For nearly 40 years, Lee has revolutionized the role of black talent in Hollywood," states Brooks.  "While African-American filmmakers have been a staple of the cinematic landscape, none have had the same cultural or artistic impact as Spike Lee. His expansive body of work examining race relations, colorism in the black community, the role of media in contemporary life, urban crime and poverty, and other political issues reflect the fullness of the humanity of people of color–particularly African Americans. I note with appreciation his renaissance versatility as a film director, producer, writer, and actor."
Spike Lee is a Writer-Director, Actor, Producer, Author, and Educator who has helped revolutionize Modern Black Cinema. Lee is a forerunner in the 'Do It Yourself' school of independent film. Spike has recently finished his Kickstarter funded "Da Blood of Sweet Jesus." An avid Knick fan, Lee will begin hosting a 1 hour bi-weekly sports-talk "Spike Lee's Best Seat In Da House" show featuring discussions on various news and topics concerning basketball and the NBA in January 2014. Lee has received a Peabody Award for the Documentary "If God is Willing Da Creek Don't Rise," which revisits the recently storm-ravaged Gulf Coast region as residents attempt to rebuild in their cities while also demanding assistance and accountability from their political leaders. His recent critical and box office successes have included such films as Inside Man, 25th House, The Original Kings of Comedy, Bamboozled and Summer of Sam.
Lee began teaching a course on filmmaking at Harvard University in 1991 and in 1993 he began as a Professor at New York University's Graduate Film Program Tisch School of the Arts where he received his Master of Fine Arts in Film Production. Spike Lee has combined his extensive creative experience into yet another venture: partnering with DDB Needham, he created Spike/DDB, a full-service advertising agency.
Originally from Atlanta, Georgia, Lee grew up in a relatively well-off African-American family, Lee was making amateur films by age 20. His first student film, Last Hustle in Brooklyn, was completed when he was an undergrad at Morehouse College. Lee went on to graduate from the New York University Film School in 1982.
TV One will telecast the NAACP Image Awards on Friday, February 6 (9:00 p.m. ET/PT tape-delated). The telecast will also include a one-hour pre-show airing live from the red carpet (8:00 p.m. ET/PT tape-delayed).