Spring is in the air!  Flowers are blooming, days are longer, and retailers are displaying bright, fresh, beautiful colors.  In the spirit of spring, now is a great time to hop into the season and awaken our inner beauty.  Let's give our inner beauty permission to bloom like spring's fresh flowers.  Let's radiate this beauty from the inside out.
While spring usually brings about "Spring Cleaning" in our homes, offices, etc., let's pause a moment and try the notion of spring cleaning in our minds.  Let's clean and de-clutter our minds before we begin on the externals.  Let's remove toxic, unproductive thoughts from our minds.  Let's get rid of old habits to make room for new, improved ones.  Let's evict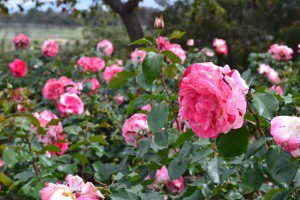 negativity, doubt, fear, and anything else that stands in the way of our productivity and positive energy.  Let's replace them with abundance, joy, and confidence.  Let's fill the valuable real estate in our minds with fresh thoughts and ideas.  Let's be intentional about keeping this sacred space neat, clean, clear, bright, and cheerful.  Let's keep it clean all year, so that next year, we're merely making valuable deposits.
There's no time like the present to hop into the joy that awaits.  So go ahead, hop into a new burst of energy.  Hop into vibrancy.  Be sure to hop out of any thoughts that say otherwise.
Springtime is also show time!  Time to show off your newfound radiance.  Time to show off your joy. Time to show off your confidence. You've done a lot to get to this point.  Share your joy, radiance, and positive energy with someone else.  Share how you've been able to de-clutter your mind and tap into your newfound vibrancy.  Share it with others.  Share it with the world.  Share it until it blooms from the inside and surrounds your outer circle.
Once your mind-space is squared away, feel free to clean your home, office, etc.  With a clean and de-cluttered mind, fresh ideas will easily flow.  Not only will you transform your thoughts, you will have the home and office to match.  Spring forward!
---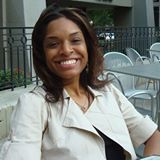 Tamara Kegler is a freelance blogger and full-time Human Resources professional.  Originally from Miami, FL, she currently resides in San Diego, CA with her husband.  Tamara enjoys reading, writing, motivating/inspiring others, and basking in the Miami (or California) sunshine.  Visit her at:  www.leaveit2tk.blogspot.com or www.facebook.com/tamara.kegler.