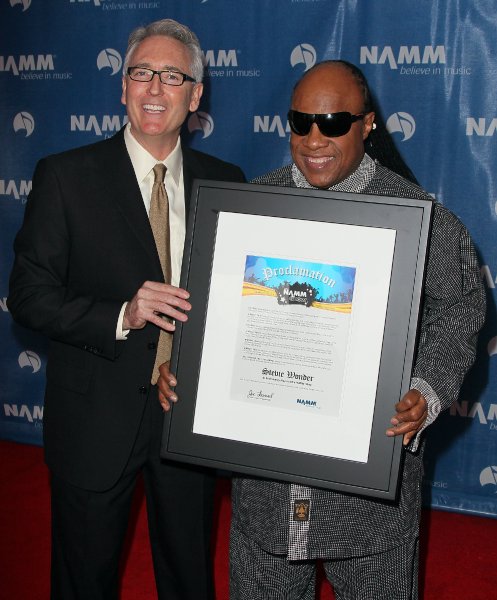 January 26, Anaheim, CA-Twenty-two time Grammy winning recording artist Stevie Wonder, was in the house  day three for the 2013 NAMM Show at the Anaheim Convention Center.  Performing in front of an excited crowd alongside the Mick Hayes Band and T-Cymbals, the musical legend's impromptu performance explains why Wonder is truly beloved  and, in a league of his own.
This year NAMM President, Joe Lamond presented Stevie Wonder as the honorable Mayor of NAMM 2013.
Next up, Stevie Wonder is the latest in a parade of high profile entertainers that will perform in New Orleans, Super Bowl weekend.
2013 NAMM Show, held this year at the Anaheim Convention center  gathers 95,000 members of the music product industry from around the world to preview new product debuts from thousands of brands across every category.
Learn more about the 2013 NAMM Show visit http://www.namm.org/thenammshow/2013.