Summer is just right around the corner, and there are plenty of films to look forward to.  Check out what's scheduled to hit theaters starting in June.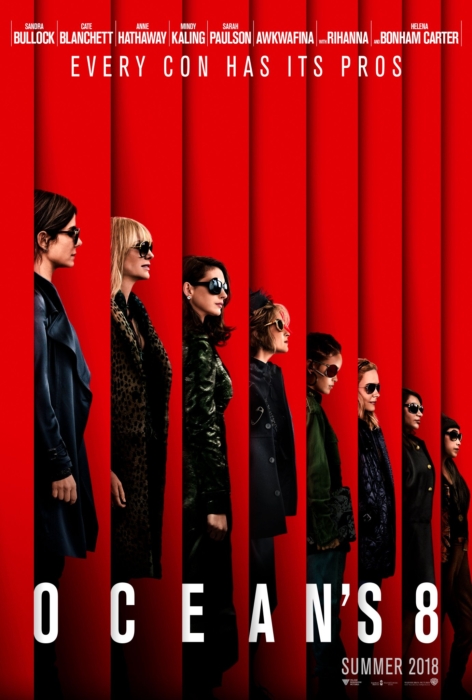 OCEAN'S 8 (Warner Bros) – 6/8/18
Click here to check out trailer.
Synopsis: Debbie Ocean (Sandra Bullock) attempts to pull off the heist of the century at New York City's star-studded annual Met Gala. Her first step is to assemble the perfect crew: Amita, Tammy, Lou, Constance, Eight Ball, and Rose.
Top Cast: Sandra Bullock, Cate Blanchett, Rihanna, Mindy Kaling, Anne Hathaway, Awkwafina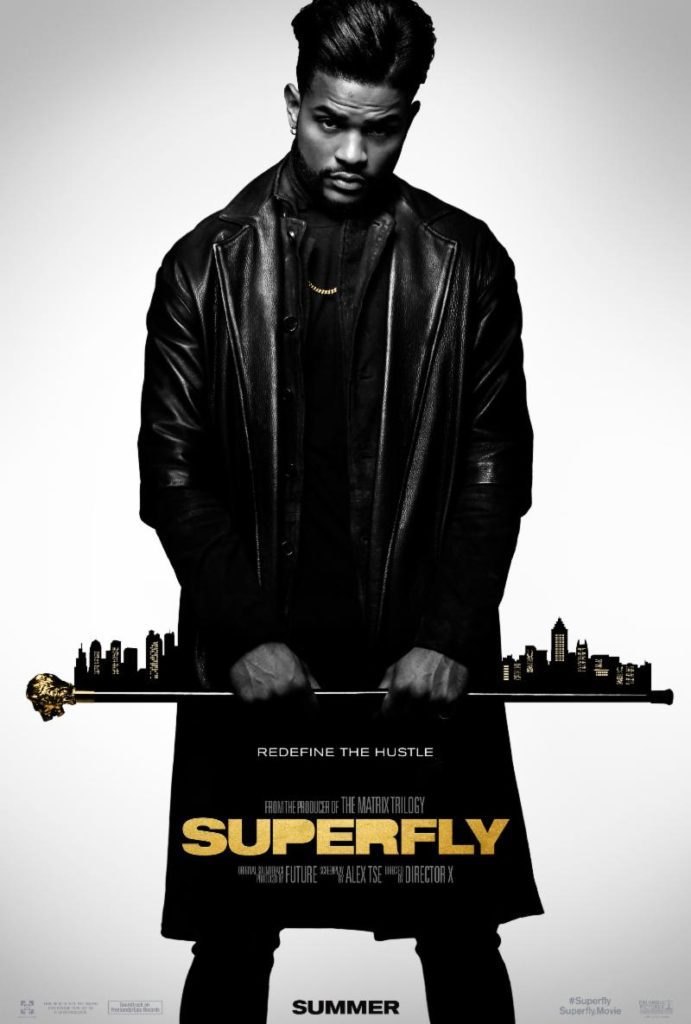 SUPERFLY (Sony) – 6/15/18
Click here to check out trailer.
Synopsis: the film that helped define a genre in its characters, look, sound, and feel – is reimagined with Director X, director of legendary music videos (Drake, Rihanna), introducing it to a new generation. The screenplay is by Alex Tse.
Top Cast: Trevor Jackson, Jason Mitchell, Lex Scott Davis, Director X
UNCLE DREW (Lionsgate) – 6/29/18
Click here to check out trailer. 
Synopsis: fter draining his life savings to enter a team in the Rucker Classic street ball tournament in Harlem, Dax (Lil Rel Howery) is dealt a series of unfortunate setbacks, including losing his team to his longtime rival (Nick Kroll). Desperate to win the tournament and the cash prize, Dax stumbles upon the man, the myth, the legend UNCLE DREW (NBA All-Star Kyrie Irving) and convinces him to return to the court one more time. The two men embark on a road trip to round up Drew's old basketball squad (Shaquille O'Neal, Chris Webber, Reggie Miller, Nate Robinson, and Lisa Leslie) and prove that a group of septuagenarians can still win the big one.
Top Cast: Lil Rel Howery, Kyrie Irving, Tiffany Haddish, Erica Ash, Shaquille O'Neal, Lisa Leslie, Nate Robinson
JULY
HOTEL TRANSYLVANIA 3: SUMMER VACATION (Sony) – 7/13/18
Click here to check out trailer. 
Synopsis: In Sony Pictures Animation's Hotel Transylvania 3: Summer Vacation, join our favorite monster family as they embark on a vacation on a luxury monster cruise ship so Drac can take a summer vacation from providing everyone else's vacation at the hotel. It's smooth sailing for Drac's Pack as the monsters indulge in all of the shipboard fun the cruise has to offer, from monster volleyball to exotic excursions, and catching up on their moon tans. But the dream vacation turns into a nightmare when Mavis realizes Drac has fallen for the mysterious captain of the ship, Ericka, who hides a dangerous secret that could destroy all of monsterkind.
Top Cast: Keegan-Michael Key, Selena Gomez, Andy Samberg
THE EQUALIZER 2 (Sony) – 7/20/18
Click here to check out trailer.
Synopsis: Denzel Washington returns to one of his signature roles in the first sequel of his career. Robert McCall serves an unflinching justice for the exploited and oppressed – but how far will he go when that is someone he loves?
Top Cast: Denzel Washington, 
MISSION IMPOSSIBLE 6 – (Paramount) 7/27/18
Click here to check out trailer.
Synopsis: The best intentions often come back to haunt you. MISSION: IMPOSSIBLE – FALLOUT finds Ethan Hunt (Tom Cruise) and his IMF team (Alec Baldwin, Simon Pegg, Ving Rhames) along with some familiar allies (Rebecca Ferguson, Michelle Monaghan) in a race against time after a mission gone wrong. Henry Cavill, Angela Bassett, and Vanessa Kirby also join the dynamic cast with filmmaker Christopher McQuarrie returning to the helm.
Top Cast: Angela Bassett, Ving Rhames, Tom Cruise
AUGUST
THE DARKEST MINDS (FOX) – 8/3/18
Click here to check out trailer: 
Synopsis: When teens mysteriously develop powerful new abilities, they are declared a threat by the government and detained. Sixteen-year-old Ruby, one of the most powerful young people anyone has encountered, escapes her camp and joins a group of runaway teens seeking safe haven. Soon this newfound family realizes that, in a world in which the adults in power have betrayed them, running is not enough and they must wage a resistance, using their collective power to take back control of their future.
Top Cast: Amandla Stenberg, Skylan Brooks, Mandy Moore