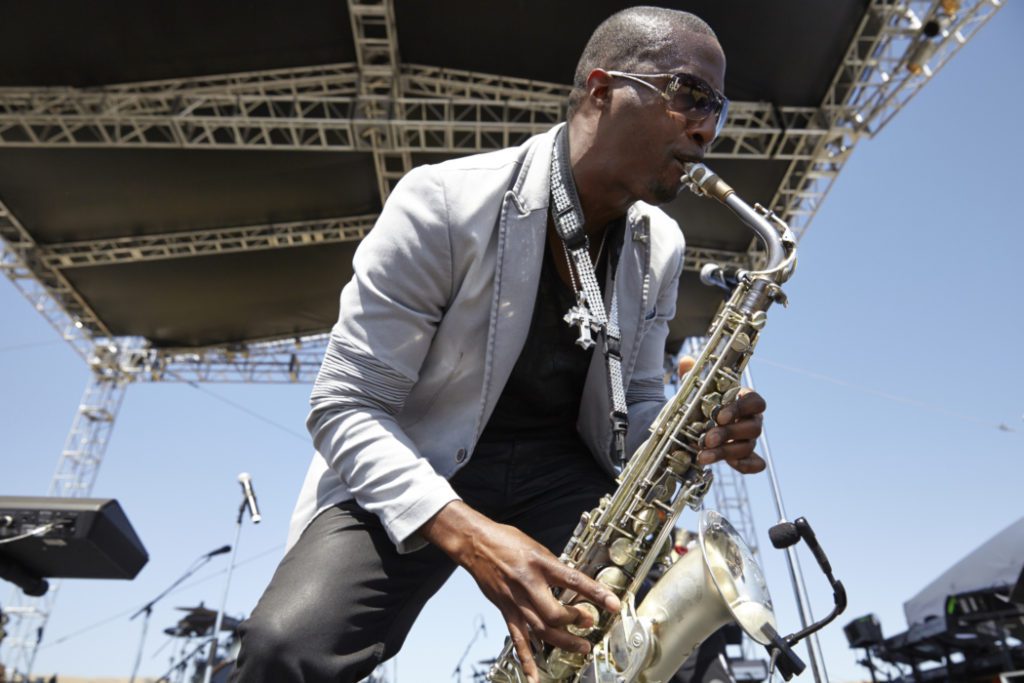 Summer's coming!  Memorial Day week-end is here, so let the festival fun begin. Here are a few of our favorite jazzy things to do in the summer.
So let's see. Well, there's the 2018 San Diego Jazz at the Creek  series (one of our favorites) which kicks off Memorial Day week-end, featuring Julian Vaughn, Reggie Calloway, and Ray Parker Jr. Parker, perhaps best known for his monster hit "Ghost Busters," is quite an accomplished guitarist who's written extensively for just about any artist you can imagine including, the one and only Chaka Khan.  And, Kevin Toney of the legendary Blackbyrds and his daughter, Dominque will also be performing.It 
The Playboy Jazz Festival at the Hollywood Bowl returns with an all-star lineup of jazz greats and fresh talent, which is always amazing.
And, if you're up for a little further drive, or a quick flight up to Northern California, there's Brian Culbertson and Friend's Napa Valley Jazz Getaway, June 6-9, which is always a smooth time.
Ok, what else?  Oh yeah, the 2018 San Diego County Fair opens June 1, and runs through July 4. We're looking forward to singing and praising at the Gospel Festival on June 23.  Also, performing on the Grand Stage are legendary R& B groups the O'Jays and the Temptations on July 2. And of course, we can't wait to taste all of the crazy delicious fair food!
BET Experience 2018 in Los Angeles is always, well, an experience.  This spectacular weekend includes, performances by LL Cool J, Ludacris,  Nas, Neyo and so many more talented acts.
And, it doesn't stop there. The San Diego Smooth Jazz Festival is back June 29-July 1, 2018, hosted this year by energetic sax player Eric Darius, along with an all-star lineup of smooth jazz artists performing at the scenic Embarcadero Marina Park – North.
This year's ESSENCE  Music Festival is turning into one humongous girl's trip.  Apparently, the film "Girl's Trip" has ignited a fire in women across the globe to grab their squad,  and get ready for one heck of a good time in the Big Easy!  If you haven't booked accommodations already, "good luck,"In between empowering seminars, and inspirational speakers key performances at the 2018 ESSENCE  Fest include: Janet Jackson, Mary J. Blige, Erykah Badu, Ledisi, Snoop Dogg and many, many more esteemed artists!
Meanwhile back in San Diego Patti LaBelle, will perform with the San Diego Symphony at Bayside Summer Nights on July 28th. We love Ms. Patti
Whew! And, that's only June, and July.  Stay tuned for more to come in August, until the end of summer! For now, enjoy
Click here to keep up with us.  Subscribe with The Chocolate Voice!
Pictured above:  Eric Darius host of  the 2nd San Diego Jazz Festival, Performing at Napa Valley Jazz Festival. Photography by Daniel Ray.