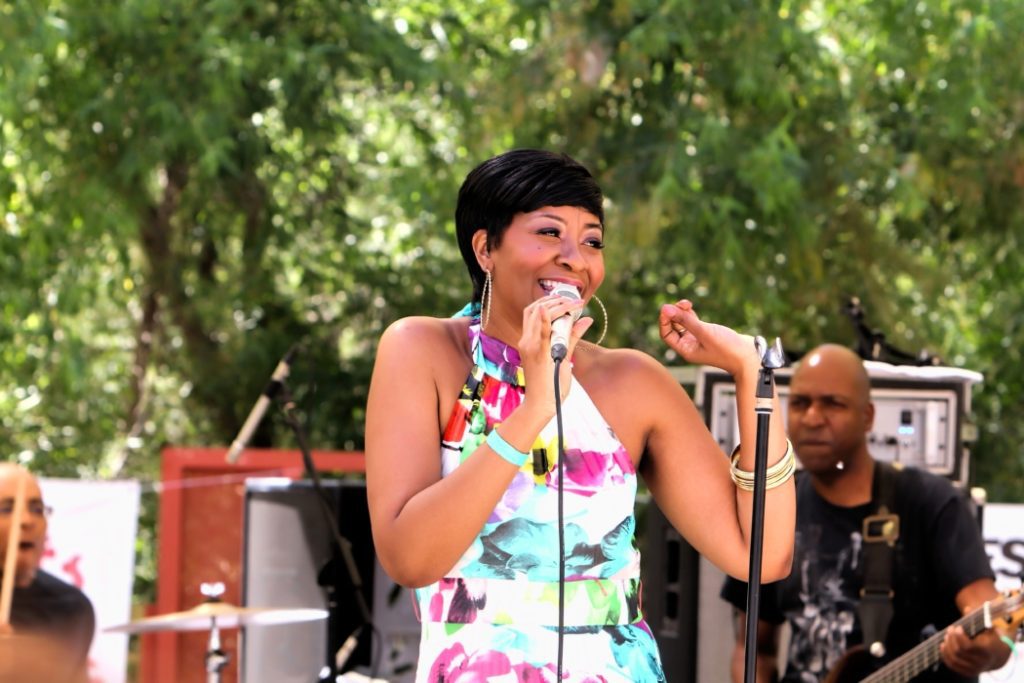 Summer's here!  And, you know what that means—time to take advantage of three months of clear blue skies, longer days, sunshine, and getting out to enjoy those California Vibes.  As for me and my family, we've decided to spend time close to home, in sunny California.  I say this with extreme pride, it's so cool living in a state where there's so much to do.  There are plenty of quality events close to home, that include taking a two hour drive up to L.A., where there's so much to do it'll have your head spinning.  And, there's about a 1 hour flight or an 11 hour, give or take a drive up the beautiful 101 freeway to the Northern California, with breath taking views of pristine beaches, rolling hills of vineyards in quaint cities such as; Santa Ynez, Paso Robles and others. Although summer is our favorite season to get out and explore, California weather for the most part is nice year round.
And now that summer is here, we'd like to share a few of our favorite things to do, and favorite places to visit in California.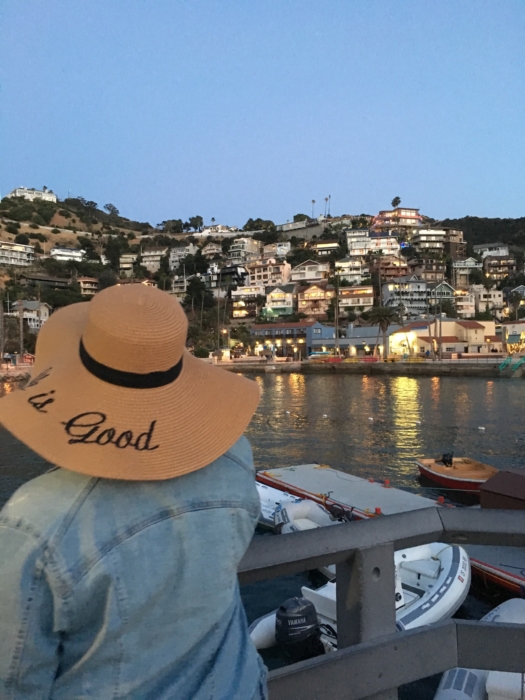 On our first trip to Catalina Island (Avalon), we couldn't believe our eyes. For a minute there, we thought our boat had landed on St. John, in the United States Virgin Island. Just 22 miles off the coast of Southern California, south of Los Angeles, and for a $66.00 round trip, Catalina Island is a west coast jewell. As one of eight Channel Islands, Santa Catalina is the only resort town, among the eight, and it's beautiful! The 55 sq. mile island has a plethora of good restaurants to chose from, quaint streets with colorful architecture designed on unique boutiques. There are a handful of familiar grocery and convenience stores like Target and Vons for shopping. Boutiques offer a variety of everything under the sun—clothing, jewelry and accessories. Note: The cute "Life is Good" floppy hat in the photo on the left,  it was purchased on Catalina Island.
The views are amazing on the Island. Nestled in the picturesque hills of Avalon are views of gorgeous homes and hotel properties, for overnight stays. Residents live year round on Catalina including a few Hollywood Elites. Avalon's circular, art deco Catalina Casino is a cultural center with a movie theater, ballroom and museum.  For a vibrant good time, tucked in a corner at the end of the Island is Descanso Beach. Just a short hike from where the boat docks, the Descanso area is where the party people play. Palm trees and cabanas, a live DJ, Jazz concerts in the park, casino, shopping and sun bathing is what you'll find on Descanso Beach.  Let's not forget to mention that Catalina also offers hiking, plenty of waters sports including: fishing, boating, zip lining and all sorts of aerial adventures.
As for, San Diego the city we call home, there's always something new and exciting to experience : One of the many highlights for us during the summer are the outdoor concerts. Among those include San Diego Symphony's Bayside Summer Nights. From July 2, thru September 3, music lovers can enjoy a magical live concert experience under the stars, by the bay.  What's cool about this concert is that you can bring your own  picnic basket while enjoying the sounds from various classical, pop and jazz artists. This summer we're hoping to catch a few of our favorites perform— Leslie Odom, Jr. from Broadway's phenomenal show HAMILTON, Commodores, and a Sunday Sunset Series featuring Sergio Mendez. Check out San Diego Symphony's website for complete schedule.
Another cool outdoor music festival, Jazz At The Creek, is one of San Diego's best kept secrets. Presented by M.A.N.D.A.T.E. Records, the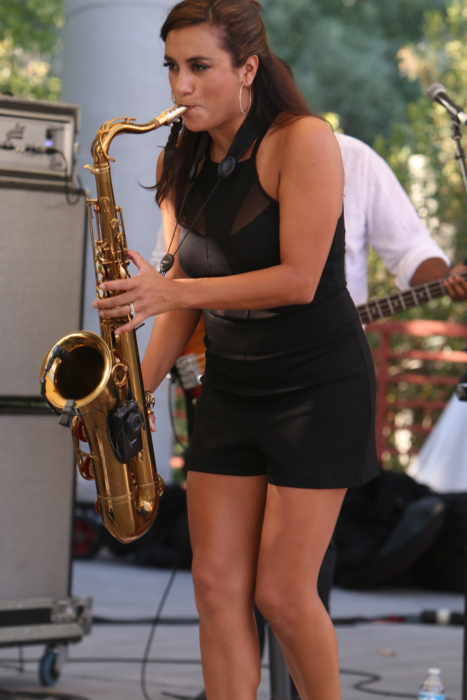 newly renovated cultural arts center, Jacobs Center for Innovation is the ideal venue for an outdoor concert.  Located in the heart of the culturally diverse community of Southeast San Diego, rest assured, JATC, is a relaxing, satisfying good time spent enjoying an afternoon of smooth jazz, in a mature setting. Doors open at 2:00 p.m. with fantastic food, beverages and an eclectic selection merchandise for sale. Tickets for general admission are $40 in advance and $50 at the door. VIP Dinner/Concert Packages for one guest is $80 in advance and $90 at the door with your choice of vegetarian or combo meat/fish plate.  This seasons performances include: Award-winning critically acclaimed smooth jazz artists:  Jessy J., Reggie Codrington, Chase Yuna and more. A portion of the proceeds from the series will go to Food-4-Kids Back Pack, a program that provides food for elementary school children in need, who only receive meals while at school. Children in need are identified and provided with a backpack filled with enough food for the child and their family for a weekend.
And in other music news, The San Diego Smooth Jazz Festival, hosted by Brian Culbertson, July 7-9 unites smooth jazz and R&B fans in a picturesque setting at Embarcadero Marina Park North in the San Diego Marina.  This year's artist performing underneath the stars include: Brian Culbertson, (who recently hosted his annual Napa Getaway, and we were there!),  Boney James, Gerald Albright, Jonathan Butler, Peter White, Rick Braun, Michael Franks and the list goes on. This two-day event combines the soothing sounds of smooth jazz, a variety of delicious cuisine, and an amazing atmosphere that create an unparalleled experience.
Another enjoyable outdoor concert closing out summer in September, and on Labor Day week-end is Bayside Gospel Concert Aboard the U.S.S.Midway, Flight Deck. We've gone every year, and it doesn't get any more praiseworthy than this event. Now a retired aircraft carrier, the world's largest floating naval aviation museum has restored airplanes on the flight deck, exhibits and is quite the outdoor venue. We've gone for three years in a row, and listening to music under the stars with a skyline view of the bay and beautiful San Diego is heaven.  This years performance features award-winning gospel artist JJ Hairston & Youthful Praise.  This event is presented by M.A.N.D.A.T.E. Records, San Diego's own Gospel and Jazz recording label. http://mandaterecords.com/wp/uss.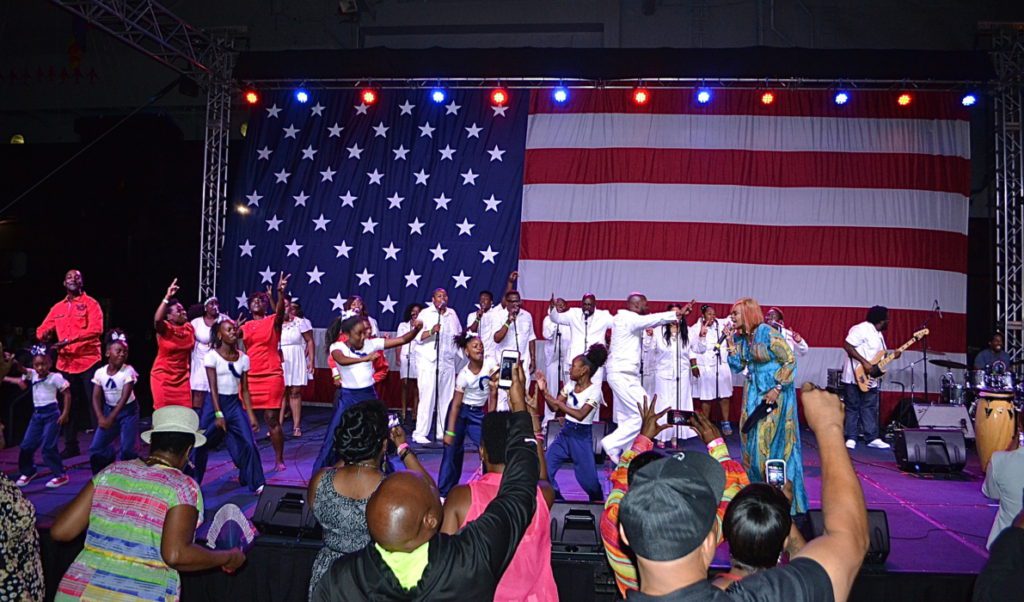 Work, work, work, work, work, and then play, play, play, play, play.  That's how we feel about Northern California. With that said, whenever in San Jose's Silicon Valley area working, we make the time to take a break, and head over to Santa Row. Known for its eclectic mix of dining and shopping, the European style architecture of the mixed use property features hundreds of privately owned homes and condos, Santana Row is one of the finest malls in the country.  And, of course another 1 hour or so up the freeway, depending on traffic, there's San Francisco. Seriously, we love everything about that city. The rich culture, history, gorgeous views, amazing food…we could go on and on about Frisco as we like to say. Anywhere you visit in the city is bound to be interesting and well worth your time, but if you ever have the opportunity, stop by The Presidio, one of the City by the Bay's coolest parks. Like most all of the San Francisco Bay area, it has a fascinating history. Did you know that in 1903, President Theodore Roosevelt visited the Presidio. His honor guard was from the African American Buffalo Soldier 10th Cavalry Regiment, then at the Presidio. This regiment took a role in Roosevelt's famous charge of San Juan Hill in Cuba.
By the way, we did not know that LucasFilms (Star Wars), was located across from the Presidio?
There's so much more to do in the bay area. If you want escape from the city, there's always wine country, located about an hour away.  Spectacular views in, Napa, Sonoma, Healdsburg, St. Helena, just to name a few of the quaint towns in the area, there are miles and miles picturesque vineyards with scenic views. During our visit we scheduled our time around smooth jazz artist Brian Culbertson's, Napa Getaway, which was awesome. Although, the weather cut the last day short. All in all it was a good time.
So there you have it, we've shared a few of our favorite places to catch that California Vibe.  Write to us and let us know your favorite places to catch that summer vibe.
Cheers to summer!