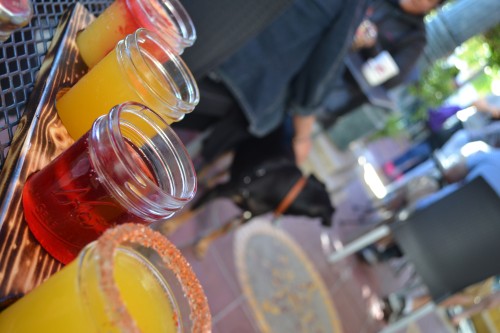 Sundays is that one day of the week that we love calling it our #sundaybrunchday.
When we're not checking out reviews for the best brunch in town or, simply creating our own, we're consider ourselves foodies on the prowl.
One of our favorite brunch spots is Parkhouse Eatery in the University Heights in  San Diego.  Let's just say this place serves a marvelous, mouthwatering blue cornmeal pancake, with a colorful and flavorful flight of mimosa's to sip of course.
If you're not up for getting out for #sundaybrunchday, why not try making your own.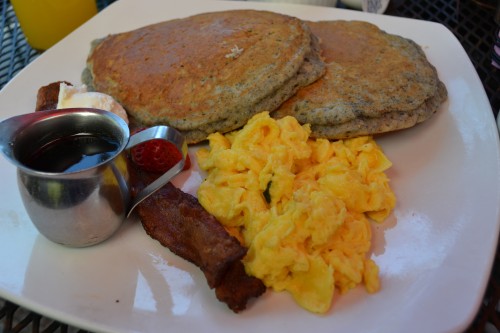 Ingredients:
1 2⁄3 cups blue cornmeal
1 cup  all purpose flour
3 tablespoons sugar
1 teaspoon baking powder
2 eggs beaten
1⁄4teaspoon  vanilla
2 cups  half and half
4 tablespoons butter melted
1 cup blueberries, fresh or frozen
Directions:
In a mixing bowl, add the cornmeal, flour, sugar, and baking powder; stir to combine.
In another bowl, add the eggs, vanilla, and half-and-half; stir to combine.
Add the egg mixture to the cornmeal mixture; stir just to moisten.
Stir in melted butter.
Place a nonstick pan or griddle, sprayed with cooking spray, over medium heat.
Pour 1/4 cup batter onto hot skillet; sprinkle with a few blueberries.
Cook until bubbles form on the surface and the edges start to dry.
Turn pancake over and cook until done.
Serve warm with warm maple syrup.