By: Jackie Peterson, President of Teen Advocates for Epilepsy
There is a common condition, often forgotten or overlooked, which affects more people than cerebral palsy, muscular dystrophy, Parkinson's disease and multiple sclerosis combined. With 50,000 deaths and 200,000 new cases each year, it should have the public's rapt attention.
Epilepsy is a neurological disorder that affects electrical activity within the brain. Sudden bursts of electrical energy disrupt normal signals in the brain and cause seizures, temporarily affecting a person's consciousness, body movements or sensations. There are over 40 types of seizures, and few involve a complete loss of consciousness. Tonic clonic, or grand mal, is a seizure in which the patient loses control of their limbs and often loses consciousness. This is often the only type of seizure associated with epilepsy. Two other common types of seizures include simple partial seizures, which affect only a small area of the brain, and complex partial seizures, which impair awareness of surroundings. Because of advancements in medications and other treatments, two-thirds of those affected by epilepsy can at least partially control their seizures, a majority of which can live relatively, if not completely normal lives.
Approximately 33.3% of patients are left with refractory epilepsy, or uncontrollable seizures. Ryan Spink, a sixteen-year-old resident of Southern California, is becoming an inspiration to those affected by refractory epilepsy. On March 16, 2011, Ryan underwent a ten-hour brain surgery to remove a benign brain tumor which had caused her to have uncontrolled seizures since the age of 12.
On February 10, 2008, a sudden tonic clonic seizure brought a 12 year old Ryan and her family to the emergency room. Days later, the family made their way to Ryan's first appointment with a neurologist. The doctor asked Ryan's mother, Roslyn, what it was like to hold her daughter's tongue during the seizure, referring to the false myth stating that people may swallow their tongues while seizing. He proceeded to compare Ryan's seizure to his sinus infection. By June, Roslyn had changed their medical insurance.
This was only the beginnings of the family's unnecessary hardships, however. Roslyn fought long and hard for insurance, proper medical care and an Individualized Education Program (IEP) for Ryan. "There were lots of sleepless nights… Between watching Ryan and doing research, work was really the only time I could talk to the insurance companies and fight for her," explains Roslyn. She spent countless hours fighting for medications and care, going through chains of command in companies, which would lead her from person to person, each of them saying they could do one thing but not the other, or that they were bound by one thing or another. "They wouldn't do certain things, because it wasn't exactly what they were being paid for, and that's why it took me an entire year for her to be seen out of network. I had to take it all the way to the State of California Managed Care Unit, and asked for an independent medical review," Roslyn goes on to explain that their case is documented on the California Managed Care website. Very few people win their cases to get an independent medical review, but theirs was a success. "What's really overlooked is the fiscal impact on a family," Roslyn explains, "When you talk about medications, neuropsychological exams, finding a qualified person who can deal with epilepsy, and getting all of these tests, the cost is outrageous. Just one test is 2,000 dollars. So parents scramble to get insurance companies to pay, but they won't, and if you have an IEP, the school system won't pay for it either, even if it's the right thing. You have to fight for it and go through due process, which is what I'm doing right now to get Ryan a neuropsychological exam, which will help to see what her cognitive function is."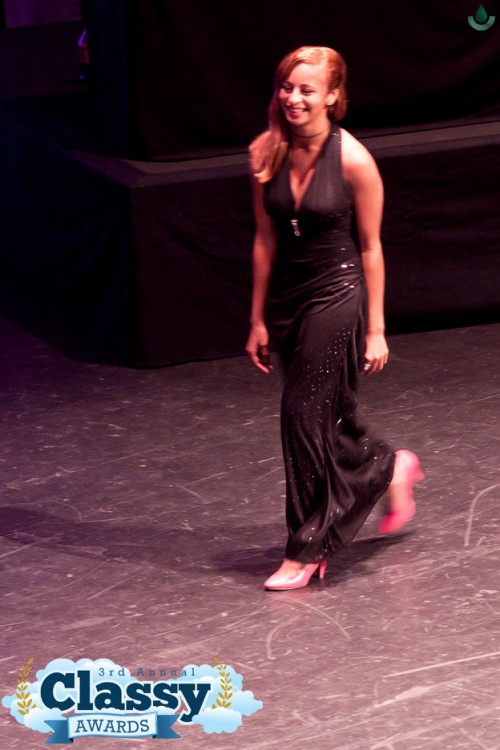 Finances were not the end of the family's obstacles, however. Bullying is a common subject for schools, and zero tolerance policies are becoming more and more important to schools across the country. Students tend to harass people who they do not understand, and teens with epilepsy often keep their conditions a secret for that very reason. For Ryan, secrecy was not an option because of the amount of seizures she had every day. While she was in the hospital for a week, a group of girls from her high school continuously prank called and texted her. "Ryan was getting hundreds of calls from these girls, and I had to answer the phone and tell then that she was in the hospital," Roslyn remembers, "She was just sitting there, tethered to the bed, and she eventually had to tell me that this was the twentieth time they called, and they were bothering her. Someone was having a sleepover birthday party, and they decided that they wanted to spend their time bothering Ryan." The same group wrote a letter to the principal of her school saying that they believed Ryan to be faking her condition, and the school should not help her. As the situation escalated, Ryan was physically assaulted by another student at her school while having a seizure. "I give her all of the credit in the world for getting up and going into an environment as hostile as that was, where the teachers believed she was a fake and kids were bullying her," says Roslyn.
School and insurance companies posed plentiful problems, but there were still more to come. The hospital closest to Ryan conducted a series of MRIs, CAT scans, EEGs, MEG scans, and various other tests, but still managed to misdiagnose her. Doctors planned to remove Ryan's entire right temporal lobe, which would result in the loss of 50% of her memory and emotions. However, because of machinery problems, the WADA Test, a major step in qualifying for brain surgery, was not given to Ryan. Doctors waved the problem away, saying they could take a simple blood test and continue with the surgery. Though the doctors seemed completely comfortable with the idea of removing Ryan's right temporal lobe, Ryan and her family were not. They explored any other options, and decided to travel to University of California San Francisco (UCSF) after discovering that the WADA test could be given at the epilepsy center there. Doctors at UCSF discovered that Ryan's seizures were not being caused by her right temporal lobe; her epilepsy was actually being caused by a very small benign brain tumor, which could be removed with surgery. Roslyn, Ryan, and her 12 year old sister, Sydney, were overjoyed. "Can you imagine celebrating a brain tumor?" asks Roslyn.
Before surgery, Ryan's seizures were dominating her life. "There were only about two solid hours each day when I saw the real Ryan," Roslyn says. Ryan's seizures often lasted hours, and her double vision and confusion only seemed to get worse as she got older. "I just know that every time she had a seizure, so did we," Roslyn says, referring to herself and Sydney, "I guess we got to a point where we joked about it, but there was nothing funny about it." Sydney agrees, adding, "I felt like a parent." Now, after Ryan's surgery, Sydney and Roslyn can breathe a short sigh of relief. Ryan has been seizure free for eight months, and can now attend school without having to worry about seizures. More good news came when the Make-A-Wish Foundation, which grants the "wishes" of children with life-threatening conditions, named Ryan the 2011 "Wish Kid". As such, Ryan was given several opportunities, though she has not yet decided on what she will ask the Make-A-Wish Foundation as her official 'wish'.
Outreach Through Dance, a separate organization from Make-A-Wish, hosts several annual events, including Dance for a Wish, a show which features a "Wish Kid" each year and whose proceeds go to the Make-A-Wish Foundation. Ryan was a large part of the show, attending rehearsals and appearing onstage to introduce the event. While she did not perform in the show, it did inspire her to begin dancing herself. Now, without the hindrance of seizures, she can take part in extracurricular activities. She regularly takes part in dance lessons at Culture Shock dance studio through a competitive scholarship program. By working one three-hour shift each week, she earns unlimited dance lessons. "It's a really good feeling to be able to do the things that I've always wanted to do," says Ryan, "and a lot of the people at Culture Shock know me from Dance for a Wish. I take some classes with them, and I hope to become good enough to dance in Dance for a Wish next year."
The Make-A-Wish Foundation is also allowed to send one child each year to co-host the Stay Classy Awards. As the largest philanthropic award ceremony in the country, Stay Classy gives awards to nonprofit organizations at a formal award ceremony in categories such as Charity of the Year, Small Charity of the Year, Most Effective Outreach Campaign, and many others. "Ryan was chosen to go to the Stay Classy Awards this year, first, because she is a beautiful, poised young lady, and we thought she would do very well on stage," explains Rachel Gershwin, Director of Marketing at Make-A-Wish, "and second, because the event celebrates people who make a difference in the world, and we thought it would be really inspiring to Ryan." Pat Walsh, Co-Founder of StayClassy.org, adds, "Ryan was an integral part of the 3rd Annual CLASSY Awards…Not only did she stand as a representation of the strong community of young people in attendance that night, but her grace in keeping up with the energy of the show was spot-on."
Through all of her newfound publicity, Ryan remains purposefully modest. "I'm trying to just stay real and down to earth," she says. Roslyn has learned much through her experiences over the last three and a half years, and has much to share with other parents. "Always question the doctors. Do your research," she advises, "It saved Ryan from losing her entire right temporal lobe: half of her memories and emotions." Ryan has become a source of hope for those who have lost faith. "You just have to believe in yourself," she urges, "have faith. You are not the only one, and you are not alone. Not everyone is going to understand you, but you just have to stay true to yourself. Don't let epilepsy define you. It will only make you stronger and give you a better outlook on life."