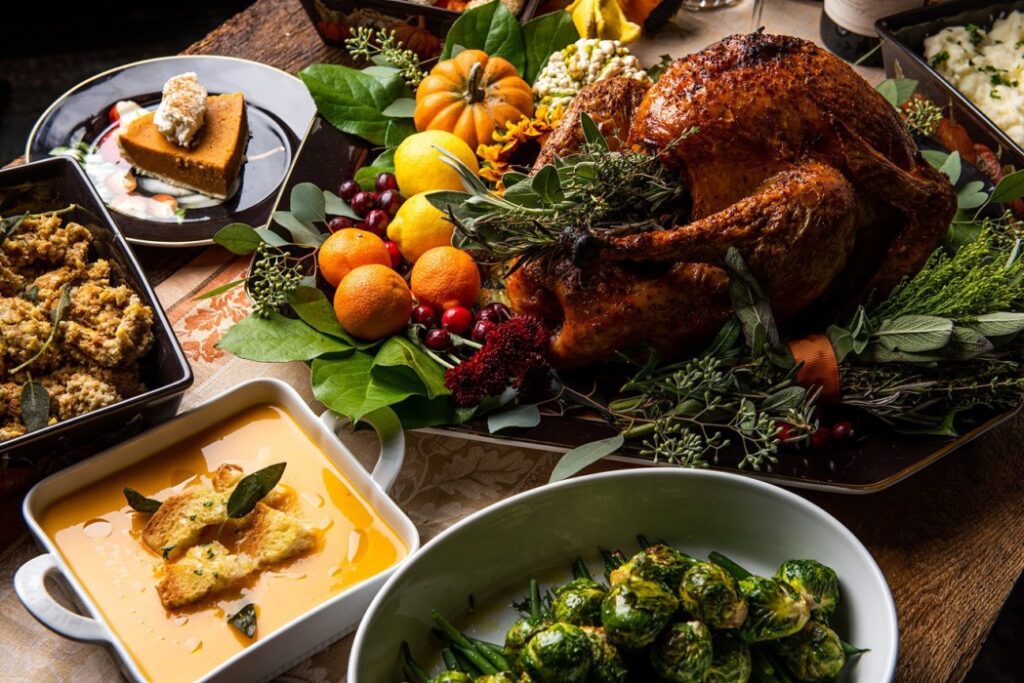 By Deah Berry Mitchell
Looking for something different this Thanksgiving? With the recent announcement that the GDP increased over 2% the estimates that a recession will likely not hit until potentially 2024 have relaxed some of our woes. Although many consumers are still being cautious, they are finding small ways to pamper themselves and loved ones with more extravagant experiences be it international getaway trips or smaller excursions like staycations.
If you choose to celebrate Thanksgiving, some are making plans to usher in the holiday season is to dine-in at a few hotels that will encourage guests to be grateful for not only their outstanding food and beverage options, but also the opportunity to fellowship without the fuss of clean-up. Here are some holiday alternatives you can consider if you're dining alone or just looking to host a nice dinner outside your home in a beautiful setting. Make reservations for family and friends in advance and spoil yourselves with elaborate dinners available within a range of budgets and locations.
CALIFORNIA:
Solage, Auberge Resorts Collection | Calistoga, CA
Settle in for a cozy Thanksgiving getaway in wine country at Solage. Enjoy spacious accommodations complete with their own fireplaces and a variety of fall programming including football viewing and "game day" comfort foods at poolside restaurant, Picobar. On November 24, guest and locals can enjoy an exquisite Thanksgiving meal at signature restaurant Solbar with a prix fixe menu from 1pm-8pm. The menu features butternut squash veloute, parker house rolls, broccoli and kale salad, roasted Mary's organic turkey, yukon whipped potatoes, glazed root vegetables, brioche spoonbread sausage stuffing, and more and is $145 per person, and $72 per child.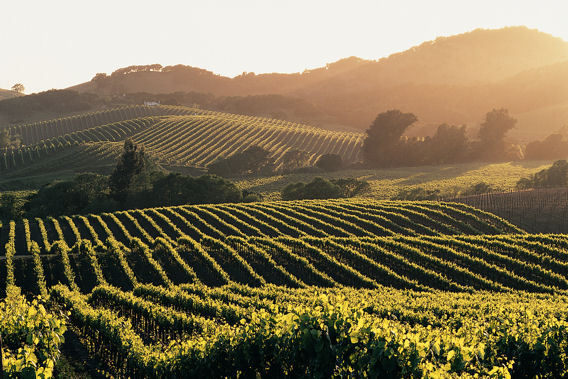 Quail Lodge & Golf Course |Carmel, CA
Set in stunning Carmel, enjoy this year's festivities with decadent, mouth-watering meals while surrounded by lush gardens, award-winning golf, and open-aired activities at Quail Lodge & Golf. Celebrate the season of giving and thanks with Thanksgiving at Covey Grill for a delicious three-course meal on November 24, 2022 between 11:00 am and 9:00 pm. With a menu complete with holiday favorites like turkey, savory stuffing, braised short ribs and caramel pumpkin spiced trifle, you will be sure to leave with a full belly and in a warmhearted mood. ($70 Per Person, Select one first course, entrée and dessert. Reservations are required) For a more intimate gathering of overeating and gratitude, celebrate your friends at Quail Lodge's Friendsgiving Feast available every Saturday during the month of November. Dig into Thanksgiving classics like organic turkey, sweet potato mash, cranberry sauce, and pumpkin pie at your private table alongside two complimentary bottles of Hahn wine.
($750 All Inclusive Up to 8 Guests, $50 each additional guest, Reserve with [email protected] up to 72 hours ahead)
Hyatt Regency Huntington Beach | Huntington Beach, CA
Fall into flavor this Thanksgiving at Hyatt Regency Huntington Beach, where a gluttonous buffet inclusive of all the traditional sides, zesty salads, seasoned meats and sweet treats is sure to satisfy the most discerning taste buds. Start your dinner of endless choices with fresh snow crab claws with drawn butter, and then move on to the stand-out, honey and brown sugar-mustard brushed baked ham with orange and pomegranate agave syrup. To satisfy that sweet tooth, try the classic pumpkin pie or indulge in the s'mores bars, mini petit fours, and apple cobbler. The price of the event will cost $140 for adults and $75 for children aged 4 to 12.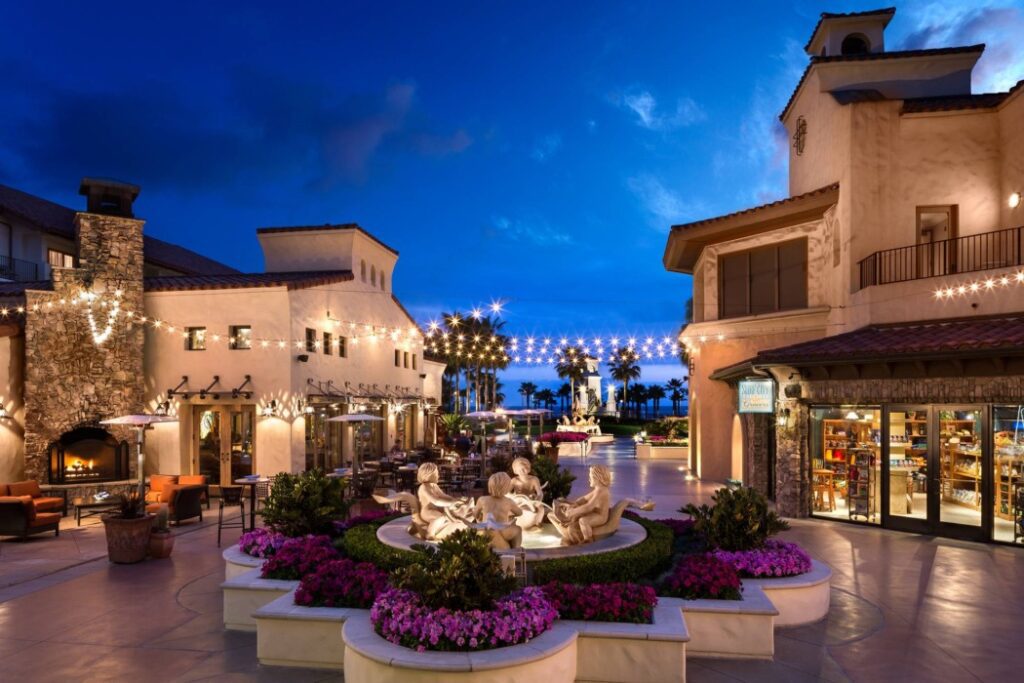 Peninsula Beverly Hills | Los Angeles, CA
On Thanksgiving Day November 25, The Peninsula Beverly HIlls invites guests to experience a feast for all senses at The Belvedere and The Living Room for an exquisite take on a traditional holiday dining experience. With a live jazz band and harpist entertainment throughout the day, The Peninsula Beverly Hills will be the place to be this Holiday season. The hotel's signature restaurant, The Belvedere, will be hosting a Four-Course Seated Family Style Dinner from 11am-6pm for $115 a person. Menu highlights will include Fall Spiced Apples and Pears, Lobster Confit in Pumpkin Seed Oil, Roasted Free Range Turkey, and a Pumpkin Valrhona Chocolate Ganache. In addition, guests can attend the Thanksgiving Afternoon Tea at The Living Room at 11am, 1:30pm, and 4pm. The seatings will be $125 per person and will include Thanksgiving themed sandwiches, sweets with pumpkin spice, & holiday flavored teas. Reservations for both occasions can be booked here.Lastly, guests can be served The Belvedere's three-course family-style Thanksgiving dinner in the comfort of their own home. The at home menu will include house favorite Saffron Risotto and all the traditional classics such as roasted free-range turkey and freshly-baked pumpkin pie. The menu will serve 4-6 people and will be priced starting at $750. Preorders begin on October 24, and all orders must be received by Friday, November 18 on Tock, linked here.
Auberge du Soleil, Auberge Resorts Collection | Napa Valley, CA
With 14 consecutive Michelin Star awards, The Restaurant at Auberge du Soleil provides a memorable destination for a Thanksgiving feast for the eyes and the senses. Guests and locals can enjoy the spectacular vista views from the intimate dining room or the expansive outdoor terrace that serve as an idyllic backdrop for an exquisite Thanksgiving dinner. Highlights on the Thanksgiving prix fixe menu include chilled St. Simon and Miyagi oysters with ginger mignonette; fairytale pumpkin soup with apple chutney, fromage blanc and pepitas; Willie Bird turkey with quince stuffing, potato purée, swiss chard, and spiced cider sauce; warm croissant pudding with brown sugar apples, currants and caramel ice cream; and more. Book the Holiday Hideaway Package inclusive of a two night stay with a complimentary upgrade up on booking, $250 F&B credit, 10% spa services, welcome bottle of Auberge du Soleil sparkling wine, daily full breakfast at The Restaurant, and in-room Caudalie Beauty Elixir spray.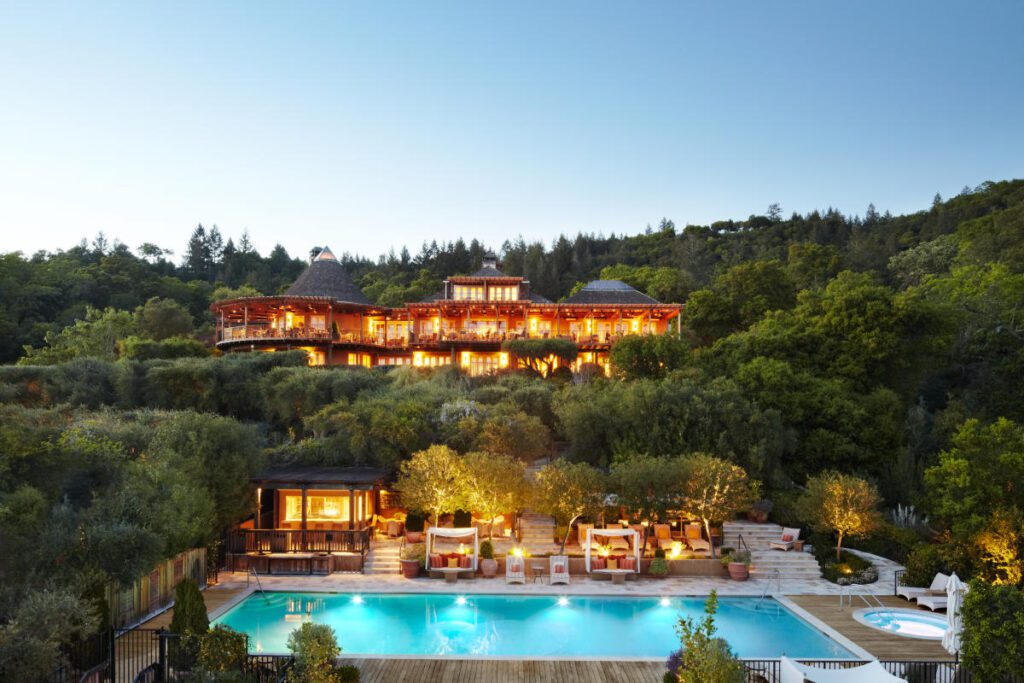 Ojai Valley Inn | Ojai, California
To celebrate the holidays, the award-winning Ojai Valley Inn—with 220 sprawling acres, picturesque sunsets, and just 90 minutes from Los Angeles—is debuting its annual "Serenity Season" on November 23, 2022. The iconic resort offers an abundance of festive events to celebrate the holidays. Kicking off the season with elevated Thanksgiving dinners at The Farmhouse, The Oak and Olivella and a Turkey Trot Fun Run with proceeds donated to the Ojai Valley Land Conservancy.
● Turkey Trot Fun Run: Work off your delicious Thanksgiving feast with a self-guided 5K Turkey Trot fun run. Pick up your swag bag and route map from the Spa Village courtyard anytime between 8AM and 10AM on Friday, November 26 and set off on a fun self- paced run or walk with your family. Proceeds from the event will be donated to the Ojai Valley Land Conservancy, a local nonprofit focused on protecting and restoring the beautiful open spaces around us. Please pre-register with the Concierge or Discover Ojai.
● Tree Lighting Ceremony: Celebrate the start of this festive season with an evening of joy and music as our holiday tree is lit. We welcome all guests to sing along as the Nordhoff High School Symphonic Band and Choir leads spirited seasonal favorites. Enjoy complimentary cups of cider and hot cocoa with other bites and beverages available for purchase. Share your holiday spirit by bringing a non-perishable food item for our local food bank.
La Quinta Resort & Club | Palm Springs, California
It's no accident that Frank Capra, the Oscar-winning writer/director of It's a Wonderful Life, considered the iconic La Quinta Resort & Clubhis "Shangri-la of Screenwriting." This winter season—and for nearly a century—the desert oasis is transforming into a quaint holiday village similar to Capra's Bedford Falls. With twinkling lights, holiday décor, and festive storefront windows, La Quinta Resort & Club welcomes guests to enjoy a warm-weather escape for Thanksgiving, with activities and programming including:
● La Quinta Resort's Annual Tree Lighting: La Quinta kicks off its festive season with its annual tree lighting event on Sunday, November 27. Locals and guests return annually for the occasion, with a magnificent Christmas tree towering over one hundred feet tall, cocktails and warm beverages, carols, and more.
● Two Thanksgiving dinner offerings include: Thanksgiving dinner at Morgan's in the desert –Gather round and savor the season with a specially curated menu by Chef AndrewCooper and Thanksgiving dinner at Adobe Grill –Enjoy a festive Oaxacan take on traditional Thanksgiving offerings by Chef Marco Aguilar. Reservations can be made on OpenTable.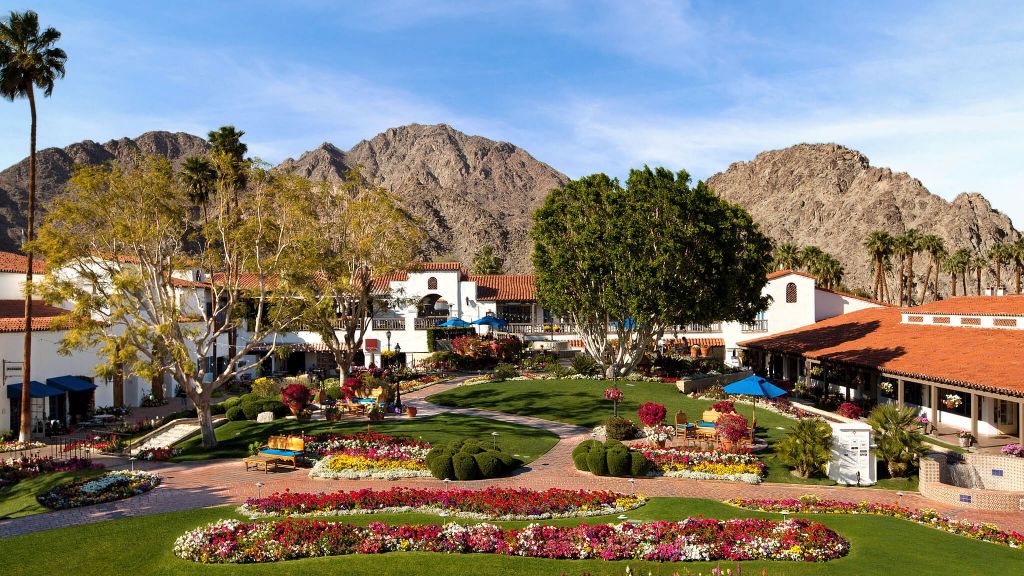 Shutters on the Beach | Santa Monica, CA
Give thanks to warm SoCal living by celebrating Thanksgiving at iconic oceanfront restaurant 1 Pico at Santa Monica's Shutters on the Beach. 1 Pico will serve a 3 course menu that will highlight the Thanksgiving classics with a twist from Executive Chef Sean Michael Runyon. Featuring vegan options and festive cocktails, the Thanksgiving menu, here, will be served at $125 per person. Tasty starters include Oakleaf Lettuce & Cranberry Salad, Burrata & Iberico Jamon, Beef Tartar and Truffle Caviar Mousse. Hearty entrees include Heritage Turkey with all of the Thanksgiving fixings, Santa Barbara Spiny Lobster, Wagyu New York Steak, and Stuffed Yellow Squash. Lastly, Pumpkin Cheesecake Tart, Valrhona Chocolate Cake, and Mango Sorbet Apple Pie Bites complete the meal with a sweet finish. With a brand new menu that was recently unveiled, 1 Pico offers simply grilled dishes passionately prepared with the finest ingredients.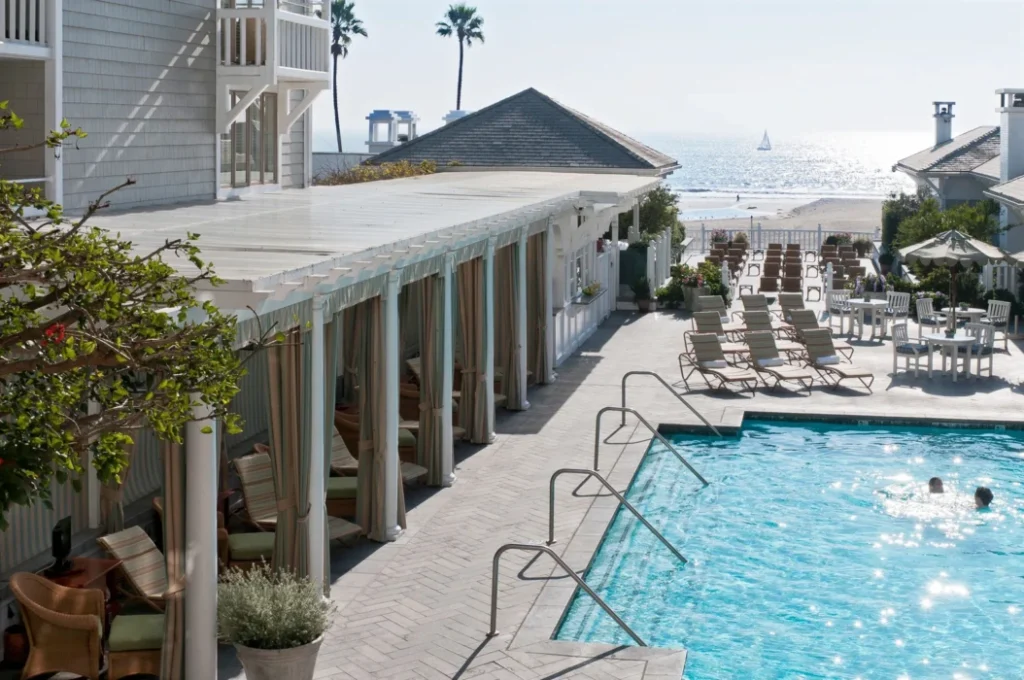 COLORADO:
Hotel Jerome, Auberge Resorts Collection | (Aspen, Colorado)
One of the great hotels of the American West, Hotel Jerome will be kicking off the holiday season with a festive feast this Thanksgiving in the heart of downtown Aspen. After hitting the slopes during the new season on the four nearby mountains, guests will feel their hearts expand with gratitude for time spent with loved ones. Give thanks, Aspen-style, over the bounty of the Roaring Fork Valley. Dine on a four-course "Harvest Feast" menu this that mixes traditional and non-traditional dishes to evoke the spirit of "then and now." Reservations can be made on Tock here. ($145 per person for adults | $55 per person for children under 12)
Madeline Hotel & Residences, Auberge Resorts Collection | (Telluride, Colorado)
Elevate the holiday season at Madeline Hotel & Residences, and gather loved ones together to give thanks over the incredible bounty of the western slope after spending an exhilarating day at America's best Alpine ski resort. Guests can dine on a special Thanksgiving feast featuring Executive Chef Bill Greenwood's elevated takes on the classics featuring the finest ingredients from the resort's local Colorado farm partners. Reservations can be made on OpenTable, ($115 per guest | $55 per child (not including tax and gratuity) After a day of festive celebration and delicious holiday foods, guests can gift their bodies with movement at one of Madeline's complimentary special wellness classes. Guests are welcomed in the studio from 9:30 – 10:50 a.m. for a gentle yet invigorating yoga flow suitable for all experience levels, where they can use this time to reflect upon and acknowledge all they are grateful for and give back to themselves through movement.
CONNETICUT:
Mayflower Inn & Spa, Auberge Resorts Collection | Washington, CT
This year, spend Thanksgiving on a country retreat in the height of the autumn season at the 58-acres Mayflower Inn & Spa, Auberge Resorts Collection! The New England hotel is kicking things off with Thanksgiving brunch in the opulent The Garden Room. Come evening, guests can sit down for a traditional Thanksgiving dinner prepared by the hotel's very own James Beard award-winning chef, Cortney Burns. The property is also offering guided hikes, tarot card readings, seasonal spa treatments and cocktail hours across the course of the Thanksgiving weekend. After a long day of immersive activities, guests can head to one of the Mayflower Inn's sumptuous guest suites, complete with cozy fireplaces, original artwork and handcrafted furniture.
FLORIDA:
Ponte Vedra Beach Resorts | Ponte Vedra, Florida
Steeped in tradition, Ponte Vedra Beach Resorts is where generations of families have come to enjoy the holidays. Indulge in all the annual festivities including a bountiful Thanksgiving feast, Turkey Trot Holiday 5K, and more. The holidays in Ponte Vedra Beach are fun for the entire family! *Thanksgiving rates start at $499* per night.
● Ponte Vedra Inn & Club: A perfect destination for families to spend Thanksgiving, Ponte Vedra Inn & Club will offer holiday programming including a Family Pumpkin Carving station and an Etiquette Dinner ahead of the resort's Thanksgiving feasts, including a Thanksgiving Day Buffet at The Historic Inn and signature fine-dining restaurant Seahorse Grille's Plated Thanksgiving Dinner.
● The Lodge & Club: Down the beach from Ponte Vedra Inn & Club sits its sister property, The Lodge & Club, where guests can enjoy oceanfront views from every bespoke suite while staying cozy and warm next to the in-room fireplace. This Thanksgiving, guests can enjoy a delicious Thanksgiving Brunch from 11am-3pm with culinary action stations featuring breakfast favorites and holiday classics (available for $78 per adult, $22 per child (ages 3-11), and complimentary for children 3 and under). At signature fine-dining restaurant, Sea View Grille, families and friends can gather for a Thanksgiving Dinner Feast from 5-8pm, featuring delectable holiday classics served family-style (available for $35 per person for à la carte orders). *Thanksgiving To-Go is available for club members only.
Images of Ponte Vedra Inn & Club, here. (New renovated oceanfront accommodations!)
Eau Palm Beach Resort & Spa | Palm Beach, FL
Situated on the coast, Eau Palm Beach offers an idyllic oceanfront Thanksgiving getaway. Special for Thanksgiving, the resort will offer an exclusive Thanksgiving Cabana Dinner including a private 5-course plated dinner served in the oceanfront cabanas, including a Champagne toast and personal butler service. Reservations available from 6:30-8pm, $350++/adult, $65++/child 5-12 years old. Additionally, the resort will host an 'Eau Does Giving' Thanksgiving dinner buffet in the grand ballroom featuring traditional Thanksgiving favorites and incredible housemade dessert's from in-house pastry chef, Keith Wallace. Restaurants, Polpo Palm Beach and Angle will also be offering 4-course prix-fixe Thanksgiving dinner menus. Other festivities include a Kids Pastry Decorating Class at Loggers Kid's Club on Wednesday, November 23, and the resort will be "pieing it forward" by donating 150 pies to Meals on Wheels.
HAWAII:
Prince Waikiki | Honolulu, Hawaii
Located in the heart of Honolulu, Prince Waikiki is a contemporary oceanfront hotel with a postcard-worthy marina setting and some of the island's best sunset views. Renowned for its signature buffet experience and fresh Island cuisine, 100 Sails Restaurant & Bar offers unlimited tableside service alongside a number of "action stations" that allow guests to safely interact with the chefs behind glass partitions as they prepare made-to-order hand rolls, plate beautiful desserts, and more. For the upcoming holiday, 100 Sails Restaurant & Bar will serve a special Thanksgiving Brunch Buffet on November 24 and Thanksgiving Dinner menu from November 24-27 with a variety of served courses and a fresh active bar at the center of the dining room. The Brunch Buffet features a wide variety of dishes from breakfast favorites to lunch-oriented fare and beyond. The carefully-crafted dinner menu will feature a number of holiday classics, including roast turkey with gravy, cornbread with sausage and chestnut stuffing, cranberry sauce and mashed potatoes, alongside fresh island-inspired fare, including steamed crab legs, poke, sashimi and sushi rolls, prince bread pudding and much more.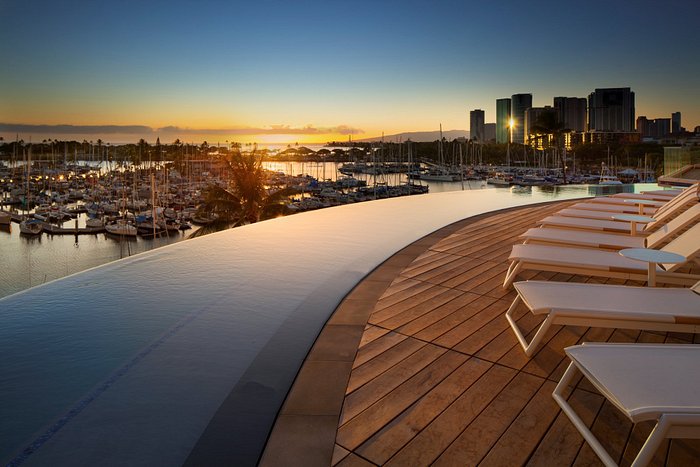 The Westin Hapuna Beach Resort | Kohala Coast, Hawaii
Give thanks with those near and dear at one of Hawaii Island's premier luxury resorts, The Westin Hapuna Beach Resort, located directly on Hapuna Beach—the no. 1 beach in America. Travelers can gather in paradise this Thanksgiving and indulge in a decadent Thanksgiving Supper at the resort's casual al fresco eatery, 'Ikena Landing, on Nov. 24 from 3-5pm complete with a mix of fresh Hawaiian-inspired fare and Thanksgiving classics. Menu highlights include a choice of salads and fresh fish, turkey and meat options, a variety of side dishes from Wild Boar Portuguese Linguisa Stuffing to Sweet Potato Puree, a keiki (kids) menu, and a selection of decadent desserts including Pumpkin Pie, Coconut Layer Cake, Sweet Bread Pudding, and so much more. The full menu can be found in the link here.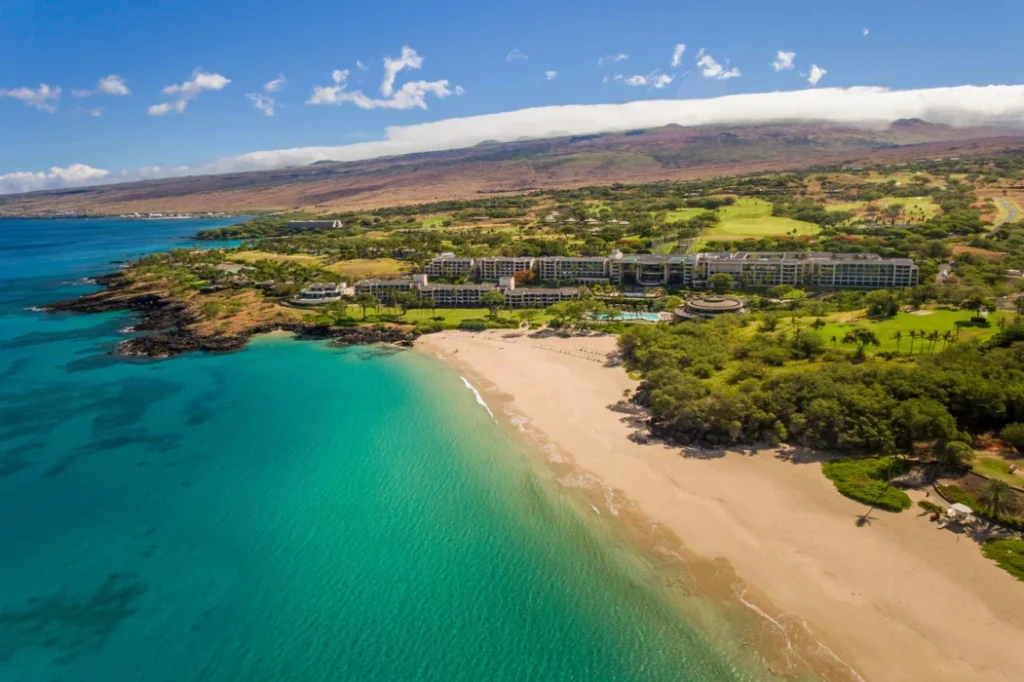 TEXAS:
Commodore Perry Estate, Auberge Resorts Collection| Austin, Texas
As summer fades and the leaves start to turn, Austin's charming Commodore Perry Estate, Auberge Resorts Collection will celebrate fall with immersive seasonal programming, inspiring culinary creations, and excitement for the season. For Thanksgiving day,indulge in a four-course family style meal featuring traditional and non-traditional holiday dishes made with the Fall bounty of Texas-sourced produce and meats. This year, the property is giving back to the community with a portion of proceeds from all Thanksgiving meals will go toward the brand new Commodore Perry Foundation that supports Austin-based non-profits. In addition, The Chapel transforms into a living room for guests to enjoy the yearly traditions of the Macy's Thanksgiving Day Parade (Thursday) and Football (Friday) along with coffee + handmade pastries.
Thompson San Antonio – Riverwalk I San Antonio, TX
Travelers will be falling for San Antonio as the city welcomes beautiful weather and festive events this fall. Those seeking a Thanksgiving getaway, can experience the vibrancy of the city and a stylish stay at San Antonio's new luxury hotel, Thompson San Antonio – Riverwalk. Enjoy the 41st annual Ford Holiday River Parade from Thompson San Antonio – Riverwalk and book a special multi-course dinner at Landrace, the landmark restaurant from James Beard Award finalist Steve McHugh, followed by a VIP viewing experience of the parade from a reserved seat. Taking place the day after Thanksgiving, the event will feature illuminated floats and costumed parade participants in a spectacular one-hour parade along the San Antonio River Walk. The first course will feature Roasted Squash Soup and for the second course, choose from Slow Cooked Prime Rib or Pan Seared Trout. Lastly, top the meal off with a Warm Apple Crumble accompanied by Dulce De Leche Ice Cream.
JL Bar Ranch, Resort & Spa | Sonora, TX
The 13,000-acre Texas Hill Country estate will be hosting a family-style dinner featuring traditional Texas ranch favorites with a sophisticated flair including tableside-carved free-range turkey, chorizo cornbread stuffing, and a choice of fresh-made pies served in style. Resort guests and local day visitors alike will be able to select from three separate seatings at 11am, 1pm and 4:30pm for their Thanksgiving feast, featuring a Chef-attended carving station with smoked turkey, sage butter basted roast turkey, and rosemary and garlic sirloin; crowd-pleasing and decadent buffet featuring over a dozen sides like bourbon orange glazed ham, sweet potato casserole with pecan crumble, roasted butternut squash and brussel sprouts with applewood smoked bacon, and more; and an assortment of festive holiday desserts.
TENNESEE:
The Hermitage Hotel| Nashville, TN
A National Historic Landmark set in the heart of Downtown Nashville, The Hermitage Hotel has recently completed a top-to-bottom redesign and restoration, ushering in a new era for the storied hotel. This Thanksgiving, guests and locals alike can give thanks with loved ones at the hotel's signature new restaurant Drusie & Darr from world-renowned Michelin Starred Chef Jean-Georges Vongerchten. Drusie & Darr will feature a Pre Fixe Menu including 3 delectable courses ($128 per person, $65 per child 12 and under) while The Hermitage Hotel will offer Thanksgiving family style in its historic Veranda and will even pack your leftovers for the next day. Additionally, enjoy Thanksgiving pies at The Pink Hermit, the new, chic all-day café by Jean-Georges.
VIRGINIA:
Primland, Auberge Resorts Collection | Meadows of Dan, Virginia
On Thanksgiving Day, Primland becomes a home away from home for our guests with quintessential Thanksgiving activities from watching the Macy's Thanksgiving Day Parade and football in Primland's Theater with complimentary coffee and apple cider donut holes, and kid-friendly activities. Guests can enjoy a Southern Buffet-style Thanksgiving Feast at signature restaurant, Elements, which will be served in three separate seating at 3pm, 5:30pm, and 8pm and will feature holiday favorites with an optional wine pairing ($125 per person, $85 per child 5-12 years old, complimentary children 5 and younger). On Thanksgiving evening, Primland transforms into a festive wonderland overnight. On Friday, guests are invited to participate in the resort's annual Turkey Trot 5k at the golf course and then head to the Theater to watch the USA vs. England World Cup soccer match at 2pm with bar snacks and craft brews. From Wednesday through Friday, the Tobacco Barn's outdoor patio transforms into a Fall Pie Hut where guests can purchase pies, cocktails, and sit by the fire.
INTERNATIONAL
ANGUILLA:
Malliouhana, Auberge Resorts Collection (Island of Anguilla)
Guests can enjoy the brightest festive celebration in Anguilla overlooking the mesmerizing crystal-clear waters and velvet soft beaches of the Caribbean. Celebrate the island's vibrant and local entertainment at Bar Soleil, and delight in our epicurean holiday feasts featuring the freshest local island cuisine and discover endless activities for the entire family. The Malliouhana Mini Explorers program invites younger guests to enjoy a curated series of holiday-themed activities including sandcastle building, a holiday-themed treasure hunt, and a Christmas cookie chefs' class, and additional fun and educational adventures that will immerse them in the local Anguillan culture.
MEXICO:
Etéreo, Auberge Resorts Collection (Mexico's Riviera Maya)
The new resort will provide guests with culinary experiences rooted in the ancestral heritage of the region. Gather around the table with gratitude and over the resort's Abuela Dinner. The special menu comprises recipes by the culinary team's own grandmothers making it the perfect family-style holiday dinner. Venture off property for the resort's exclusive Cenote Gratitude Ceremony, in which guests gain a deeper understanding as to why cenotes are known as the Yucatán's spiritual portals. Learn about what the underground river systems meant to the ancient Maya and experience a traditional Gratitude Ceremony, giving thanks to good health and blessings, before enjoying their magical waters with a swim.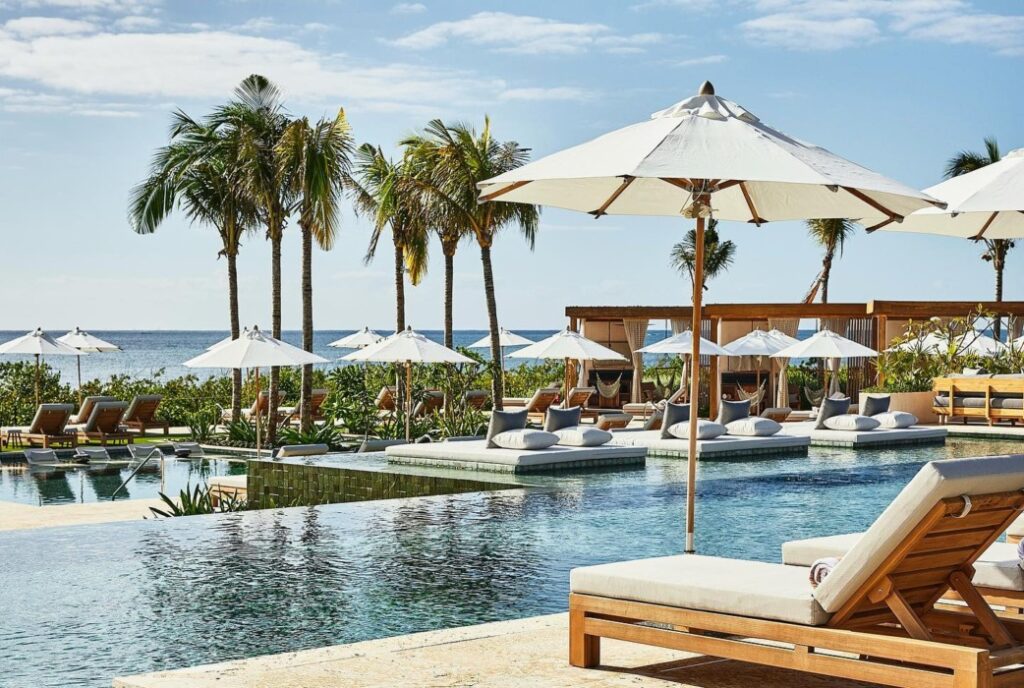 ---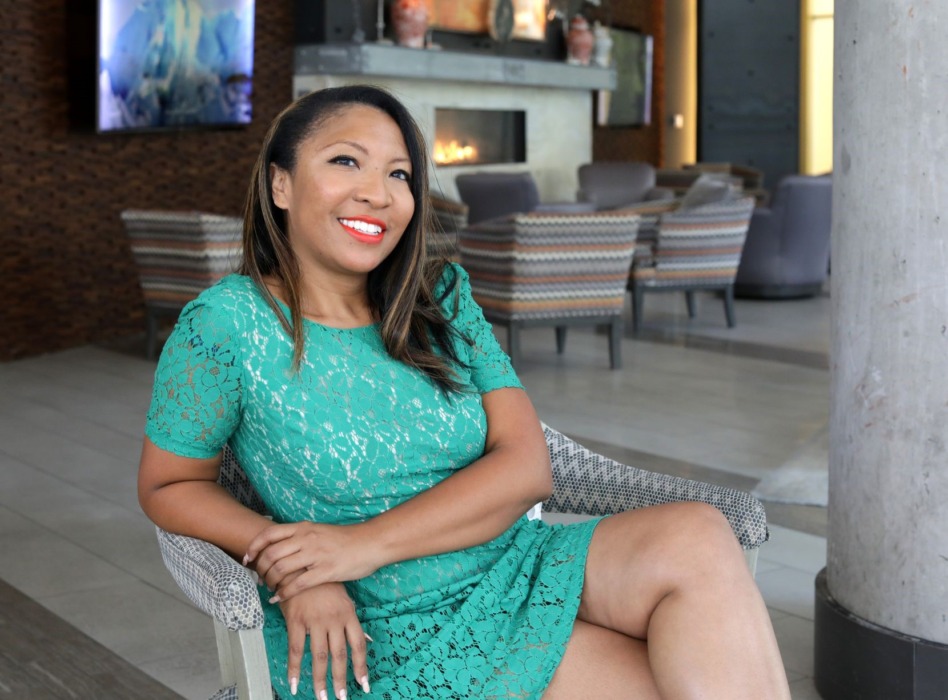 Deah Berry Mitchell is a Dallas-based freelance writer and cultural historian. She's the author of the cookbook "Cornbread & Collard Greens: How West African Cuisine & Slavery Influenced Soul Food," co-founder of The Soul of DFW bus tours, and founder of the forthcoming Nostalgia Black app.
IG @deahberrymitchell
Twitter @deahbmitchell