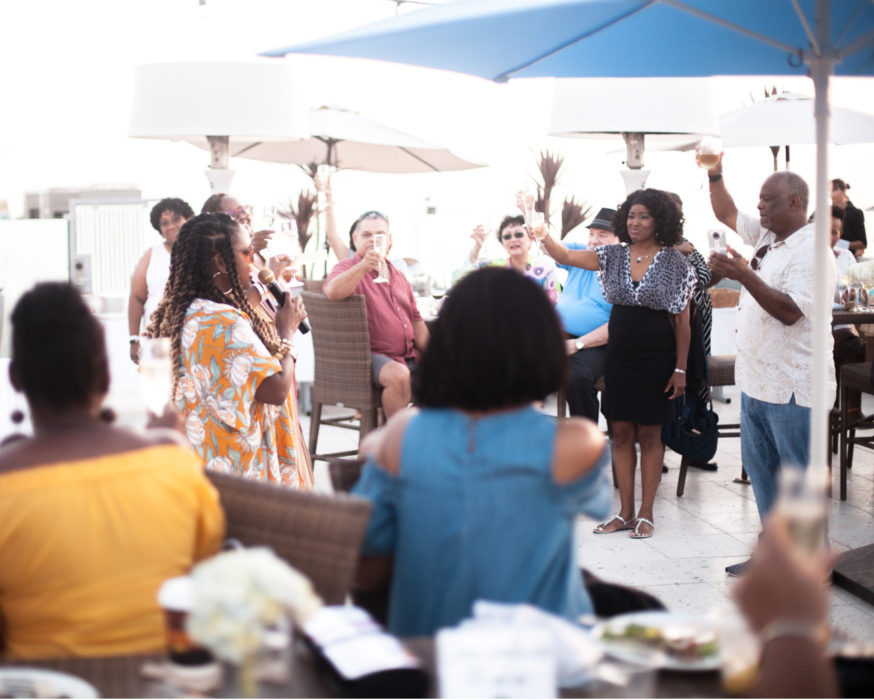 Well, we did it ya'll! We celebrated our 10 year anniversary and couldn't have been more excited to spend it with friends, family, subscribers, vendors and even hotel staff who also enjoyed the festivities at the picturesque Pier South, in Imperial Beach, CA.
Here are a few highlights:
We started out mingling, sipping and savoring  tray passed hors d'oeuvres—and can we tell you, those crab cakes, bacon wrapped dates and empanadas were to die for!  And yes we have to tell you about the food because it was DE.LI.CIOUS. Ya'll, we had a full buffet complete with slow roasted BBQ chicken, sausage, roasted brussel sprouts, creamy potatoes, and an assortment mini fruit tarts & dark chocolate dipped brownies.  So you know we got DOWN!
Giant Jenga, Connect Four and Cornhole  were available for guests to play and we danced into the sunset to the sounds of DJ, John Phillips – who made sure everybody got up for The Wobble!
Guests caught the vibe listening to Ernie McCray, Tucson native, and long time San Diego educator and supporter of The Chocolate Voice from day one. McCray's baritone voice spread love and insight with his poetic piece, "I'm just an old dude, trying to catch a vibe."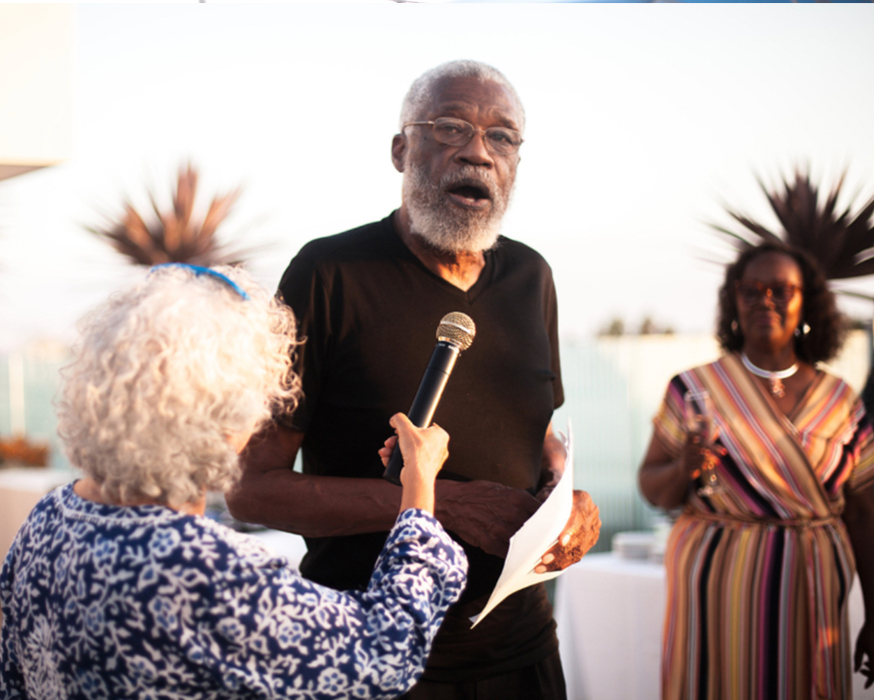 A few lucky winners excitedly received raffle prizes, which were included in the ticket cost. One by one, each winner got up to accept their prizes—four tickets to see Trevor Noah at the Viejas Arena, courtesy of Live Nation, "Meet The Chefs" event hosted in the Spring by Casa de Amparo, jewelry boxes, a scarf and glove gift set, bottles of wine, a Cohn restaurant gift certificate and an over night stay at the amazing Pier South. How awesome is that!
Here are a few quotes from our partners and guests!
"Great event and vendors!" Keisha J.

"We had a great time! We truly enjoyed ourselves. It was relaxing and everyone was friendly.  The location was good too!  Boston H.

"What an amazing accomplishment that continues to amaze and impress! Your celebration was absolutely a good time from start to finish. I'm glad that I can say, "I was there!" Xhaki C.

"I had the best time being a vendor at the @thechocolatevoice 10 year celebration!" Tina H,, Treasures By Tina

"Your event was amazing and that jewel box is gorgeous…OMG!!! And I want a rematch on Connect Four!!!!" – Cynthia S.
A very special shout out to our amazingly talented vendors who came out to support— Treasures By Tina, Kito Designs Creations and Royalty and Reign Hair Extensions were a huge hit with the guests.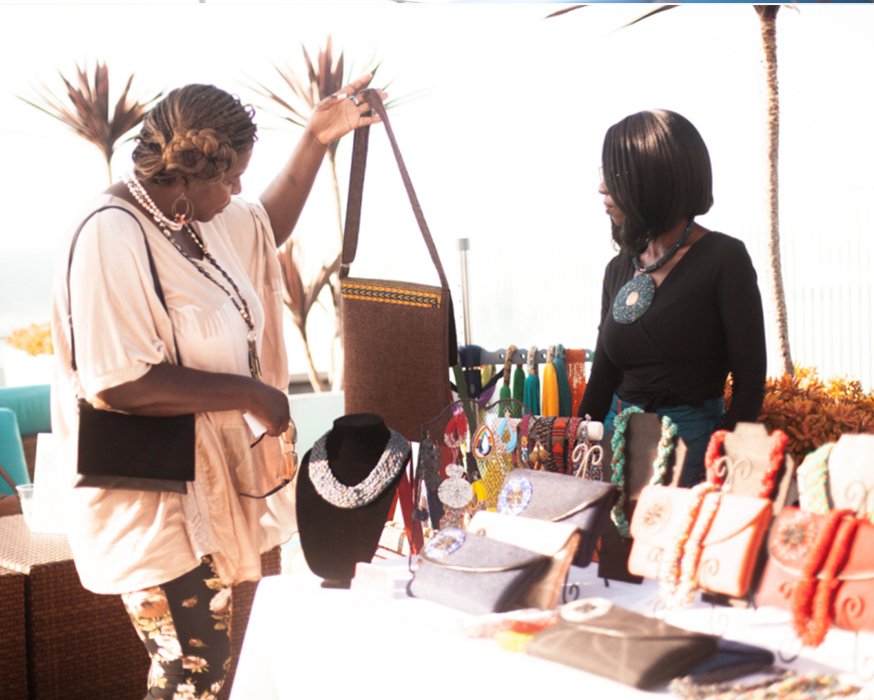 We would also like to thank our sponsors, Live Nation San Diego, Casa de Amparo, Pier South, and Miss Jessies's hair products, for helping to make this celebration possible.  All of our guests walked away with fun goodie bags filled with awesome products, courtesy of Miss Jessie's. 
And because we can't resist, here are even more quotes from guests that we just have to share!
"I would like to congratulate and show my profound gratitude to @thechocolatevoice for the amazing opportunity given to us to partner as a vendor on their 10th Anniversary. Thank you once again for a very inspiring and awesome experience from us here @kitodesignscreation. May you continue to shine and excel in all your endeavors" –  Takera M.
"Last night was fabulous! Delicious food, great people and spectacular views. What an honor to be included in the celebration! I'm going to do as the other guests suggested and practice, considering I do my white girl wobble! LOL"  Marianne S.
"I thoroughly enjoyed the time I was there. Congratulations on your anniversary and a fun, classy event."  Lawana R.
We don't know about ya'll, but we are already looking forward to the next one! 
Thanks to everyone again for coming out to support, and cheers to another 10 years of TCV! 
Oh! And here's a video recap of the event !