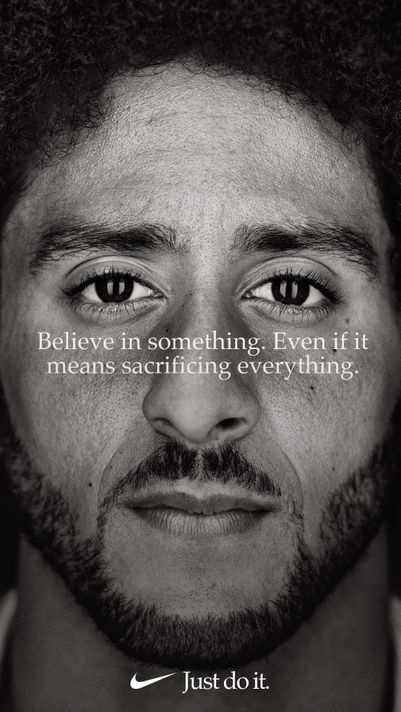 "Just Do It."  Nike knows what's up
Clearly, Nike is a company that is fearless when it comes to making bold moves.
The companies newest campaign featuring former NFL quarterback Colin Kaepernick, with the words "Believe in something. Even if it means sacrificing everything." has obviously created a  wildly controversial reaction.  The ad is an obvious reference to NFL players taking a knee in protest during the national anthem, which started with Kaepernick leading the world in a practice to fight injustice.
Nike's new ad, featuring Kaepernick, understandably exploded on social media sending praises to the apparel giant, while some called for a boycott of the products.  Some went as far as lighting their shoes on fire.  C'mon folks!
Nike and its ad were top-trending hashtags on Twitter on Monday when it was released. At the very least, everyone is talking about it.
A brand as a big as Nike knows what their doing. It's all about the bottom line.  
Hence: "Black buying power continues to increase, according to a report in Black Dollars Matter: The Sales Impact of Black Consumers, Blacks are responsible for some 1.2 trillion in purchases annually.
Simply put, Nike knows the definition of a core demographic.