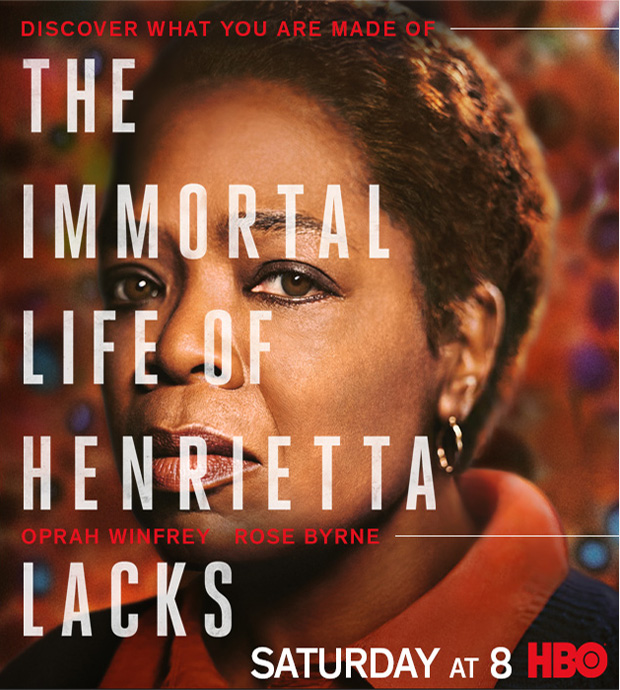 This coming Saturday, Oprah Winfrey, Rose Byrne and Renée Elise Goldsberry star in the new HBO Film, The Immortal Life of Henrietta Lacks.  Based on the adaptation of the #1 New York Times bestseller (2010) of the same name written by Rebecca Skloot, the film tells the story of how scientists exploit a poor black tobacco farmer whose cells that became a medical revolution and a multimillion dollar industry —taken without her knowledge in 1951—became one of the most important tools in medicine, vital for developing the polio vaccine, cloning, gene mapping, in vitro fertilization, and more.
In the book, Skloot writes that Henrietta's immortal aka HeLa cell type is the oldest and most commonly used human cell line that have been bought and sold by the billions, yet she remains virtually unknown, and her family can't afford health insurance.
The Immortal Life of Henrietta Lacks premieres Saturday at 8 PM EST on HBO.
Watch the trailer here.
Watch book promo here.