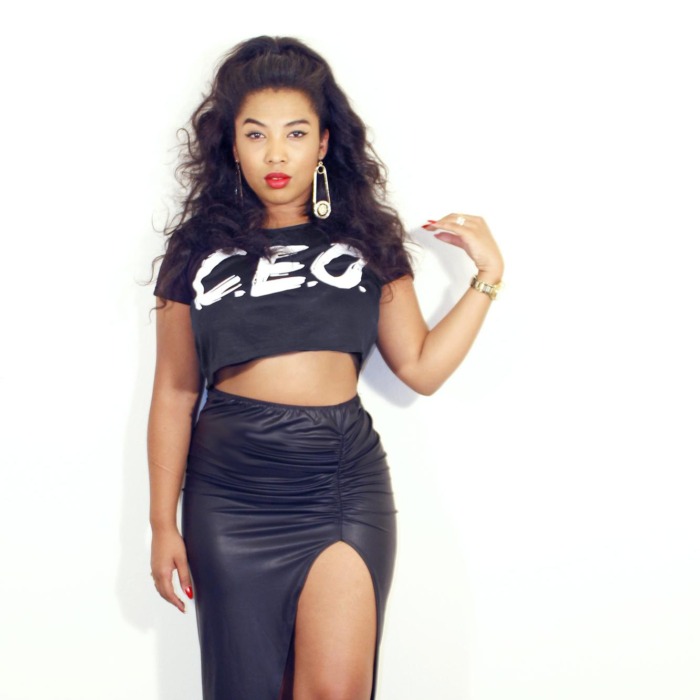 With all that's going on in the world and in life, we owe it to ourselves to take care of ourselves by indulging in the three R's. Relax. Rejuvenate. Refresh. A little self care goes along way.
Coming soon is The Jenesis House, the first female, black-owned, adult-only resort in Prescott, Arizona, offering a spa, healing arts, farm-to-table nutrition, and complete wellness experiences in a beautiful, energy-efficient, sustainable setting.
Entrepreneur Jenesis Laforcarde, the creator/CEO, has created a 13-room destination retreat, designed for the one who seeks to discover the true luxury of self-care, bringing awareness of the importance of mental and physical well-being. Having felt there was a void preventing people from experiencing health and wellness in a place that that exudes tranquility and style, Laforcarde set out to fill that void. Set to open in late 2022, The Jenesis House will provide the ultimate in relaxation and self-care in a beautiful, intimate, and innovative setting.
The resort will include thirteen cabin studios, each with a deep soaking tub, private meditation garden, and a living moss wall to create a natural air filter. The full-service spa will provide holistic healing services, from caviar rose petal facials to muscle healing massages. In addition, the resort will be home to a Nordic spa and plunge pool. A centuries-old tradition that alternates hot, cold, and relaxation for an out-of-body experience, the Nordic spa will be Prescott's first.
Born in Oxford England, and raised in Okinawa, Japan, Laforcarde, currently based in Phoenix, says that the resort will be heavily inspired by African and Asian influences, in reflection of her cultural background. With a background in fashion and branding, she has lent her creative expertise to numerous global brands, including CBS radio, xoNecole, Reshoevn8er, and Sax Agency.
The resort, located in historic Prescott, AZ, is within proximity to Phoenix, Sedona, and the Grand Canyon Railroad. Downtown Prescott is just four minutes away from the resort, and Watson Lake is just a short 13-minute drive away.
In an Instagram post, Laforcarde writes: 
"Our Mission is to create a place like no other."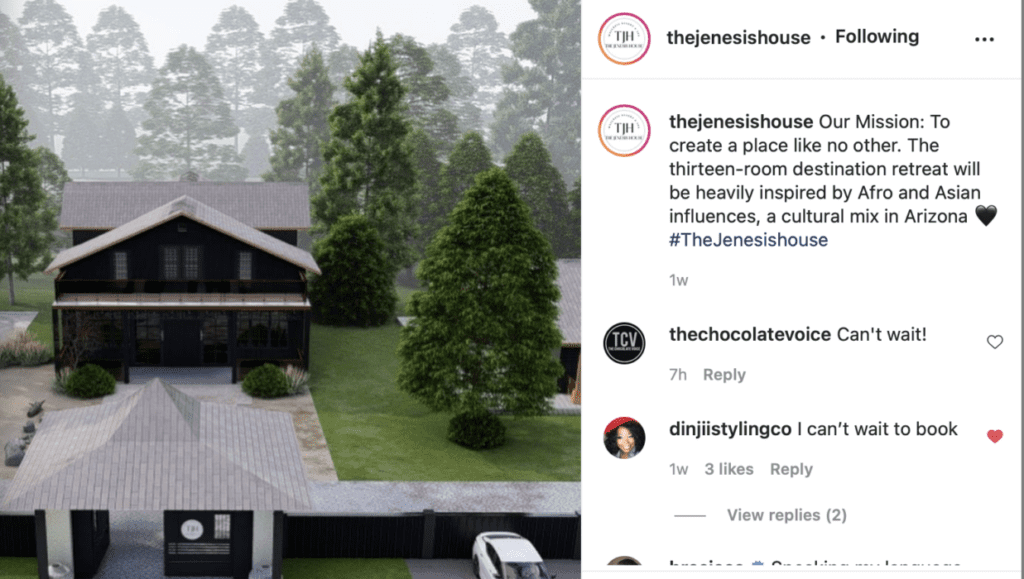 Congratulations, Jenesis, we're so here for this, sounds amazing! 
Source: TN